Let's get…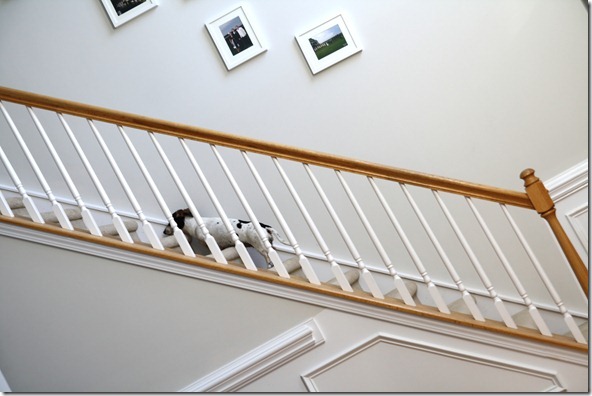 This day…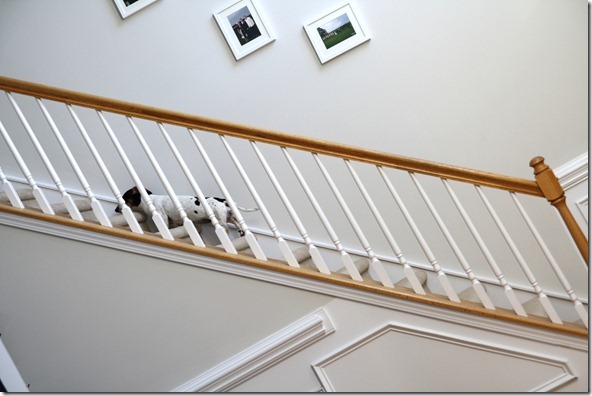 Started!
(An excruciating minute long crawl upstairs – it's not easy being long and low.)
One of the Husband's patients gave him an Edible Arrangement – love those things! – so my breakfast was full of fresh fruit.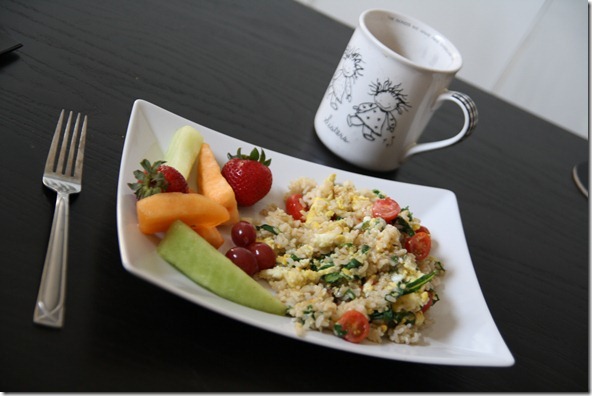 Plus a rice scramble – eggs, spinach, tomatoes.  I have to admit, I really love those sugary pancake breakfasts, but I feel so much better when I eat something like this.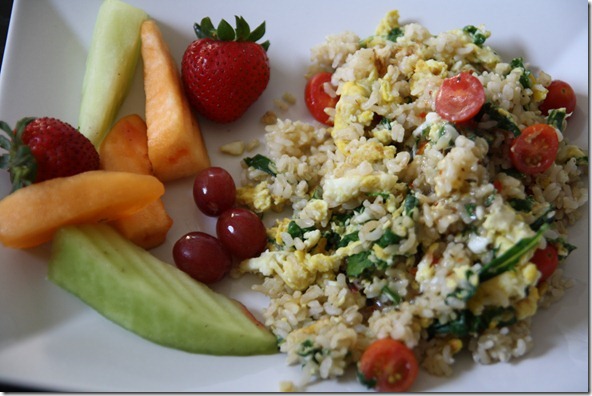 Light the Way
The other day, I mentioned that I wanted to buy a headlamp for nighttime running – both so I could see the ground and that the cars could see me!  A commenter mentioned that New Balance has hats with built-in LCD lights, and honestly, it sounded like a genius concept.  Especially in the winter, I always wear a dry-fit cap, so combining my light + hat would be ideal.  There are batteries in the back that you can swap in and out so the power will never run out.  The cap is called the Tri-Viz Cap and costs about $30 – steep for a hat, but for a hat with lights?  Reasonable, I think.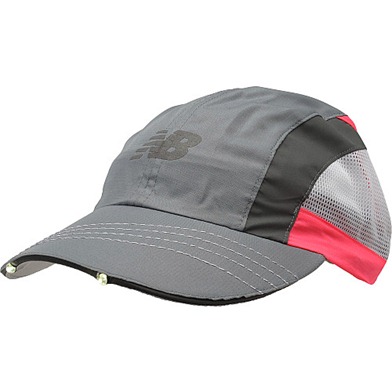 Ordering mine now!