It was a great weekend but, alas, all good things must come to an end.  Hello, Moan-day.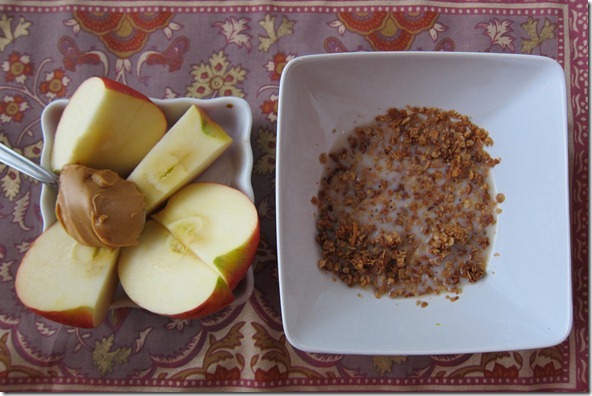 Our fridge is (predictably) totally tapped out.  No time to do our normal Sunday grocery excursion because Lauren's flight out wasn't until 10 PM, which was really great.  So – put 'grocery shopping' on my list of things to do today.
Literally the best breakfast I could pull together.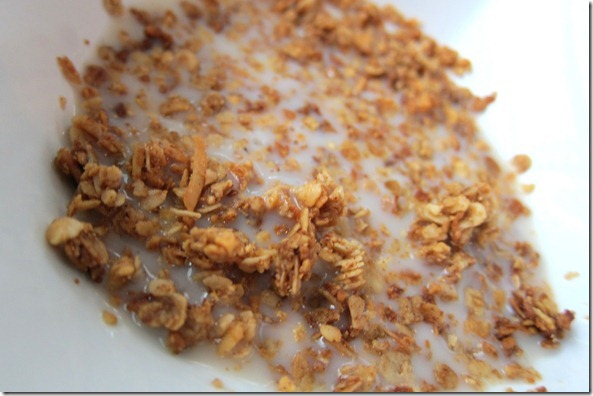 Not nearly enough Cinnamon Spiced Granola (a gift from my friend Erin).
Apples and PB:
FAQ Monday
One of the things that Lauren and I discussed this weekend was our Life To Do List.  She told me this funny story of how she once found a To Do list written on a whiteboard in her friend's bathroom.   He had everyday stuff like, "Take out the trash" on it, but also bigger goals like, "Get married," "Find a job I love," and "Travel."   This leads me to this week's FAQ Monday question…
What's on your Life To Do list?  My list includes:  getting another tattoo, going to Thailand and Hawaii, doing a Half Ironman, starting a retirement fund, learning the basics of a foreign language, buying a vacation home, and volunteering abroad. 
Your turn!