Is everyone enjoying the Olympics?  I'm obsessed.  So far, I've watched a ton of swimming and gymnastics, as well as some table tennis and weightlifting.  But I'm most excited for the triathlon, which will take place on August 4 and 7.  Go Team USA!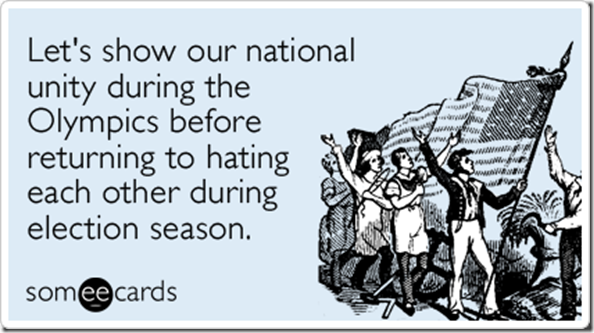 Equally exciting: a full fridge.  Aren't meals so much more fun to prepare when you've got a stocked fridge?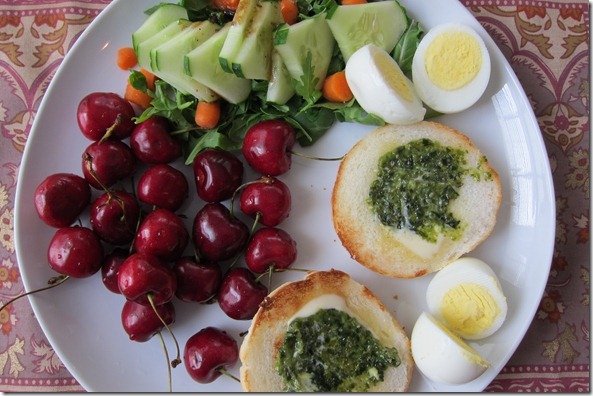 Kinnikinnick English muffin with Earth Balance and herb spread
Eggs
Cherries
Salad
This herb spread is so tasty on bread.  And eggs, too.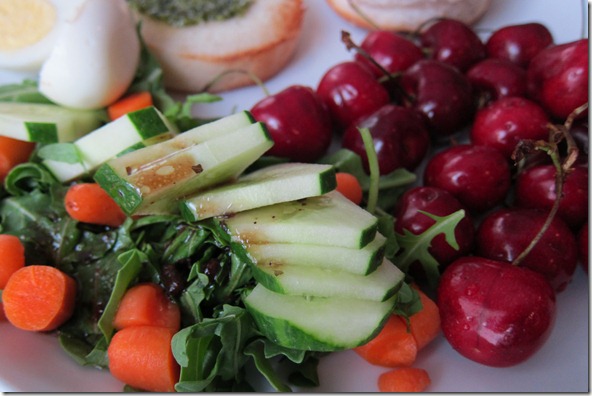 Strange But True
Interesting fact: During the 1908 London Olympics, "Dorando Pietri was first [runner] into the Olympic Stadium, but so sapped by the [marathon] distance (this was the first-ever marathon of 26 miles, 385 yards; previously races had been roughly 25 miles) and warm weather that he wobbled the wrong way on the track, then collapsed. Rising, he staggered a few steps, then collapsed again and again while spectators looked on with a mix of horror and fascination. Trackside officials came to Pietri's aid, and eventually half-carried his limp body across the finish line. American Johnny Hayes finished a short time thereafter, but the Italian flag had already been raised up the victory pole. After an official American complaint, Pietri was rightfully disqualified."
This article describes nine outrageous, intriguing, and fascinating moments in modern Olympic running history.  Do you remember when Paula Radcliffe had a meltdown during the 2004 Athens Olympic marathon and ended up taking a break on the curb? 
I'll never forget it – I wanted to cry for her!