Every day, there is a long list of priorities.  Must do's, if you will.  Around 4:30, I realized that all of my priorities were taken care of.  Fed and happy baby?  Check (well, at least for the time being…).  Well rested?  Check (well, relatively).  Work completed?  Check.  Showered?  Check.  All of that mean that, if I hopped to it, I could fit in my other priority:  exercise. 
I saved the document I was working on, got up from my desk, checked on the Husband and Henry, and dashed to the pool.  I was so excited to have a spontaneous and unexpected moment to exercise!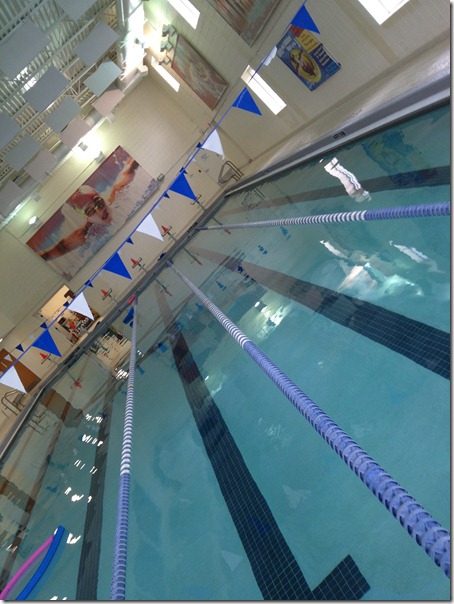 I swam 100 joyful yards before the lifeguard tapped me as I touched the wall.  "Get out of the pool," she said. "They've called thunder."
"But we're inside and what are the odds and the baby is fed and my Husband is watching him and I have a free moment to myyyyyseeeelf," I actually pleaded back.  She shrugged.  Normally, I would've just waited out the 20 minute safety window and gotten back in the pool, but Henry wouldn't have made it that long without eating.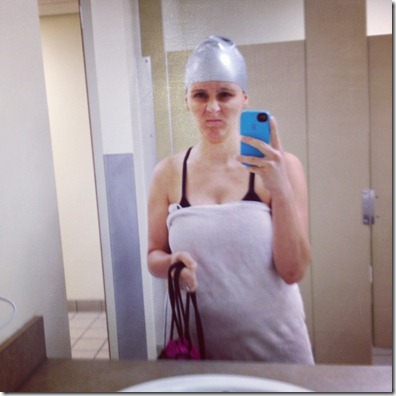 So I got wet for nothing.  I was a very disgruntled swimmer.  Safety first, I guess.  There's always tomorrow – and the effort counts, right?
Eats included apple slices….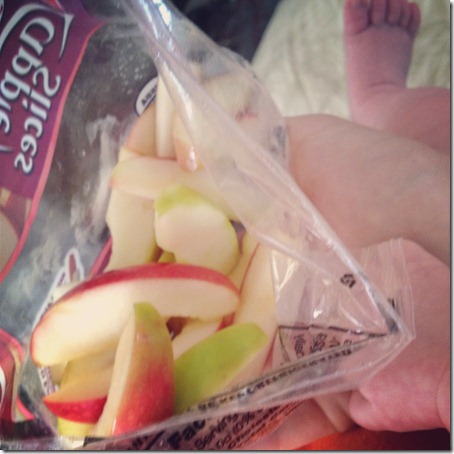 And PB rice cakes…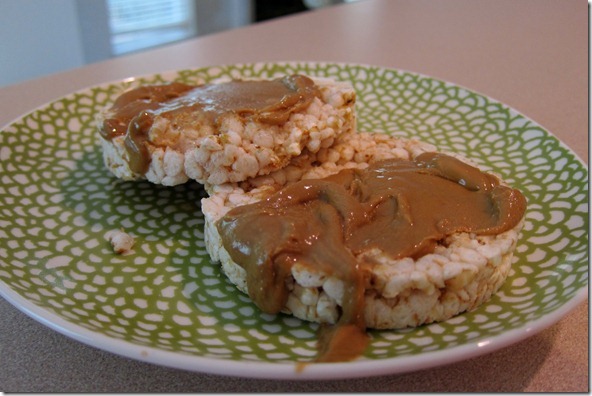 Dinner took place after a business meeting.  The Husband and Isaac are this close to launching their new business.  It's a really good idea – Can't wait to tell you guys about it soon.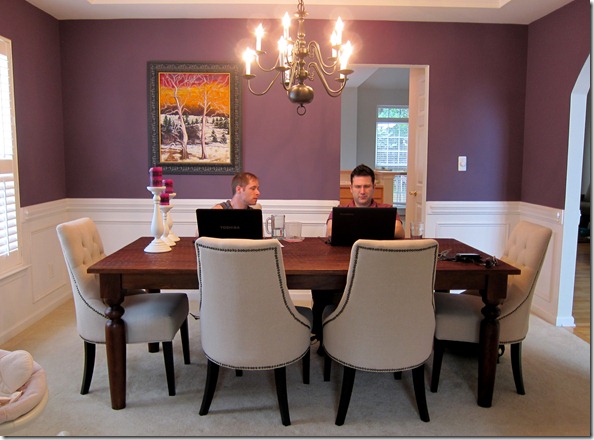 DadHTP joined us, and I made all of the boys – Dad, the Husband, Henry, and Isaac – a delicious dinner.  Well, Henry just watched.

Pizza!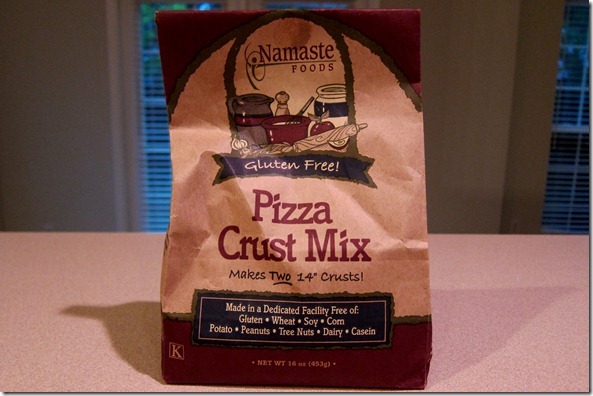 This crust was very tasty.  You mix and bake it without anything on top, and then you add topping and cheese, if desired, and bake again.  I didn't spread it quite thin enough, and it got bubbly in spots, but it really tasted quite delicious and flavorful.  Would buy again!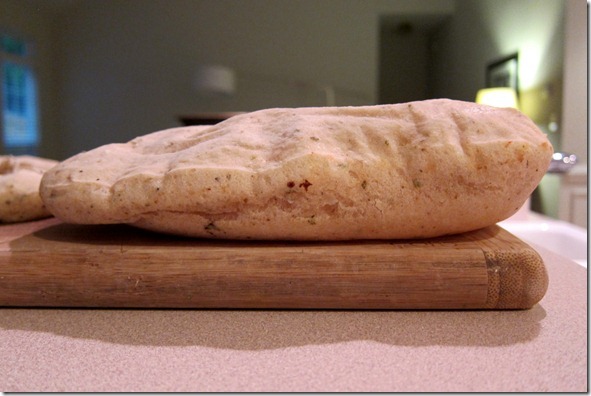 Looks teeny tiny but the dough was very filling.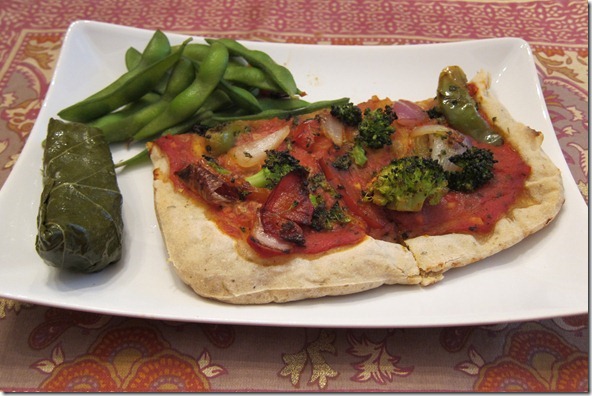 Baby for dessert:
Actually, off to have REAL dessert. 
Anyone else have their workout thwarted?  I hate it when that happens!