Happy Monday!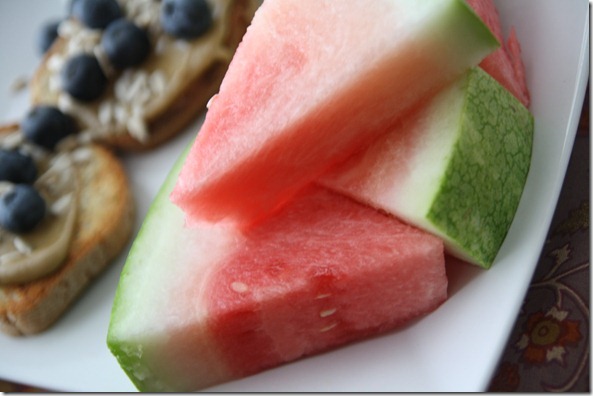 I wish I had an overhead shot of my bed this morning.  The Husband and I were sleeping head-to-toe (because of this problem), James and I were spooning but he was upside down so I was snuggled up to his tail, and Maggie was jammed in between the Husband's legs (how does she breathe?!).  I'm not sure how two humans and two dogs comfortably fit in a queen-size bed; we're like a people-and-pup jigsaw puzzle.
PB toast, blueberries, sunflower seeds…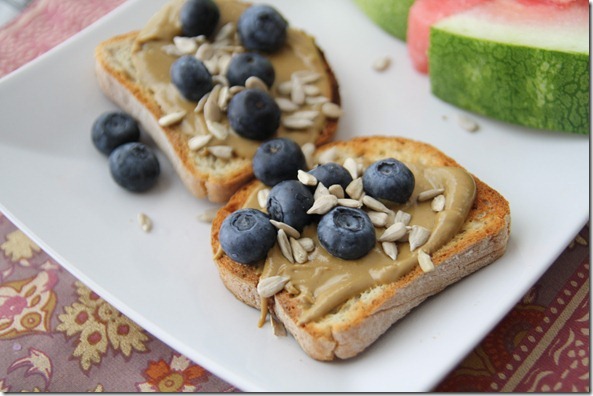 And melon!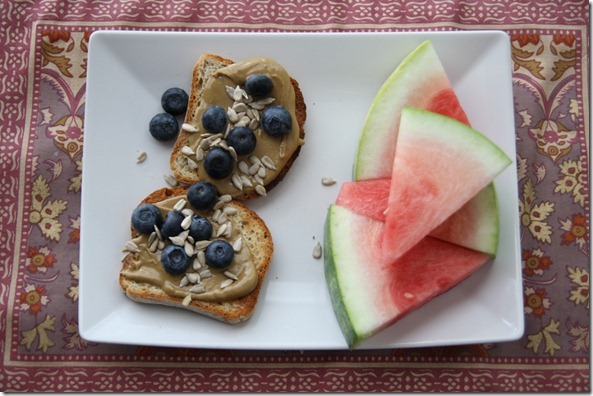 FAQ Monday + a Name Your 5K Giveaway
What TV shows are you currently dedicated to?  I love Game of Thrones (I want to own a dragon), So You Think You Can Dance, and Kitchen Impossible.  Have you ever seen Kitchen Impossible on the Food Network?  Chef Robert Irvine, who I have a serious crush on, gives a failing restaurant a makeover and business overhaul in two days.
What items are currently on your desk?  A file of my medical records, a silver bracelet, two glasses of water, a dachshund-shaped pen, my camera, and a lamp.  This is relatively clutter-free for me.
What's your current fitness goal?  My current fitness goal is to deliver this baby, recover, and train for an end-of-season super sprint triathlon.  I hope I can make it happen!  I'm most concerned about the running since running seems soooo impossible right now, but maybe I should be more concerned about the bike (crotch-wise). 
It's time for a Name Your 5K Giveaway!  Simply answer one of the FAQ questions above in the comments section, and I'll select one winner, who will receive a free entry to ANY 5K of their choice!  Any 5K, any location.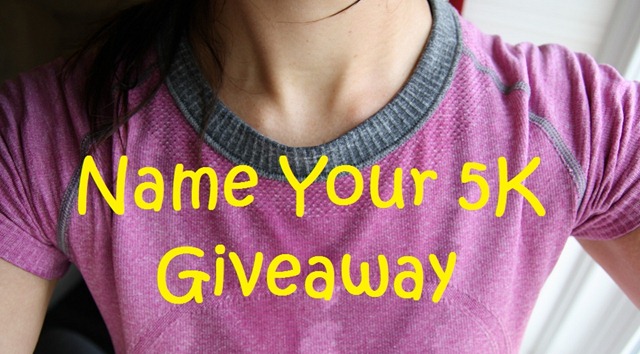 Good luck!  I'll announce the winna-winna tomorrow morning.