Morning!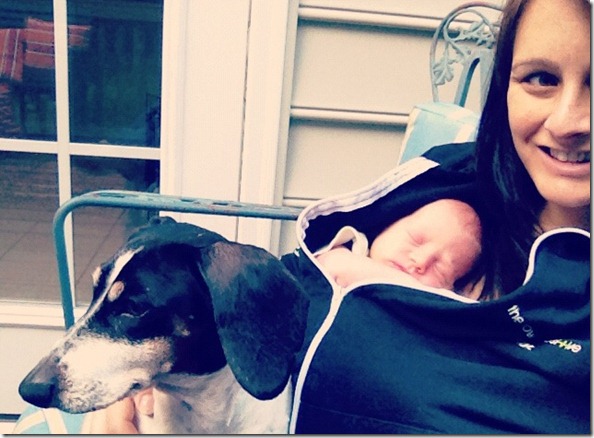 If she can't see him, she'll get close.  So I tucked him in my hoodie.  Hah.
I was flicking through Facebook this morning and came across a yummy recipe from How Sweet It Is.  I'm not a huge dessert baker but I must bake these Thin and Chewy Chocolate Drenched Coconut Oatmeal Squares as soon as possible. Truthfully, if I had chocolate in the house, I would've jumped up and made them at 7:00 AM. 
Instead, I used the recipe concept to make a fun twist on my regular raw oats and yogurt breakfast dish.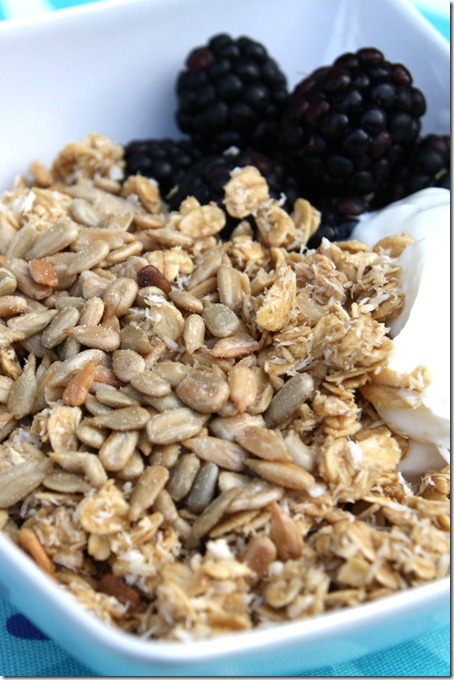 To make the coconut raw oats, you mix a few wet ingredients (coconut oil, sunflower seed butter) with the dry (raw oats, unsweetened coconut).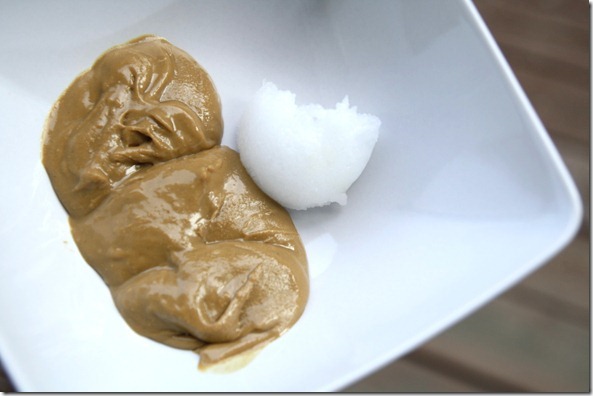 Makes two servings of coconut raw oats:
Combine 1 tablespoon coconut oil with three tablespoons sunflower butter (or other nut butter).
Microwave wet ingredients for one minute.
Remove from microwave and stir thoroughly.
Add in 1 cup raw oats and 1/4 cup unsweetened coconut.
Add a drizzle of maple syrup (if you use sweet coconut, you could probably skip).
Combine thoroughly and pop in the freezer for 10 minutes.
Serve with yogurt, nuts, and fruit.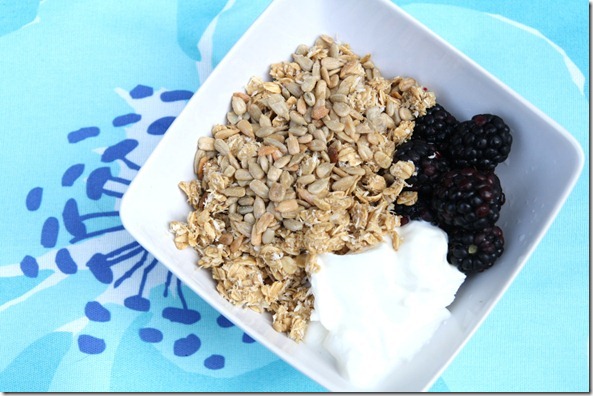 It was tasty, but I have a feeling the chocolate-drenched version is better.

Question of the Day:
Do you read your horoscope every day?  I check it out once every two weeks or so.  Not sure why because I don't put much stock in astrology…  However, check out my horoscope for today (I'm a Taurus).  It's pretty uncanny because it's so true! 
You need to find some new way to take care of your home chores — or else they are going to pile up faster than you can cope with them! It's a good time for you to enlist support.
Also – I like to add "in bed" at the end of fortune cookies and horoscopes.  This makes my horoscope much more amusing, especially today!  (You can check out your horoscope here.)