This morning, I headed out to brunch with Nicole while the Husband manned the fort and Henry.  This was my first time leaving him, but I wasn't worried at all – Kristien is very baby capable.  I probably trust him more than I trust myself!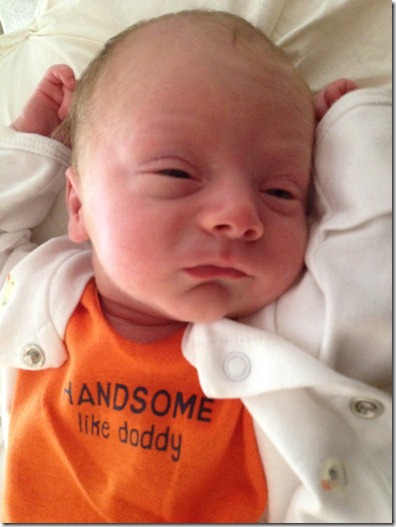 Nicole and I met up at Zada Jane's, this hippiesh corner café in the Plaza Midwood section of Charlotte.  We ended up eating outside – I thought we were going to fry in the sunshine but we had a nice umbrella to sit under.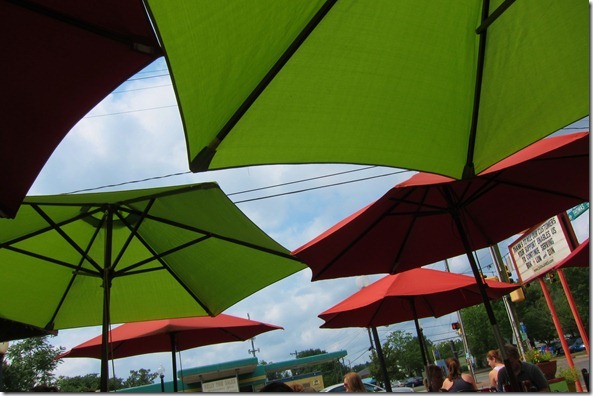 It was great to see my best buddy again!  She's visited us at the house but it was fun to go out and do something together.  Since I last saw her a week ago, she chopped off six inches of her hair!  Doesn't she look pretty?  So adventurous (I never make impulse hair decisions – my hair has pretty much looked the same for a decade).
I opted for a bunch of sides.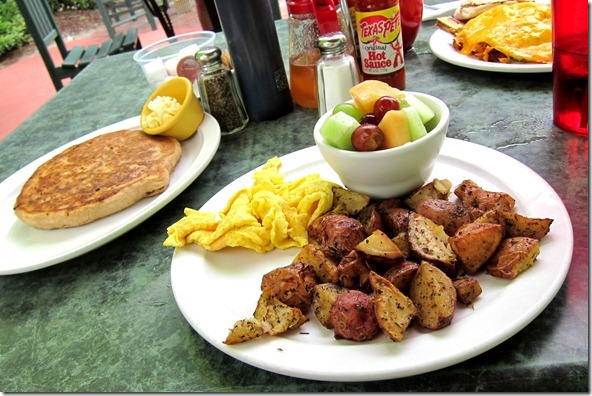 Gluten-free pancake of deliciousness
Home fries
'Happy' egg <— I think that means organic and free range
Fruit cup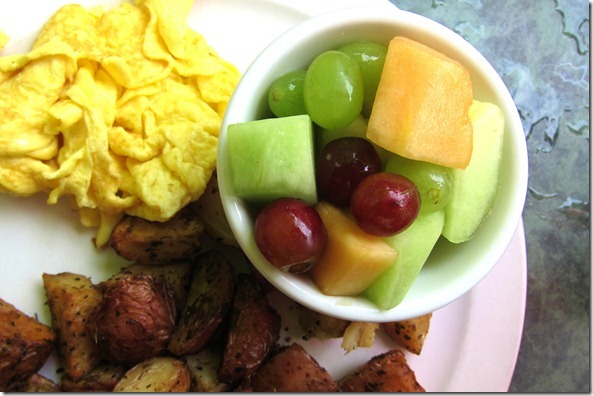 After our meal, I stopped off at a store to make a return, which ended up taking forever, and that's when biology began to kick in.  I was fine without Henry at brunch, but when I hit the three-hour mark away from him, my body began to freak out.  It's strange how much of Mommyhood is hormonal – as well as emotional, of course.  I could literally feel myself begin to ache for him as miss-my-baby hormones flooded my bloodstream.  I wasn't consciously worried about him in the slightest; my body just wanted to see him.  I do the same thing at night – waking up every two hours just to stare at his little face and know that he's okay.  It's interesting to step back and realize a lot of this is a physical mechanism to ensure I protect the baby.  The human body is crazy.
In summary, it was nice to get out… but it was even nicer to come home.