This is what the poor Husband is currently dealing with: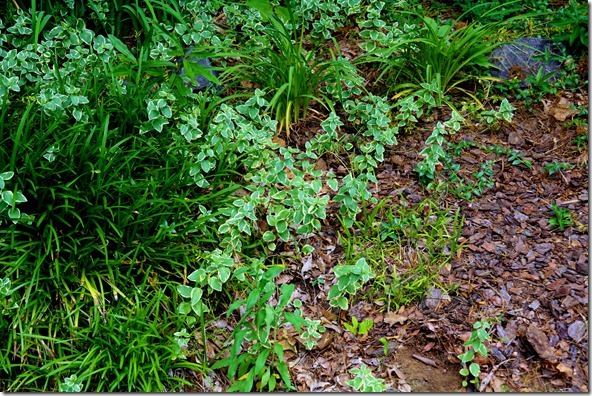 Our backyard is a M-E-S-S.  It's basically a pile of mulch, dirt, and rocks covered in ivy, monkey grass, and weeds.  When we were at closing, the seller went on and on about her 'rock garden' – to each their own, I guess!  We want a lovely, lush lawn… but we're far, far from that goal.  There's so many different ways to tackle this bad boy, and everyone gives us different advice (usually a variety of clearing, pulling, tilling, and spraying with pesticides – which scares me because of the dogs); all we can tell is that it's going to be a massive job. 
Well, I should say it's a massive job for the Husband – there's no way I can physically participate in this kind of manual labor at this point in my pregnancy (especially with the weather).  I'm supervising from the deck and in charge of supplying snacks and drinks.  Yay, homeownership!
Mid-garden lunch: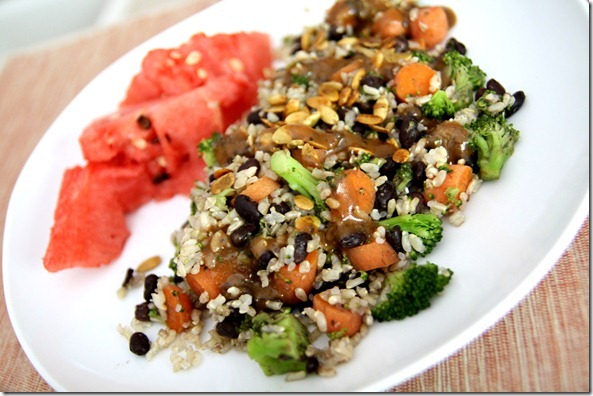 This combination was excellent:
Brown rice
Black beans
Stir-fried broccoli and carrots
Spicy pumpkin seeds
Balsamic dressing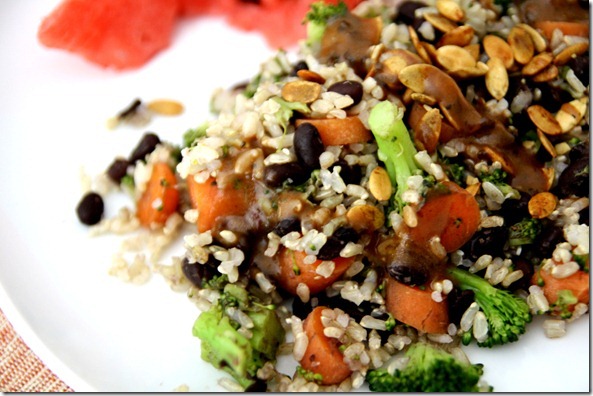 Anyone else addicted to watermelon, too? I think I ate almost an entire watermelon over four days.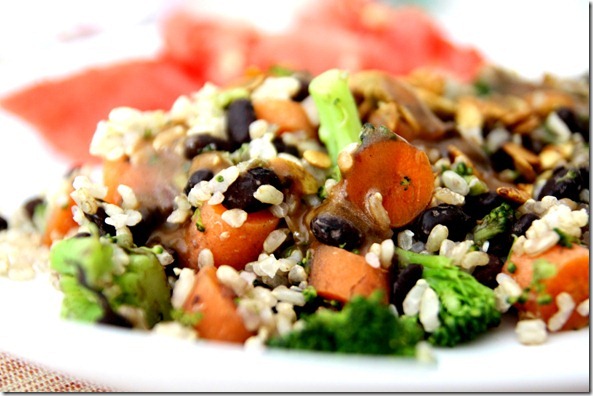 What's the biggest home improvement project you've ever done?  Getting our DIY hands dirty is fun but man – is it intense.