I feel like I live at Home Depot.  We are there. All. The Time.
When I was a kid, I hated going to Home Depot because I was terrified of the fork lifts.  You know – the ones that go "beep, beep, beep," and creep down the aisles, all menacing and scary?  Yup.  Those. 
Brightside to living at Home Depot:  Pretty flowers.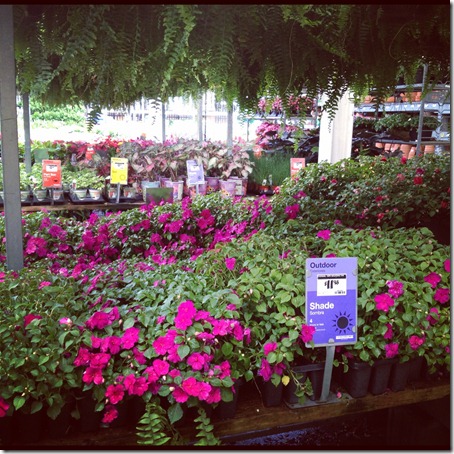 And a frozen yogurt shop on the way.  This has become a tradition.  If I must go to Home Depot (and face the fork lifts, which still give me the willies), then I get a frozen yogurt.  Almond Butter flavor, of course.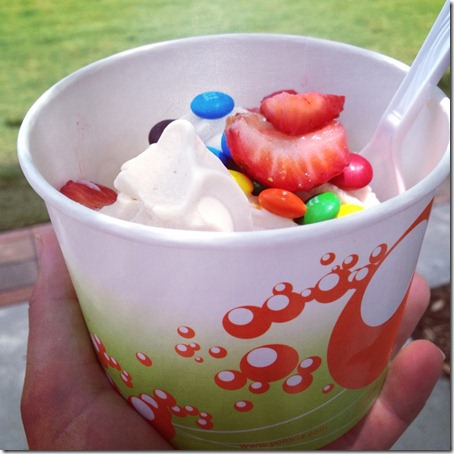 So – I'm sure you can guess how we spent the morning. Doing more yard work!  We've been in the backyard for at least five hours every weekend for two months.  I have to say, I am thoroughly impressed with the Husband; he really took a backyard of doom (AKA "the rock garden," as the sellers lovingly referred to it as at closing.  I had to bit my lip to keep from laughing hysterically….) and is slowly turning it into something resembling an actual yard – with grass and everything.  I've maybe done 20% of the work, which I actually think is rather impressive.  It's mostly been about spending sweat equity and has cost us surprisingly little money.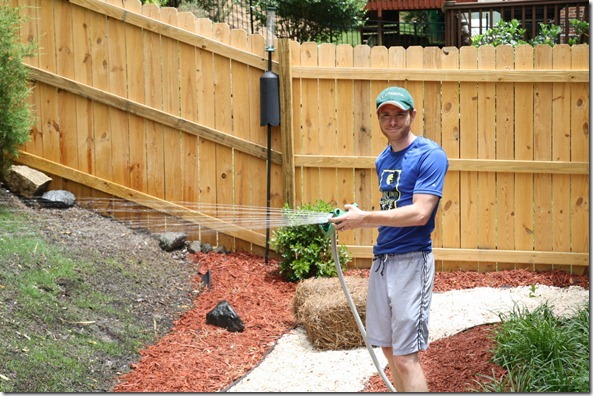 I'll have to do a before/after post soon!
Lunch was eaten in parts: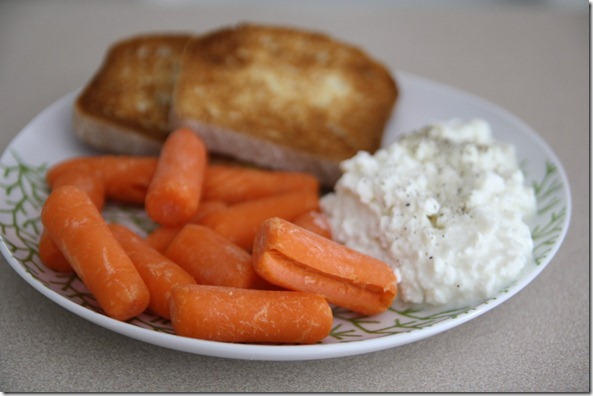 Toast, cottage cheese, carrots.
And a killer smoothie with one of Anne P's peanut butter bars.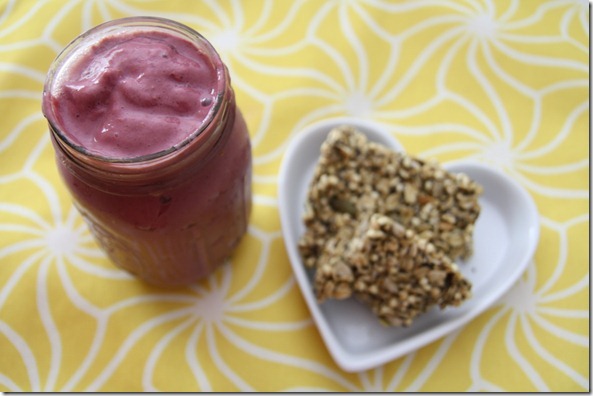 In the blender:
1 cup soymilk
3/4 cup frozen raspberries
1/2 tablespoon cocoa powder
Splash vanilla extract
Random Story:  I tried to call MomHTP yesterday, but she didn't return my call until today.  She called me while we were at Home Depot and said, "I'm sorry I didn't call you back, I was at a Renaissance Fair" (my mom is so awesome).  And I said back in the dullest tone I could muster, "Oh, it's okay, I just was calling to tell you that I was in labor and the baby is here."  And she screamed, "WHAAAAAAAAAAAAAAT! Oh my God, NO! I missed it."  Haha.  Oh, mom.   Also –> she was wearing a costume at said Renaissance Fair.
Thought of the Day: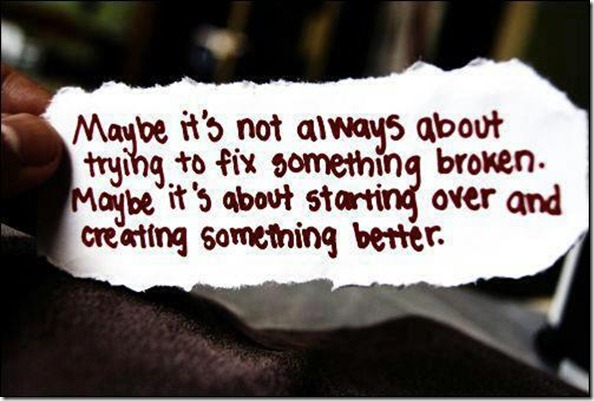 (From Facebook, original source unknown)