Good morning!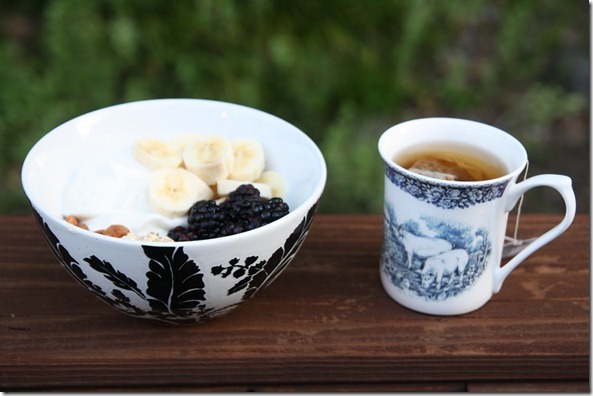 I was up and at them two whole hours before my alarm was set… Ahhh, pregnancy hormones.  I'm convinced that, despite being crushingly exhausted, your body intentionally makes it impossible to sleep to mentally prepare you for life with a newborn.  That's my theory, anyway.
Tea is required.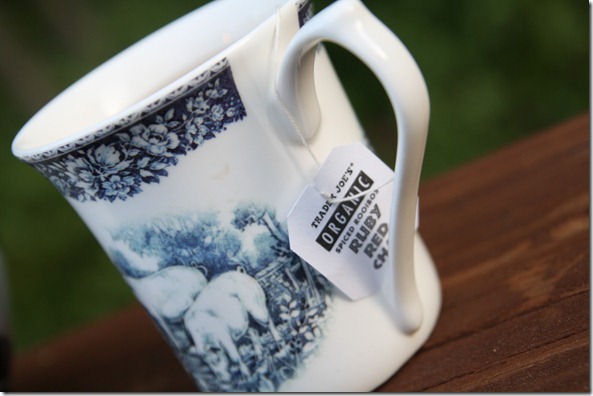 Fuel 'er up!  In the mix:
Vanilla Greek yogurt
Raw oatmeal
1 banana
Blackberries
Almonds
And a hardboiled egg.
A few people have asked how Maggie and James are adjusting to the new house (y'all are so sweet).  I thought I'd let them answer the question…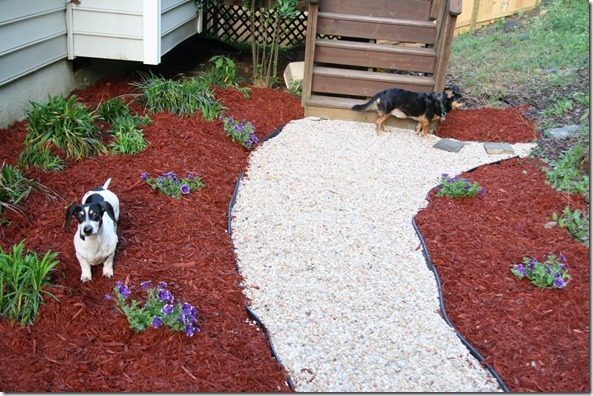 James says:  The first few days were rough.  Mom and Dad took me away from my house and made me sleep in this new room. A lot of the smells were the same but a lot were different. Mom said to go play in the backyard, but I didn't understand how backyards worked.  I got really nervous about the freedom to walk around without a leash on and just sat on the deck.  Finally, she began to sit in the middle of the yard while I explored, and that made me feel better.  Last night, I played with Maggie in the living room for the first time.  I guess that means I'm getting more comfortable.  Everyone is surprised that I've had such a hard time adjusting because I'm normally so strong and brave.  I do like it here.  I just need to get used to the change.
Maggie says: I will only answer this question if you give me a carrot… Okay.  So far, I really like my new house. I like that there is carpet everywhere because that means I can lay down everywhere.  I like that I can bark really loud and no one minds.  I like that there are lots of places to hide from scary noises.  I like that I have a window to look out when Mom crates me.  My brain hurts.  This question is too hard.  I'm going back to sleep.
There you have it. 

  Straight from the poochies' muzzles.