Guess what was going on at my gym this morning?  The modern pentathlon!

You are probably thinking, "What the heck is a pentathlon?"  At the least, that's what I thought when I took a peek into the pool and saw a bunch of banners and swimmers.  I asked a volunteer, and she explained that the pentathlon combines five sports:  shooting, running, swimming, riding, and fencing.
Apparently, the pentathlon event that was taking place at my pool this morning was part of the WORLD CUP SERIES!  Pretty neat.
Some pentathlon facts:
Except for the fencing competition, athletes don't directly compete against one another.  Rankings are based on score per event.

The swim is a 200 meter freestyle race.

The horseback portion consists of show jumping over a 350 – 450 meter course with 12 – 15 obstacles.  Athletes don't get to bring their own horse – they are paired with a horse 20 minutes before the event.

The shooting portion involves using a 4.5 mm air pistol and standing 10 meters away from a stationary target.

The run is a 3 KM cross-country race.
Exciting stuff.  Meanwhile, I simply did 20 minutes on the elliptical and lifted weights. Booooring.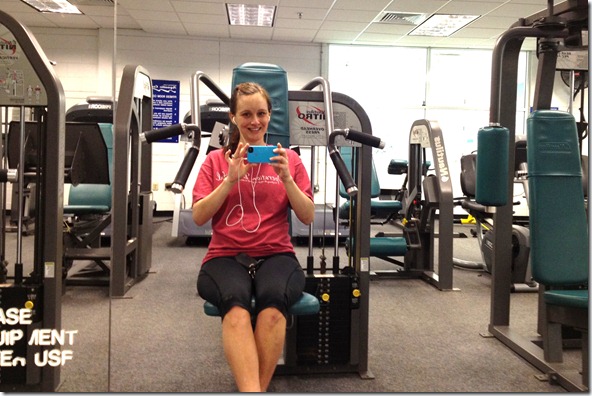 Eats, eats, eats.  Granola, Greek yogurt, and a banana.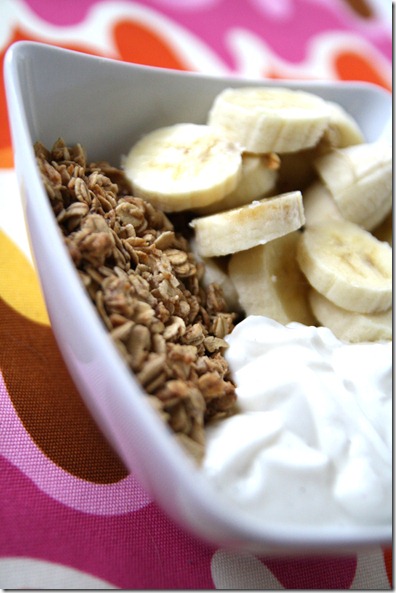 And post-workout, a sunflower butter, soy milk, raspberry, and protein powder smoothie.  Good stuff.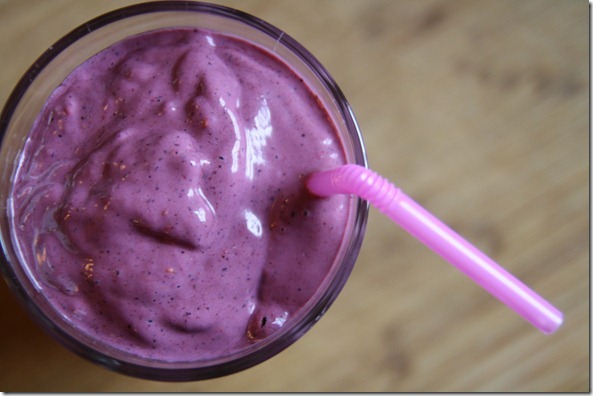 If you have to combine any 5 activities in a pentathlon, what would it be?  My race would be a run, swim, bike, speed reading, and blogging race.