Good morning!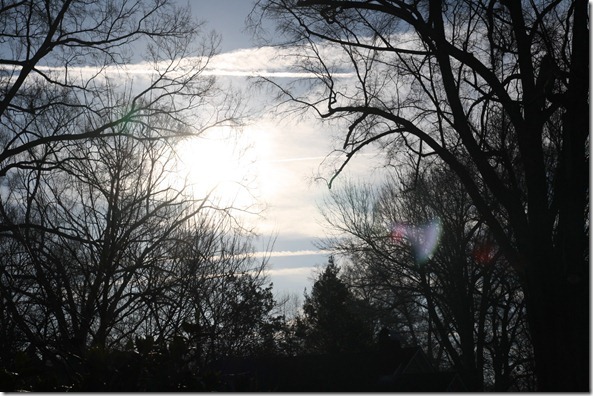 Alright – you're going to have to trust me on this one.  Have you ever made savory oatmeal?  I know it sounds a bit strange, but savory (or spicy!) oatmeal is so delicious, and it's a really nice break from the traditionally sweetened version. 
Trust me.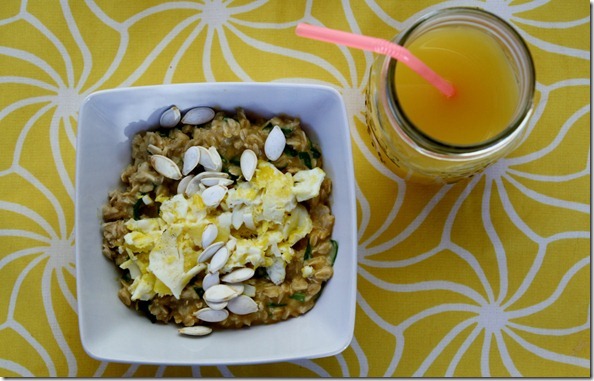 On the stovetop:
1/2 cup oatmeal
1/2 cup water
1/2 cup soy mik
1/4 cup shredded cheddar cheese
1/4 cup packed shredded raw spinach
Salt and pepper
I scooped the mixture into a bowl and topped it off with a scrambled egg and roasted pumpkin seeds.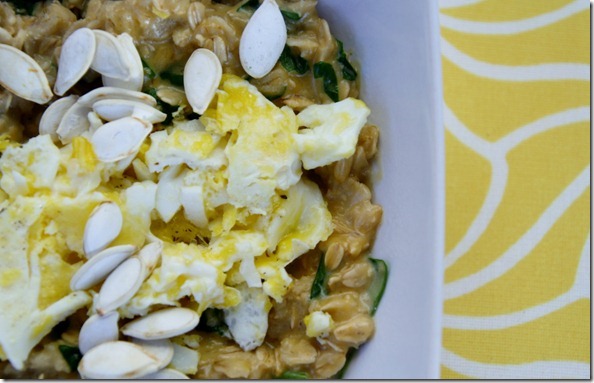 Perfect!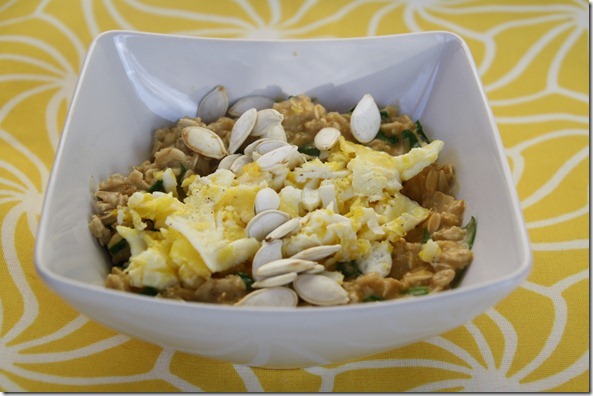 Three Random Questions
What are you wearing?
What are you doing today?
What did you dream about last night?
My answers:  I'm still wearing pajamas (oh, the joys of working from home) – a red shirt and maternity sweatpants.  I need to get some writing and research done, and then we're going to the OB/GYN for a baby appointment.  I dreamt that my college (University of Pittsburgh) was surrounded by a moat, and I was doing a triathlon in the moat, but after the swim leg, I had to run from station to station and answer all these trivia questions and brainteasers.  Weird.