Would you rather have wheels for legs or wings for arms?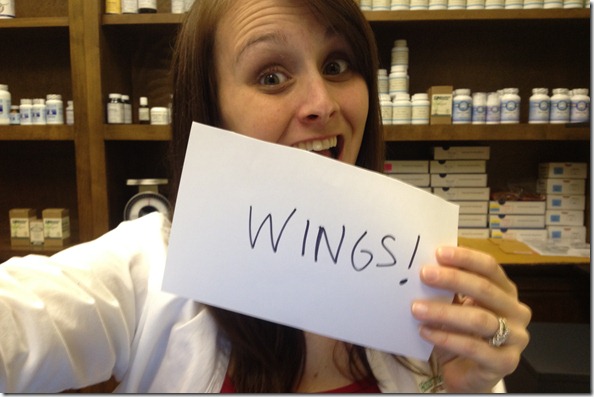 Would you rather eat really delicious, perfect pizza every night for dinner or never, ever get to eat pizza again?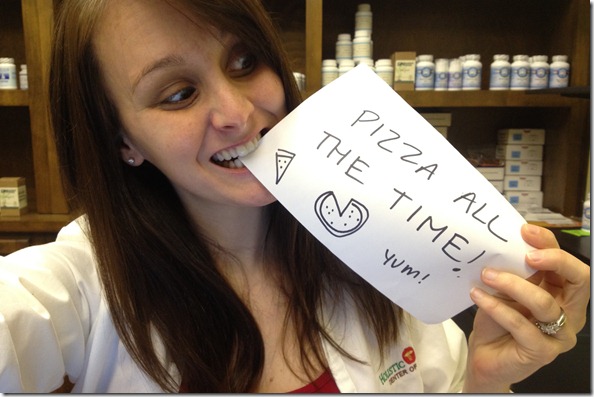 Would you rather be forced to high-five every stranger you talk to or end every phone call with "Ciao, bella!" for the rest of your life?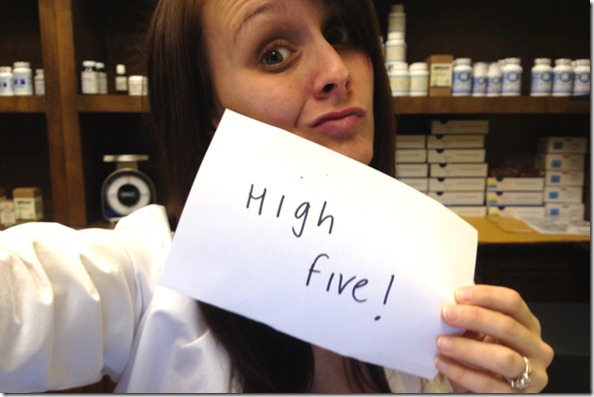 Would you rather save the polar bears from extinction or win the lottery jackpot (but you would have to tell your grandma that you blew off the polar bears)?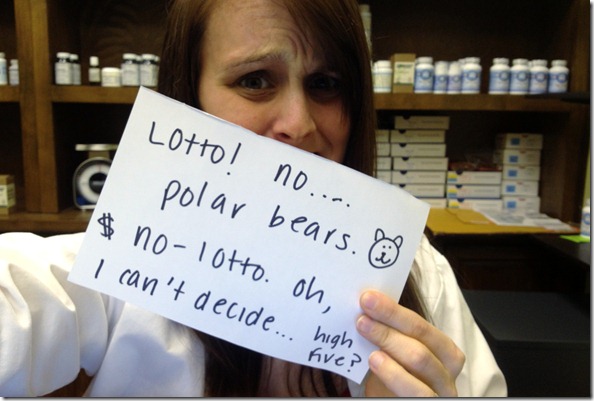 Clearly… I need to take on more responsibility at the clinic because I have far too much free time.  Hah.
Here are today's delicious eats.  Lots of good food today.  Breakfast was raw oats, Greek yogurt, almonds, and fresh blueberries.  The blueberries were a splurge, and they were so delicious.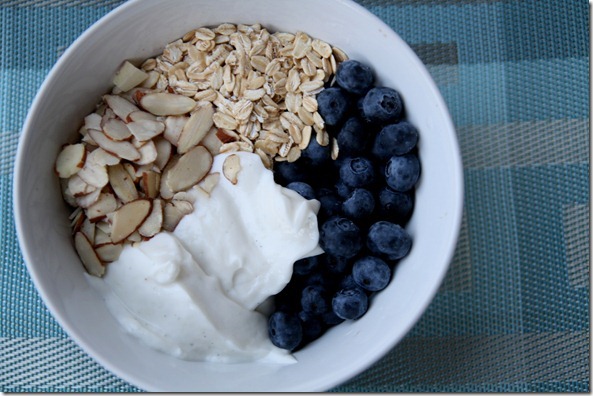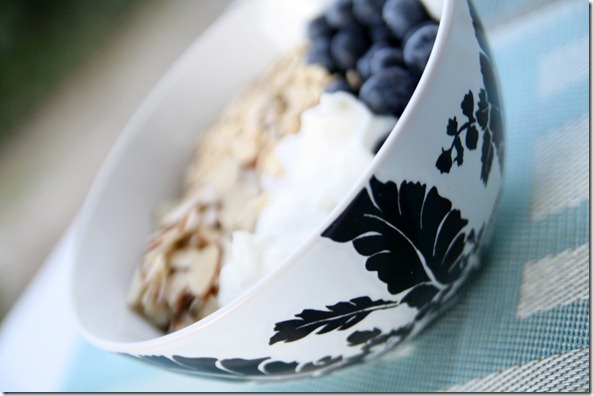 Lunch:  scrambled eggs on cream cheese toast (Try it! Amazing!) with carrots and an apple.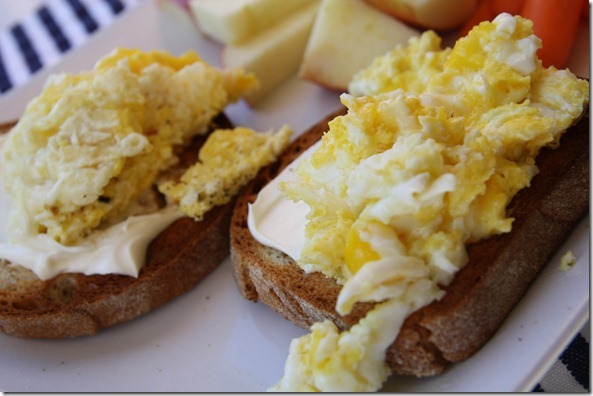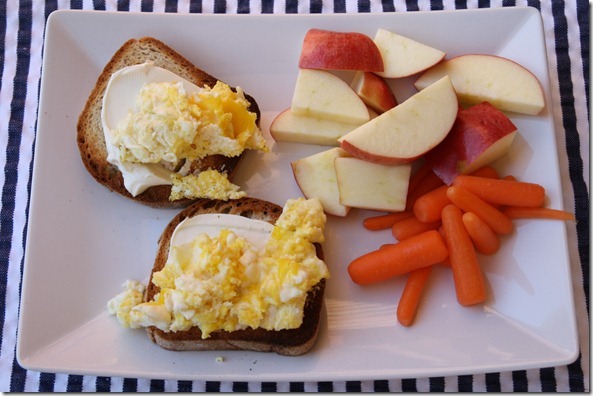 Snack #1: PB celery with olives.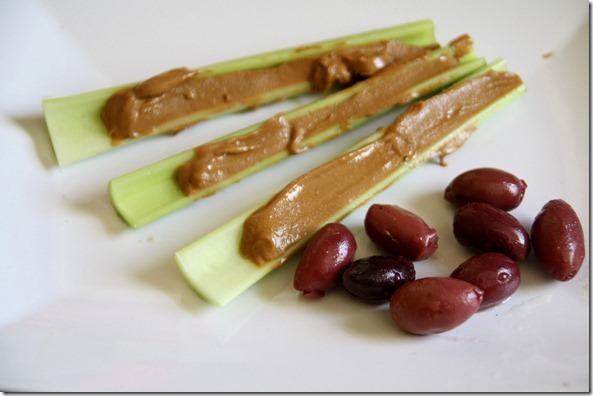 Snack #2: A sunflower-butter smoothie.  This has been my go-to smoothie lately.  1 cup soy milk, 2 tablespoons peanut butter, 1 banana, 2 tablespoons cocoa powder, and a few ice cubes.
And dinner was stir-fried tofu – we got a new wok and it makes best best, crispiest tofu.  With some veggies and rice with an Indian sauce (something jarred – can't remember the type).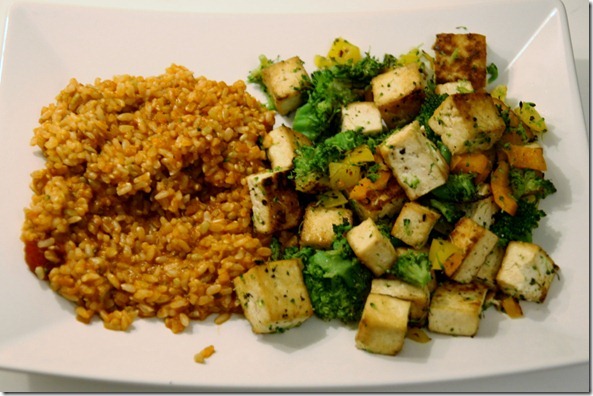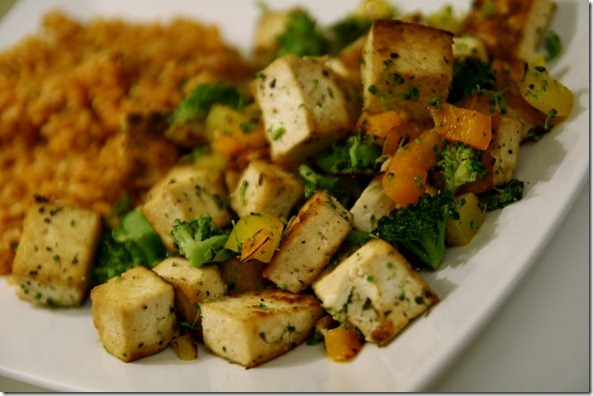 I just wanted to say thank you so much for the feedback and discussion on The Naked Face Project.  I think the coolest part of blogs is getting to share and learn about our oh-so-different lifestyles and views, and it's pretty amazing when we can do that in a friendly way.  I learn SO much from you all; I really mean that.  Molly and I really appreciate the support.  Stay tuned for more!
So… which would you rather?  Wings? Pizza? High fives? Polar bears?