I grew up 20 miles from South Beach.  Yes, the South Beach.  And yet I only went to the beach about three or four times a year, usually when I went to visit my grandparents in north Florida.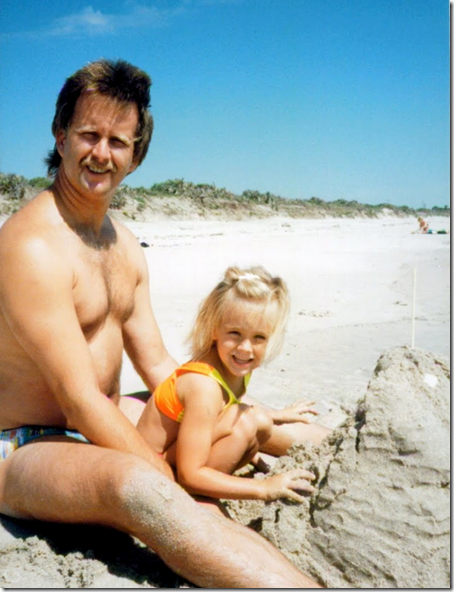 Why?  Because when you live next to a beach, you take it for granted and never go.  Now I live in Charlotte and would love to simply stick my toes in the wet sand.  Hindsight is 20 / 20.
Being married to an acupuncturist is kind of like living next to the beach.  People always say, "Oh, you must get acupuncture all the time!" but the truth is that I hardly ever ask to be treated by the Husband.  I guess I take it for granted, too.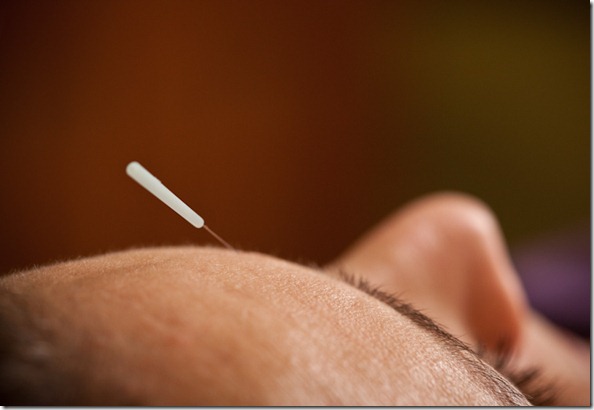 Anyway, every time I mention that I'm having trouble sleeping, people say, "You should try acupuncture for insomnia," and I finally did.  The Husband gave me a treatment right before bed, and I slept like a rock.  Best night's sleep in weeks. Truly. He said I'll see the most benefits if we do it every day or every other day for a week.  After last night, you don't have to tell me twice.   (Here's my acupuncture 101 post if you want to know more about it!)
Breakfast: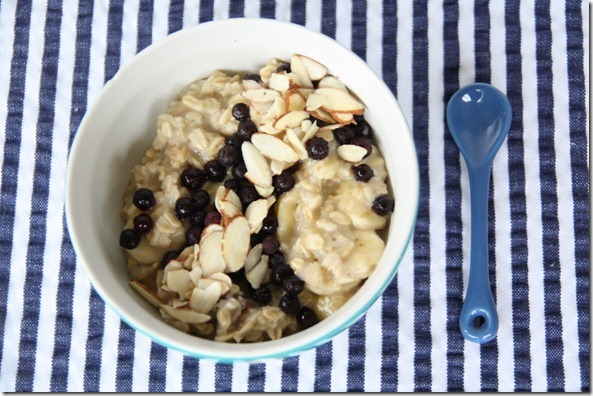 Banana oatmeal:
2/3 cup oats
1/2 cup water
1/2 cup  milk
1 banana
Toppings: almonds and blueberries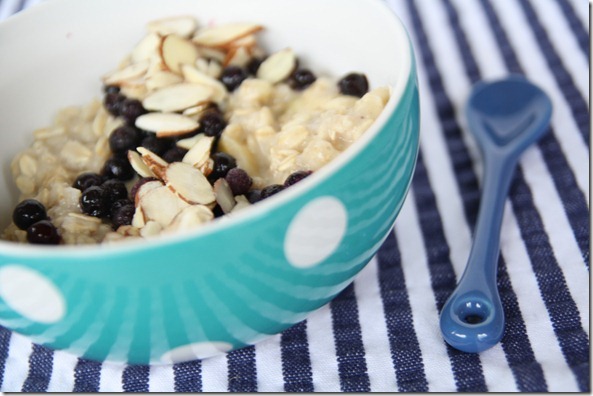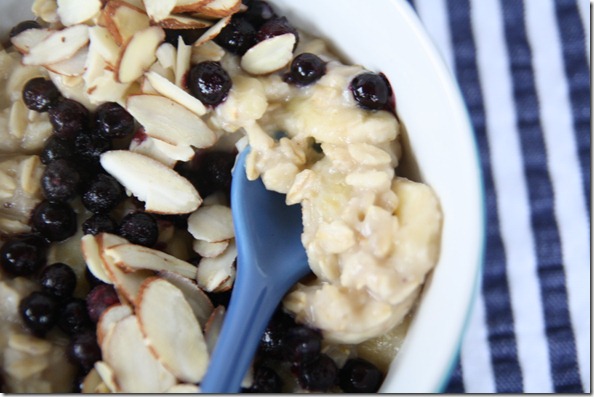 I HAVE SO MUCH ENERGY THAT I DON'T KNOW WHAT TO DO WITH MYSELFFFFF!