I am so bad at Scrabble.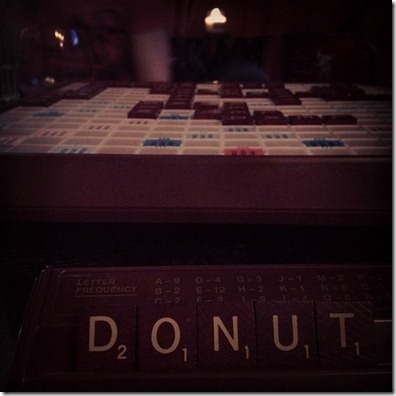 But I am good at making oatmeal.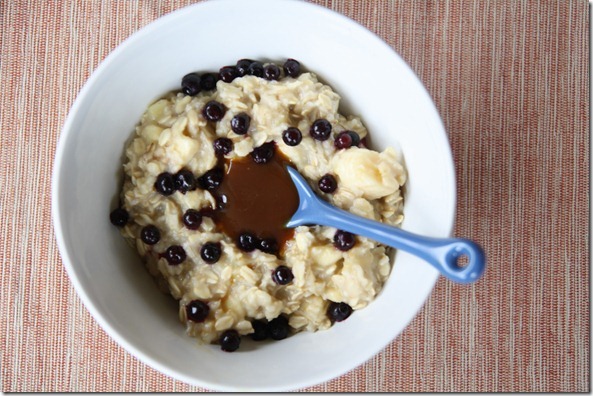 The secret to yummy oats?  Take the time to make it on the stovetop, and add in a sliced banana (per Kath's method).  I actually hated oatmeal instead I tried that recipe.  It makes all the difference in the world.
Well, salted caramel doesn't hurt, either.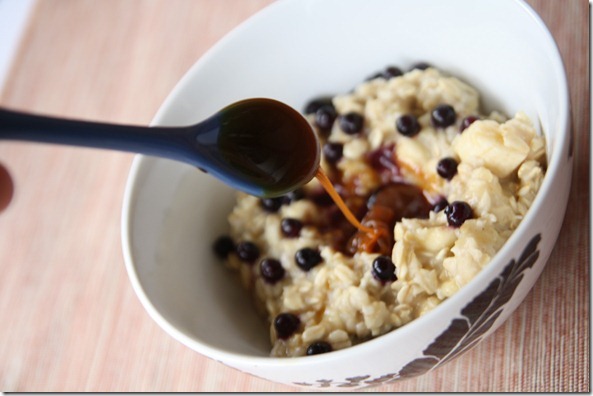 In the mix:
3/4 cup oatmeal
1/2 cup water
1/2 cup almond milk
1 banana
Toppings:  blueberries and salted caramel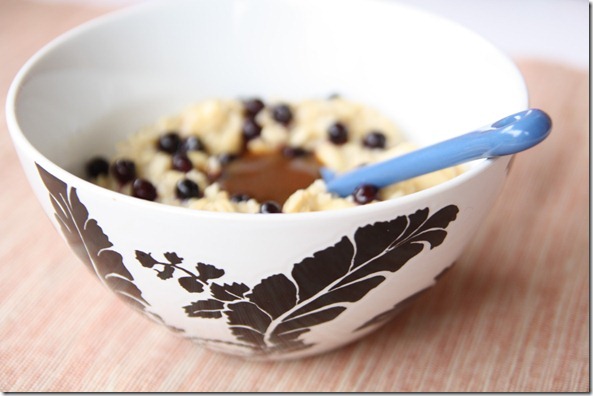 Tastes like perfect workout fuel to me!
Thought of the Day:
"If you want your life to be more rewarding, you have to change the way you think." – Oprah Winfrey