Rise and shine!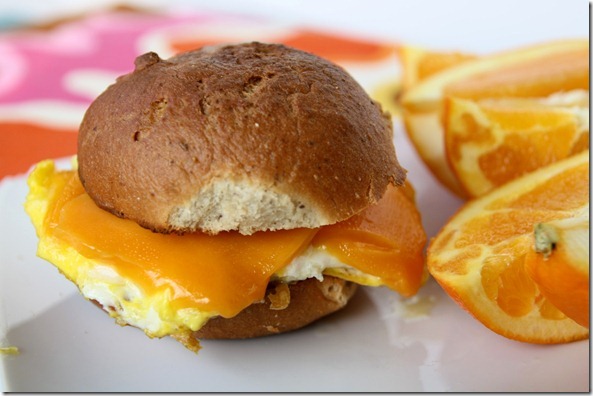 An Udi's bun with egg and cheddar.  Simple… and totally inspired by those Jimmy Dean commercials with the talking Sun guy who helps all the other weather systems wake up for the day.  Ha!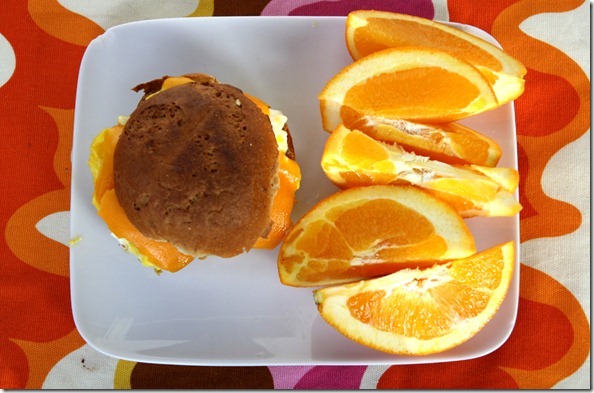 Feelin' sunny now.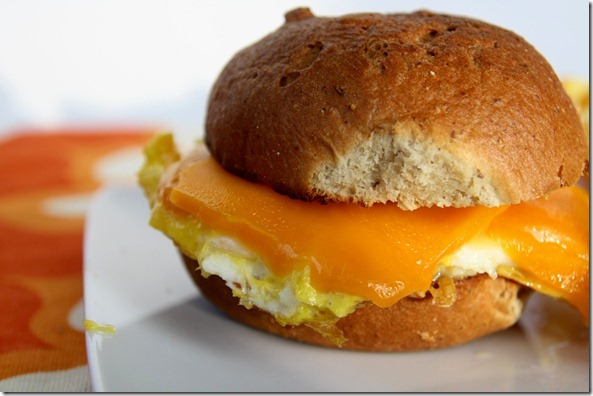 Something random to share….
My best friend in Charlotte is Nicole, who blogs at Yuppie Yogini (which is how we met).  I love being friends with Nicole because she is kind, funny, sweet, and likes to talk for hours and hours.  Nicole is also a therapist, and sometimes, I can tell she's 'therapizing me' in our conversations.  Just yesterday, I was complaining about something and she said, "Why do you think that bothers you so much?"  What a therapy question (that I totally fell for!). 
Anyway, one day Nicole was at my house and noticed the state of my silverware drawer.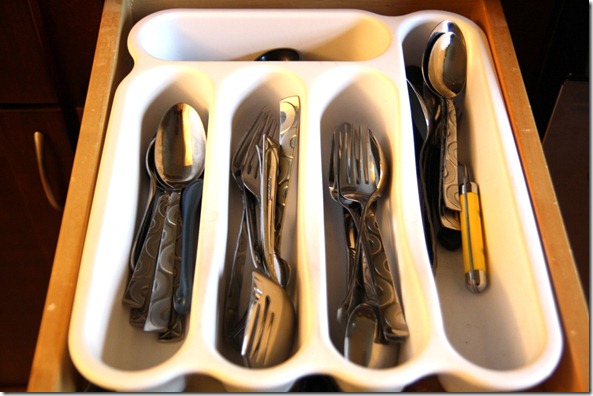 "What the hell is with your silverware?" she asked. "Nothing is in the right spot."  I replied that putting away the dishes was my most hated chore, and I never understood why people took the time to sort out the silverware, so I just dump the clean forks, spoons, and knifes back in the drawer without bothering to organize it.  I added that I've noticed that others judge me when they open my silverware drawer (it is pretty nuts in there) but I still can't bring myself to care.  Now, if you look around the rest of my house (and my life in general), I am pretty neat, organized, and structured, so the silverware drawer stands in chaotic contrast to how I do everything else.  Nicole started to laugh hysterically.  And then she observed that my response to the 'silverware drawer issue' was quite interesting to her because it was physical proof that I can pick and choose what to worry about instead of freaking out over small things that just don't matter in my life.  I guess I never thought of it that way!
Now, whenever a silly problem rears its head, and I feel myself getting needlessly worked up, I visual my silverware drawer and remind myself that I can choose what to obsess over.  I don't need to spend my energy worrying about everything.  Some things are just silverware drawer problems.  Not real problems.  It's not a big deal; everything will be okay.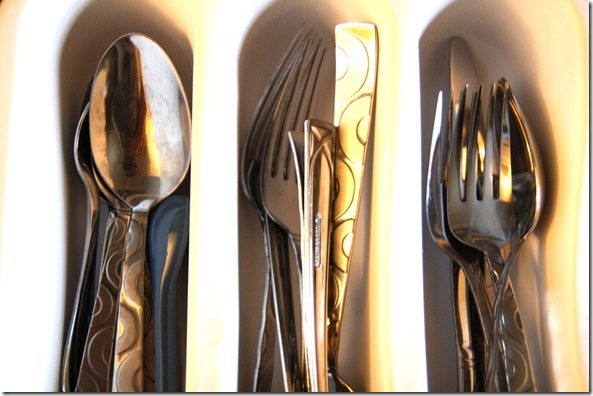 And other times, you're just forked.