Good morning!  I went to bed dreaming of this pineapple smoothie, so the first thing I did today was stumble into the kitchen and blend it up.
In the blender:
3/4 cup orange juice
1/4 cup vanilla soy milk
Splash pomegranate juice
1/4 cup frozen pineapple chucks
1/2 cup frozen strawberries
2 scoops protein powder
1/4 cup raw oats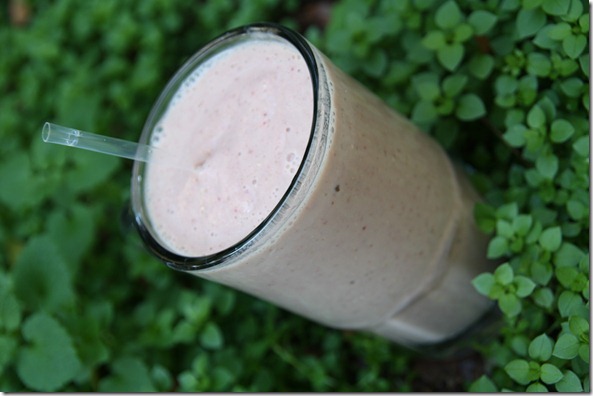 I know raw oats seems like a weird thing to put in a smoothie, but it gives the drink a gritty texture and makes it much, much more filling.
Reading Material
DadHTP passed on this New York Times article to me, and I thought you might enjoy it, too!  As I've written about many times before, I find the commercialization of gender in children's toys to be absolutely fascinating.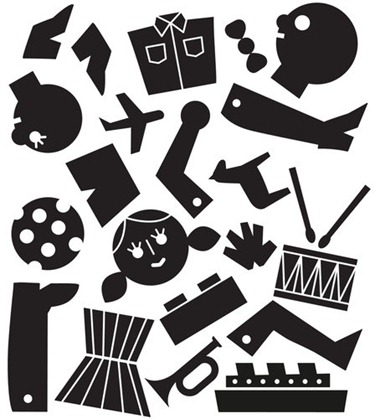 Should the World of Toys Be Gender-Free?
Some interesting facts from the article:
Hamley's (the "London version of F.A.O. Schwarz") recently got rid of the pink/girls and blue/boys sections in the store and replaced it with a red and white scheme that is organized by interest (i.e. soft toys, outdoor toys), not gender.  

Boys raised in 'equality for the sexes' homes are more likely to be nurturing to babies.

Girls with older brothers have better spatial awareness than boys or girls with older sisters.

Children who have opposite-sex friends in their early years have healthier and more stable romantic relationships as teenagers.
Happy reading and HAPPY FRIDAY!