I'm a firm believer that you wake up and decide whether or not it's going to be a good day.  And today, I woke up and thought, "Today is a great day."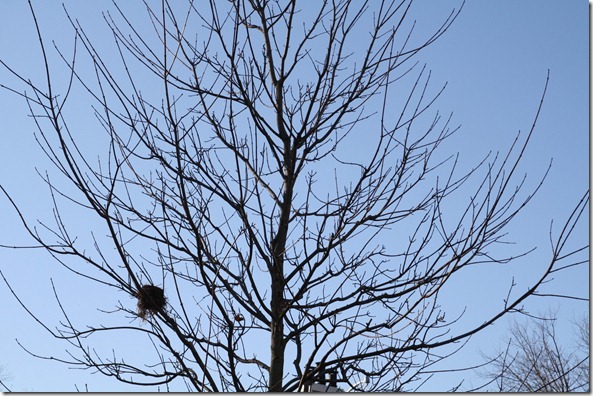 It's not about what happens to you, it's how you react, right? 
I'm reacting with this delicious and beautiful breakfast!  Want to have a happy day?  Make breakfast extra special.  It works.  'Sunday breakfasts' should be eaten all through the week!  It's worth getting up 10 minutes earlier.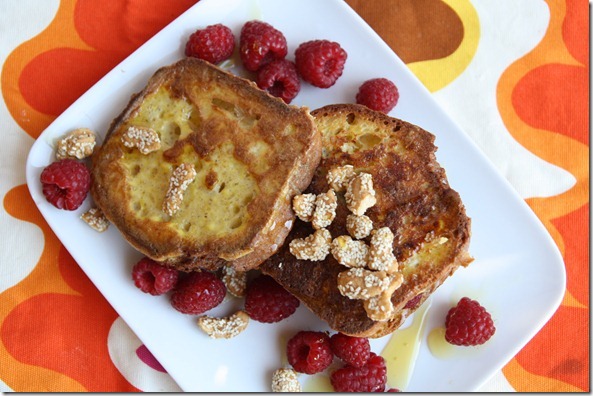 French toast, raspberries, sesame-covered cashews, and a little agave.  Perfect, perfect.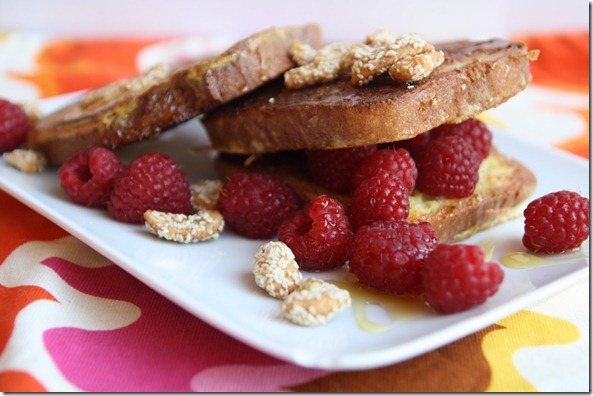 Name Your 5K Giveaway Winner!
So many awesome entries on the latest and greatest Name Your 5K Giveaway contest!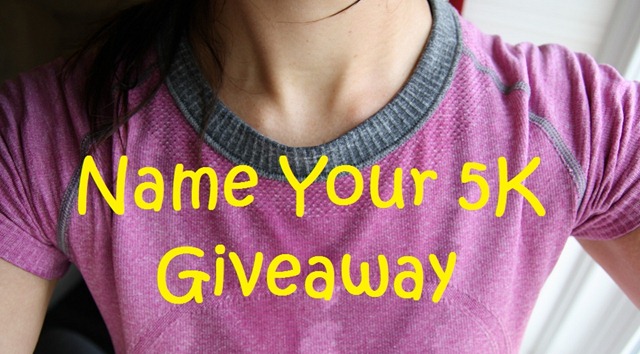 The winner… Sarah!  Congrats.

  All your wonderful healthy intentions motivated me to sign up for another 5K – this one is on New Year's Eve!  I'm pretty excited to tackle another race… I just hope it's not too cold! Brrr.