Our shopping trip was a success!  The end of season gifts for Girls on the Run were really stressing me out.  I always want to give the girls something special and sweet… but I was running out of time (end of season is this Thursday!).  Last year, I did personalized photo albums from Snapfish, which were a huge hit, but I neglected to take photographs throughout the season and didn't really have enough pictures to do an album.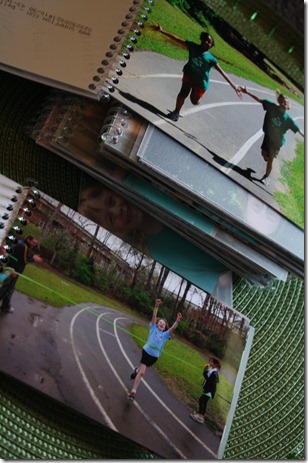 So I had to get creative this time around.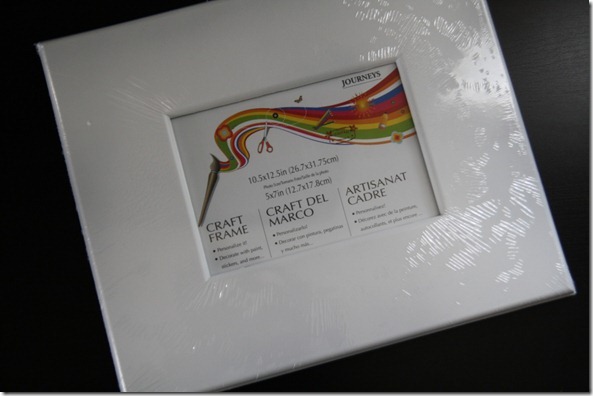 I do really love the idea of giving a photograph so the girls can remember their experience.  Online, I saw a few autograph photo frames that friends could sign.  I loved the concept but the price was too high – 15 gifts need to be $5 or less to make it affordable (GOTR gives you a stipend for gifts).  Luckily, I found these $3 craft frames at Michael's, and my plan is to insert a group picture into each one and use sticky letters to write GOTR at the top.  Then, the girls can sign each other's frames.
I also bought positive stickers to put around the edges.  Fun, huh?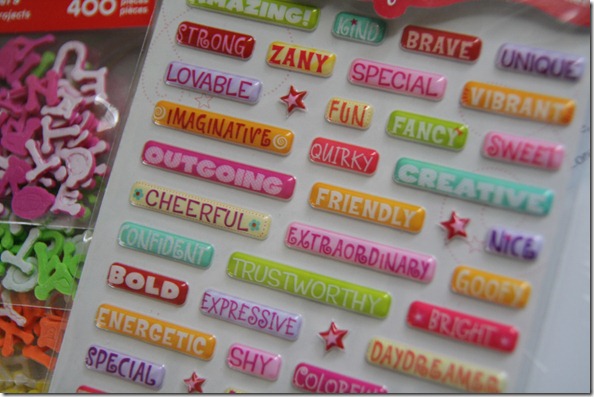 It makes me SO happy to know this errand is done!  Whew.  Just in the nick of time, too.
For shopping fuel, we went to my FAVORITE restaurant in all of Charlotte, Luna's Living Kitchen.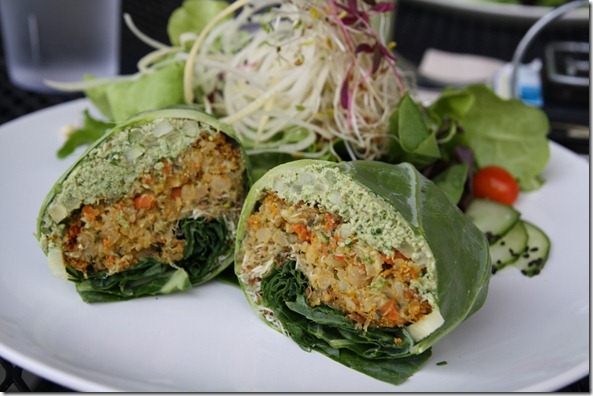 I got the veggie burger and salad.  I asked the waitress the secret to wrapping burgers in collard greens – the last time I tried the whole thing cracked open – and she said they shave down the stem with a vegetable peeler.  Now you know!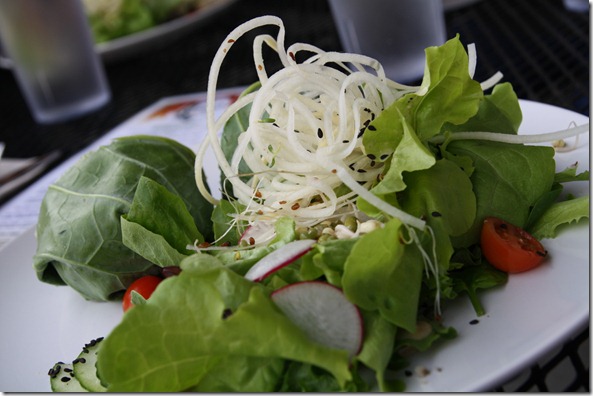 And the Husband and I split the Popeye Punch smoothie, which was a blend of spinach, pineapple, banana, mountain apple juice, and hemp protein.  
It was AMAZING.  Must recreate at home!
Thought of the Day:
"Gestures, in love, are incomparably more attractive, effective and valuable than words." – Francois Rabelais