Girls on the Run was really fun today – but then again, when is it not?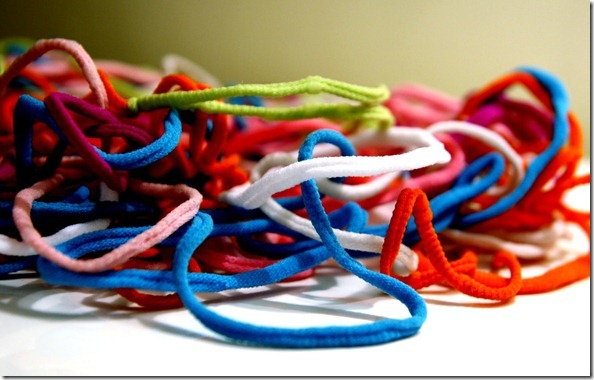 Coaching the girls (a group of 8 – 10 year olds) is always such an uplifting part of my week. I went into today's lesson feeling down and sad, but the moment I walked in and heard, "Coach Caitlin!" it all turned around.  Today's lesson included running a full 5K.  I was pretty impressed that many of them reached that goal and had 19 lap counters (the colorful bands above) on their wrists!  
The theme of today was identifying and fulfilling their values.  For the warm-up, I called out different values (like "You should always tell the truth," "I must get married one day," "If a friend tells me to do something, I do it, and I get hurt, it's my friend's fault," and "Making a lot of money is very important") and the girls would run to a specific side of the court, depending on whether they agreed or disagreed with the value (no wrong answers, of course).  Afterwards, we discussed the values – I had to use a 'talking stick' to keep them from screaming over each other!  I guess values are a fun thing to talk about, no matter what your age.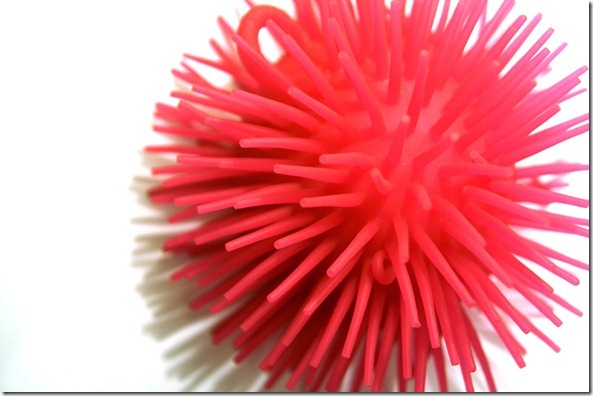 So – GOTR really made my day.  I love coaching and I know the girls get so much out of it, but I swear… sometimes, I think the girls give me just as much. 
Dinner was pretty random:  Hummus + veggie burger sammie, broccoli, sweet potato, and chilled beets.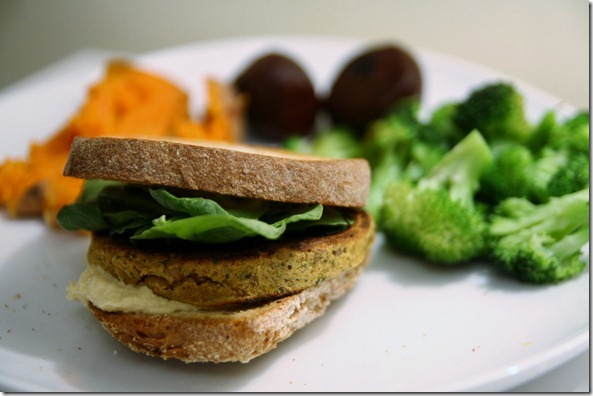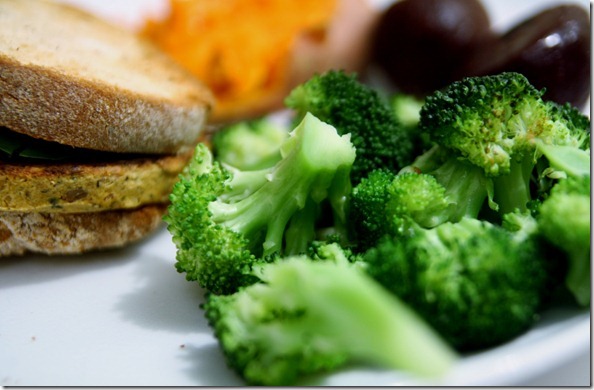 And honey roasted nuts for dessert. 
Now – if you'll excuse me, I must crawl into bed and escape to dreamland.  Did I really wake up in Pennsylvania today?  Seems like such a long day!