Check out my wonderful house guest!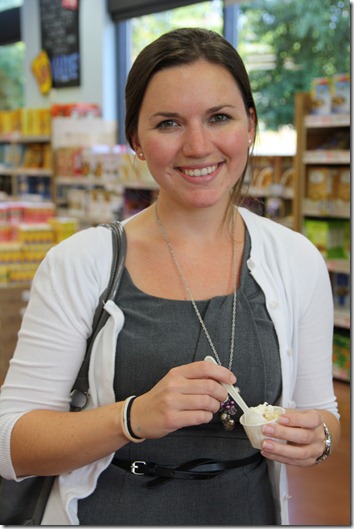 Megan is staying with me for a few nights.  And in exchange for a comfy bed, she decided to make me the most delicious dinner ever. 
Actually, this dinner is a simplified version of a dish from Veganomicon, an amazing cookbook that I absolutely LOVE and recommend.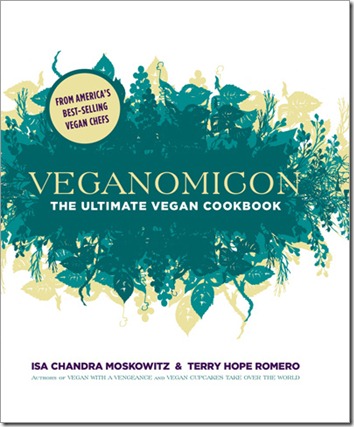 Megan posted the step-by-step instructions on her blog.  This quinoa dish is basically a healthy version of sweet-and-sour.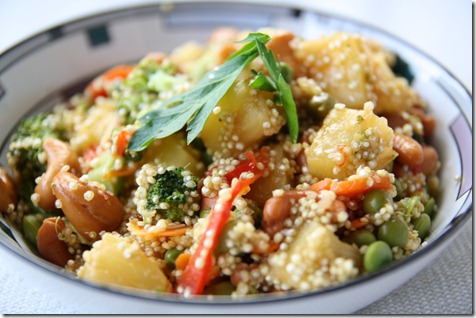 In the mix:
Quinoa (boiled in pineapple juice)
Pineapple chunks
Cashews
Broccoli
Edamame
Carrots
Red pepper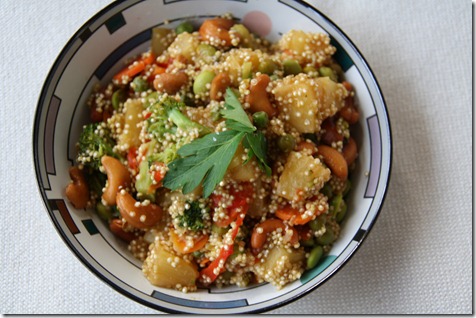 This was very, very good.  I think prepping the quinoa in the pineapple juice is key.  We made a huge double batch, and I suspect it will only get better the longer it sits in the fridge.  
And we actually ate dessert before dinner.  We went to Trade Joe's to buy ingredients and came across the taste-test bar, where they were serving up cookies and ice cream.  But alas – only ONE was left!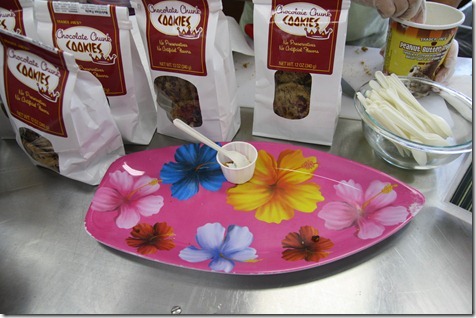 Whomp whomp.
Never fear – the sweet employee made us three more samples each.  Gotta love Trader Joe's.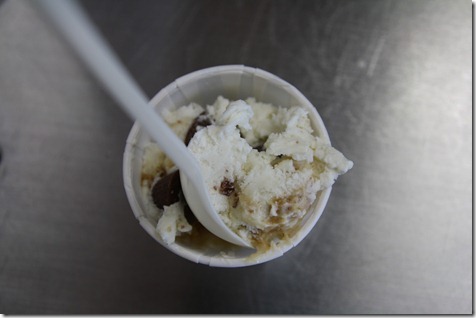 Time for some TV with my buddy.  And nail paintin'.  Grown-up sleepover!