Our vacation continues to be sunny, sandy, and wonderful.  BFF Sarah, her husband TK, the Husband, and I are having a blast.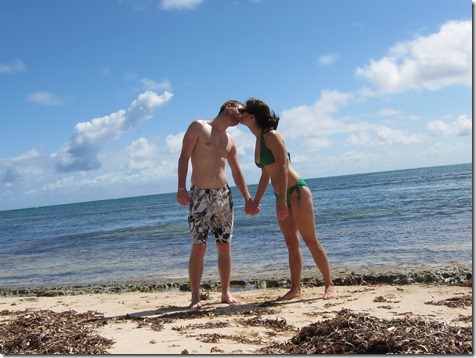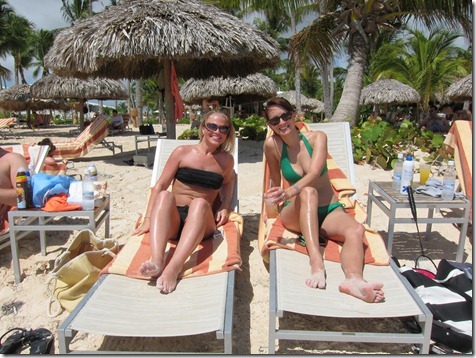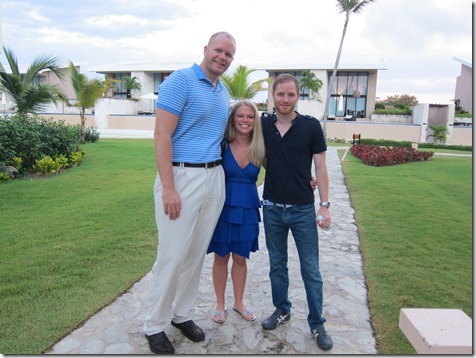 We're fallen into a happy routine of waking up around 7, grabbing food from the buffet (breakfast is, hands down, the best meal of the day), laying by the beach, taking afternoon naps, and partying the night away.  We've been taking long walks on the beach and playing lots of badminton, too!  A girl could get used to this.
This vacation has been EXACTLY what the four of us need.  It's great to just escape everyday life and relax.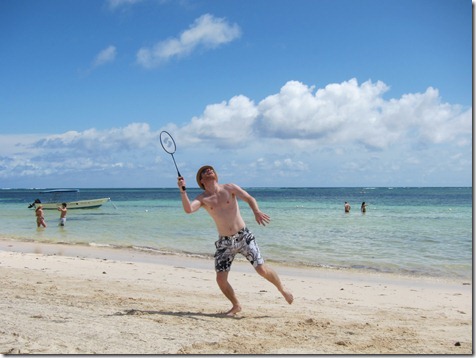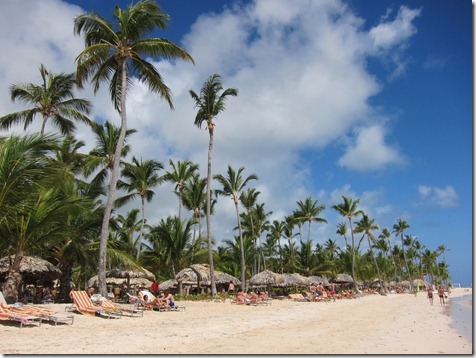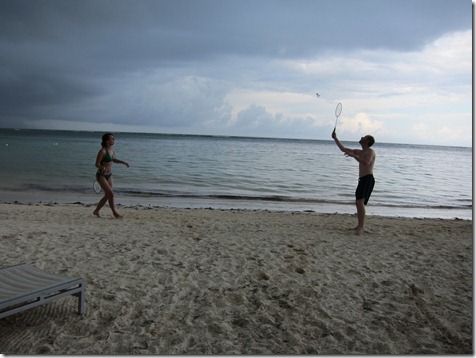 I've also made friends with Sandy, a little stray pup.  I want to take her back to America with me!  I named her Sandy because, well, she's sand-colored and lives on the beach.  Don't worry – the hotel guests feed her LOTS of sandwiches.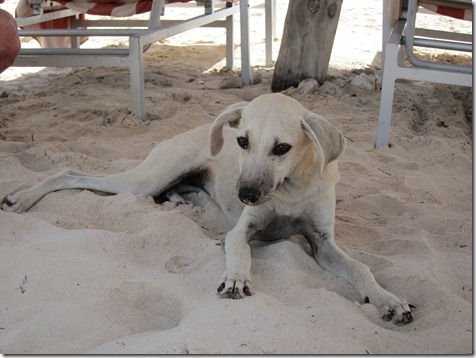 So… last night we went to a Japanese hibachi restaurant.  The chef was fun!  Actually, the service at this resort is awesome all-around.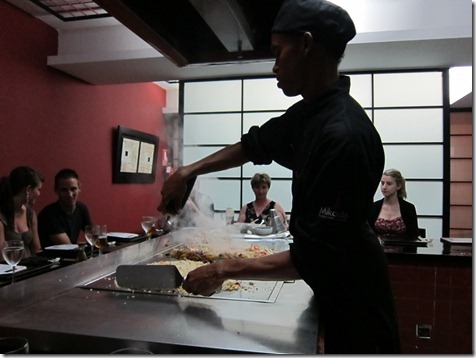 And this morning, we hit up my favorite buffet for some healthy eats after a night of drinkin' and dancin'.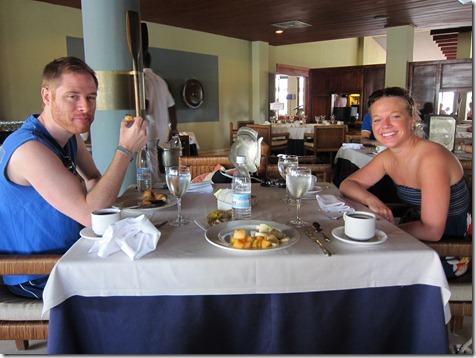 The game plan for the rest of the day is GOLF.  The Hus brought his clubs with him and is dying to try out a seaside course.  I plan to play caddy/cart driver. 
See you soon!