I was craving a tostada (basically a fried corn tortilla filled or topped with beans or meat), but my attempt at a healthier version didn't really work.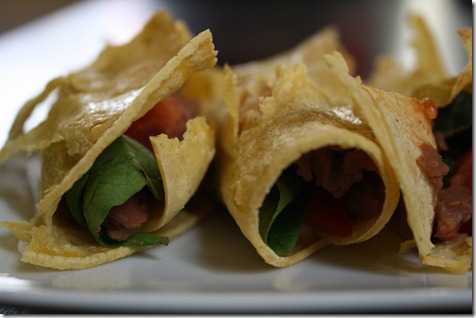 Don't get me wrong – it tasted amazing.  The tortillas just crumbled apart on me!
I love recipes with just four ingredients, don't you?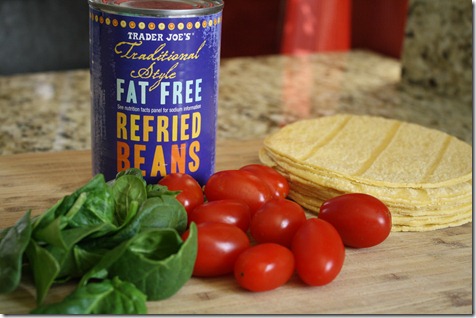 Each corn tortilla was filled with about two tablespoons of refried beans, some chopped tomatoes, and spinach.   I rolled each one up tightly and put them side-by-side in a casserole dish for baking.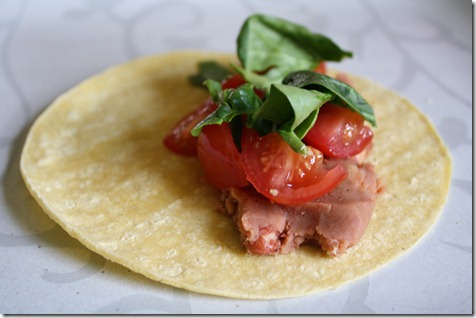 After 10 minutes in the oven at 350, I was sad to see that my tortillas had torn during baking.  They don't look so pretty, but they tasted good!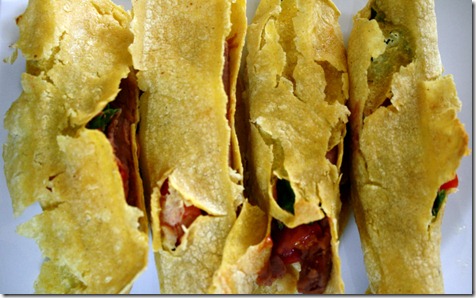 Any solutions to this problem?  I sprayed the tortillas with olive oil before baking; that might've been the cause of the tearing.
A PSA from Healthy Tipping Point
As I have mentioned before, I volunteered as a Sexual Assault Peer Counselor for four years in college.  Yesterday, I was thinking about something that I learned during my training and wanted to share it with you all!
Did you know that break-ins, robberies, and sexual assaults surge during periods of warm weather?  That's because everyone leaves their windows open to enjoy the nice weather.  And criminals love the easy access.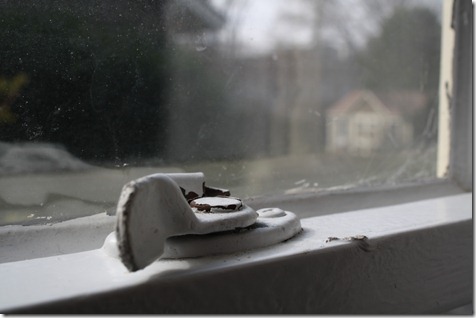 It was so lovely out yesterday that I had every window in my apartment wide open.  I was sitting on the porch when I realized that someone could easily enter my bedroom from the backyard… and I would be none the wiser because I was up at the front of the house!  I closed all the windows except the ones in my living room (which is in the front of the house where I was sitting).
Just a loving reminder from Healthy Tipping Point to be careful this spring!  Keep your windows closed when you're out of that room, out of the house, or asleep.