I wore my Vibrams to Girls on the Run yesterday – the shoes were a total hit.  They decided it looked like I had gorilla feet.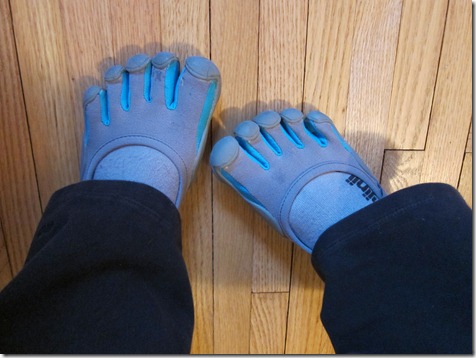 Plus, I get to run/walk about a mile with the girls so it's a great way to break them in!  I'm still not used to running very far in them at all.
Oh, and I wanted to tell you guys about the fun activity we did!  Each time the girls ran by this poster board, they wrote down an activity or thing that made them feel happy and positive.  Most girls ran 1 mile, but one ran 2, so they wrote down 6 – 12 positive things each.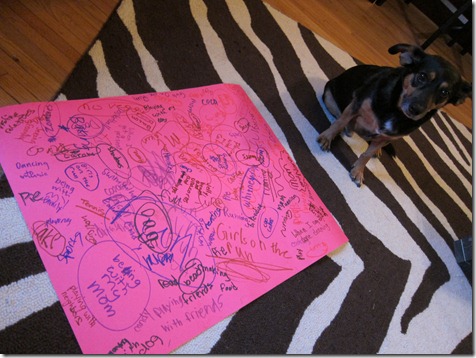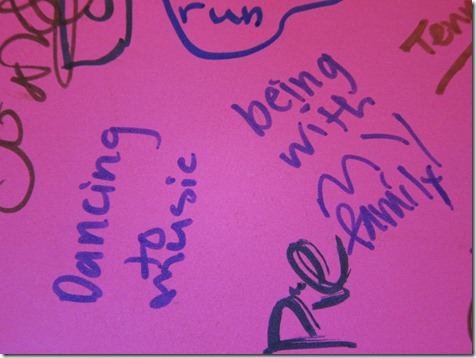 Pie and cupcakes were popular!  🙂
Dinner was this amazing white bean and basil hummus toast with a carrots, tomato, and balsamic dressing (I'm in love with this brand).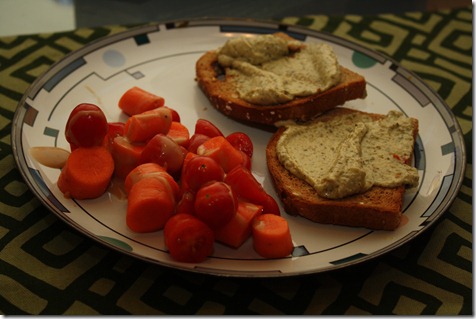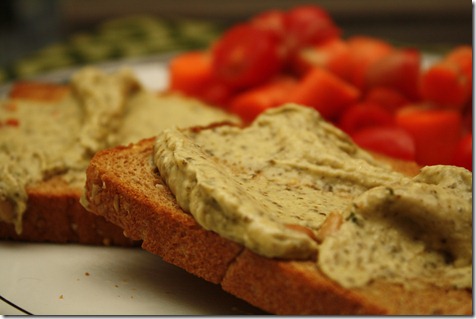 So, Nicole and I went shopping this evening (I bought a bath mat and other random items), and I grabbed these iced lemon cookies at Trader Joe's.  They were SO delicious with English breakfast tea.  I had a couple handfuls of cookies… I just love citrusy shortbread cookies.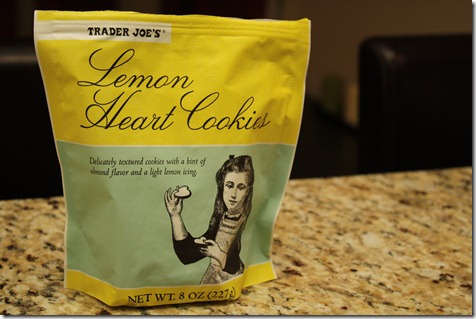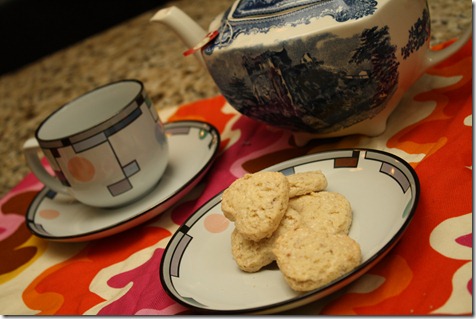 Does anyone have a great scone recipe?  I would love to make some this weekend!