First things thing:  I have to make Evan's Snickerdoodle Dessert Hummus ASAP.
Secondly, today I locked myself up at the coffee shop and got a ton of work done!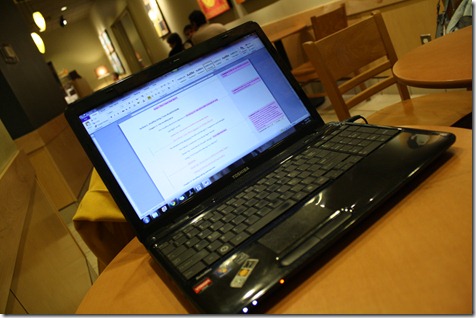 The first draft of the next Operation Beautiful book is officially… 85% done.  :)  I'll take it.  21 days to go!
I also ran 4.0 miles this morning (I had some pain but it's gone away) and ate two hummus sammies and a tangelo: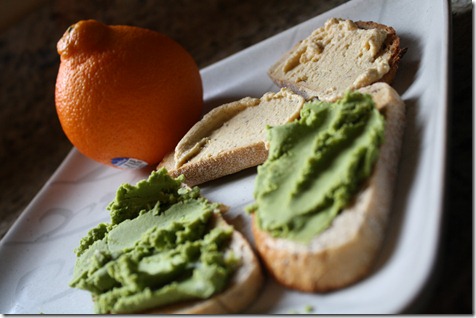 Two lattes and some crumb cake: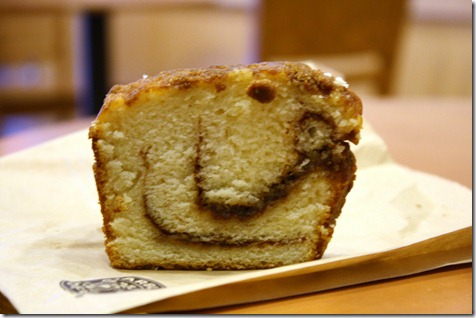 Oh, and guess what?  I walked around in the Vibrams today!  I probably walked 0.75 miles in them.  I started off with a 1.0 mile run that was a little too intense and readers recommended I start off with just walking. 
I wore my special Injinji socks with my Vibrams for the first time, and they were so comfy!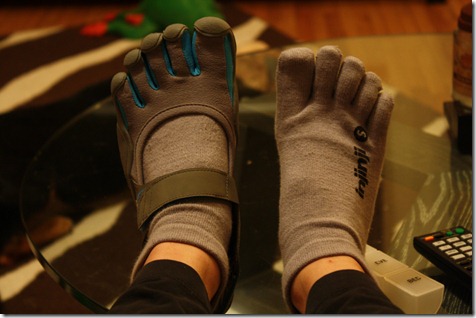 Dinner was fast and easy.  I was considering caving in and getting take-out but talked myself into this easy dinner.  Prep time: 7 minutes or so.  Cook-time: 20.  I can live with that!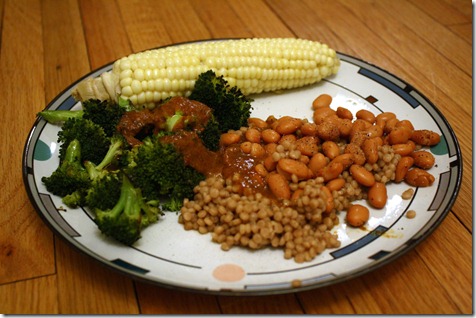 Fill small pot with water, pour in Israeli cous cous and turn on high.  Fill other big pot with water and turn on high.  Shuck two pieces of corn and drop in.  Turn oven to 425, grab head of broccoli, chop, rinse, and drizzle with olive oil.  Put in casserole dish and pop in the oven.  Wait twenty minutes.  Plate everything and top with rinsed pinto beans and a coconut curry sauce (from the jar).  Tada!  
Now I'm eating chocolate and a PB toast…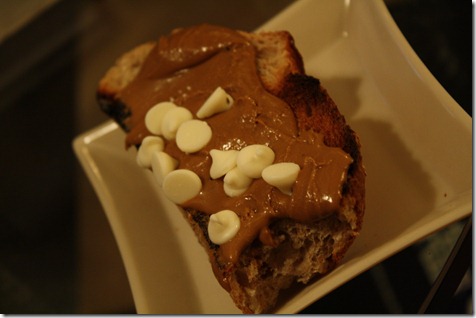 Plus, we're watching that new MTV show Skins.  Apparently, I have a thing for scandalous MTV programming lately.  😉