Did you know today is National Eat Outside Day?  I'm a huge fan out eating outside… or just not in front of my TV or my computer. 🙂
We celebrated by eating lunch on the patio.  It was HOT.
Lunch was a yummy summer salad featuring one of my favorite things:  breaded eggplant!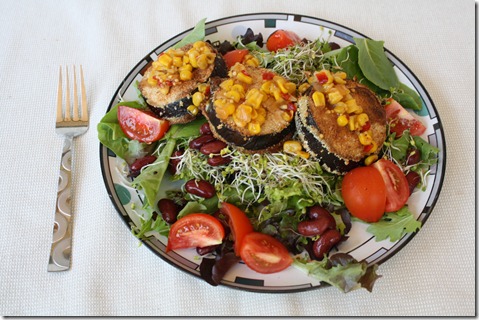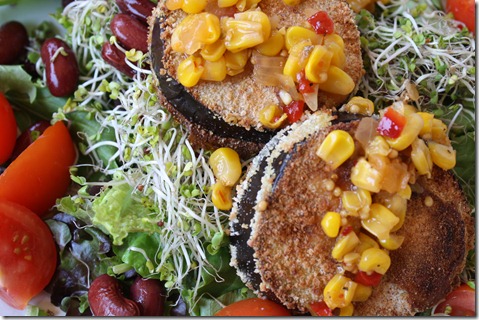 Eggplant is one of those things can be made into a healthy dish or a not-so-healthy dish (but oh-so-delicious – I'm looking at you, eggplant parmesan).  I love roasting it in the oven with a little egg wash and bread crumbs.
To get started, you need a firm, dark purple eggplant and two eggs: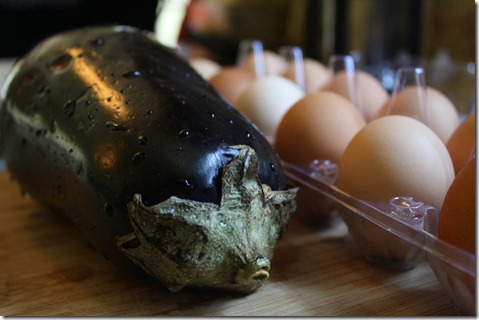 Slice the eggplant into one-inch thick circles.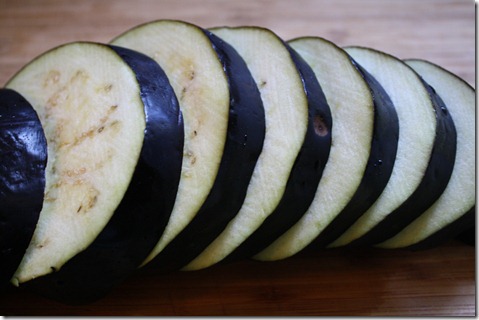 In a shallow dish, beat the eggs.  In another dish, spread out some bread crumbs.  I used this organic kind from Trader Joe's: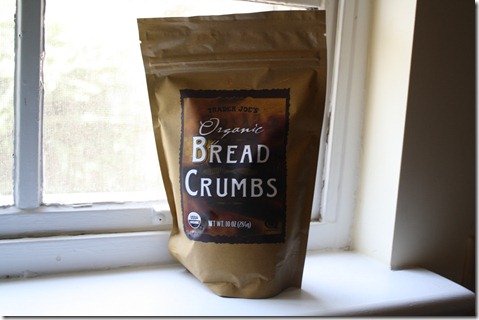 Salt the eggplant slices, dip into the egg mix, and then dip into the bread crumbs on both sides.  Place on a greased cookie sheet.   Once I've finished dipping the slices, I like to pour the remaining egg mix over the slices and then top with some extra breading.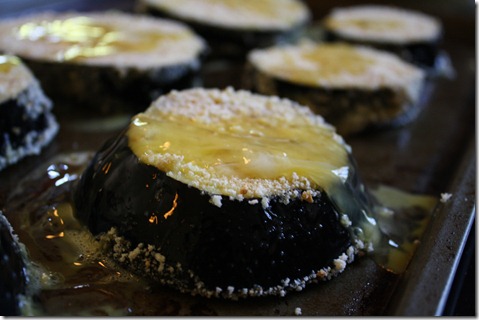 Mmm.
Bake at 375 for twenty minutes, and then broil for another minute or two to brown them up quickly.
Meanwhile, prepare your salad base (we're making healthy eggplant, remember?).  I mixed some greens, tomatoes, broccoli sprouts, and rinsed kidney beans together.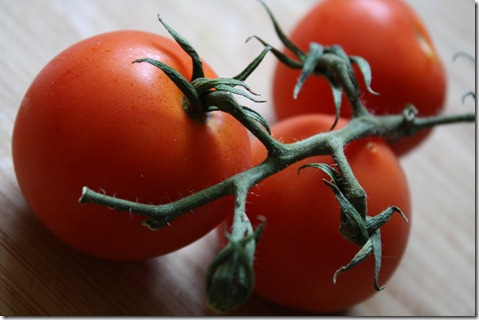 Put it all together and top with some sort of salsa or relish.  I used corn and chili salsa.  It was perfect!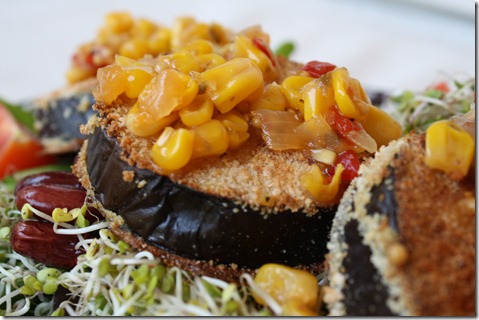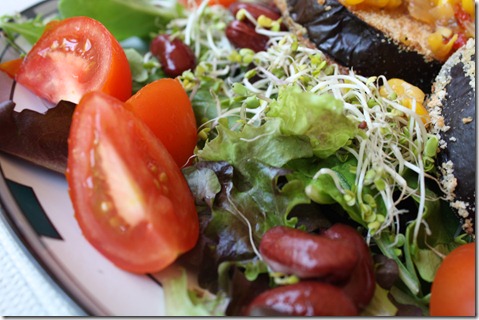 It was one of those lovely, voluminous lunches that left me feeling full and satisfied but not stuffed. 
Back to work I go!  How's your day going?