The Husband and I set out on a mystery road trip – all will be revealed tomorrow at lunch, I promise!  🙂
Car food: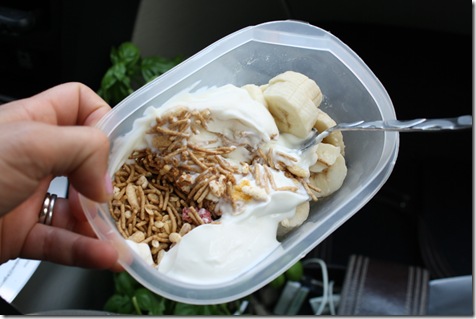 Cereal, yogurt, and a sliced banana.
I even brought  my basil plant on this trip.  I bought a second one after the first one died a few weeks ago, and I am NOT letting this one go to waste!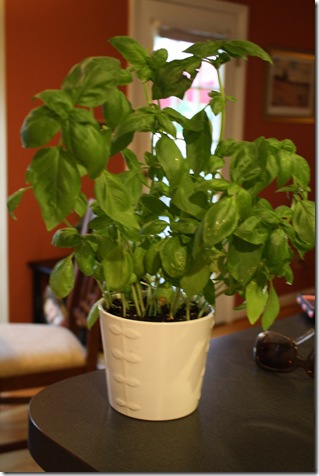 Dinner was prepared by my mysterious hostess (alright, not sure why I'm being so coy – we're staying at my mom's house tonight!):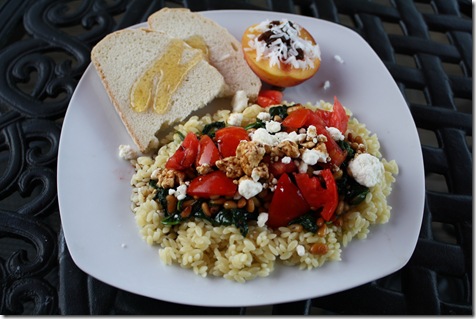 Mom made a lovely spinach, pine nuts, and orzo bake: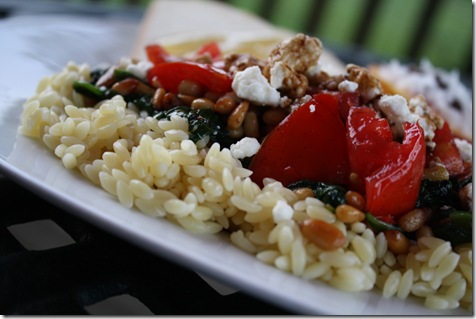 In the mix:
Orzo
Wilted spinach
Pine nuts (cooked in olive oil)
Basil
Tomato
Feta cheese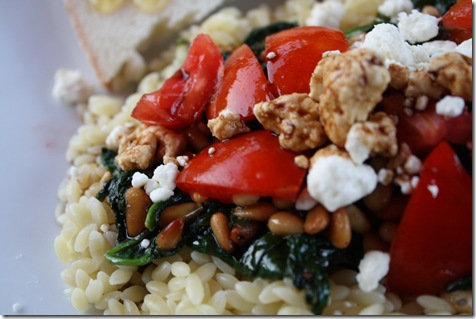 On the side was a half a peach with raisins and coconut and some fluffy white bread with honey.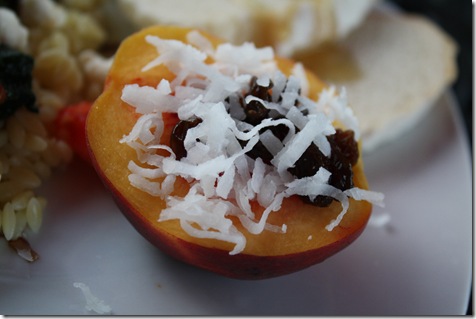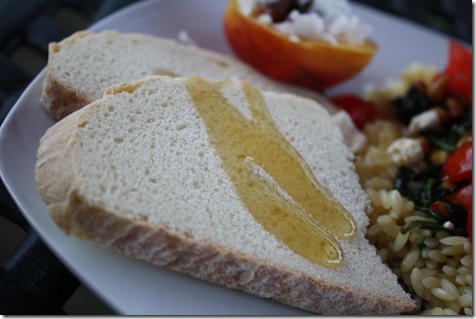 Gonna spend time with mom!  🙂
Have a great night!