How is it already 2:30?!  Where is my day going?  🙂
Felt a rumbling in my tummy and was totally surprised when I looked at the clock!  No wonder I was hungry.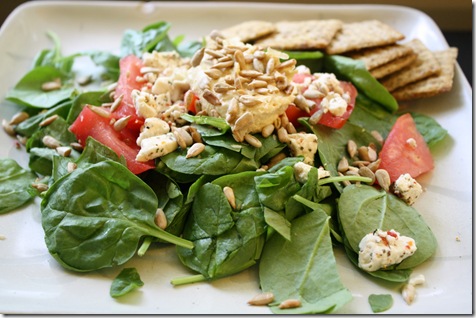 I'm really into salads this summer.  They just seem so fresh and lovely.  And if you pair them with the right toppings and sides, they can be quite filling.
With pepper Triscuits: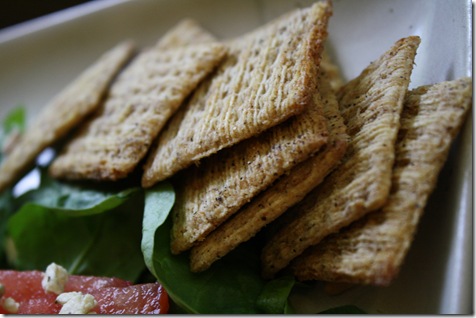 And hummus, Athenos feta, tomatoes, and sunflower seeds: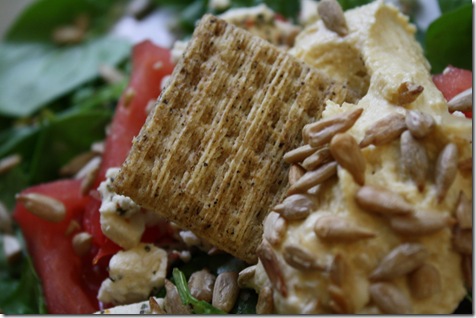 Joining the Fray
It's official… Husband has broken down and joined the social media fray.  He's on Twitter and started a blog about launching his own acupuncture practice.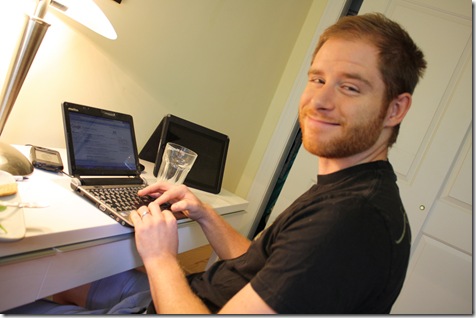 "What the hell is Twitter???!! And why am I limited to 140 characters?!"
Some questions for ya'll:
When did you join Facebook (I joined in 2004)?
When did you sign up for Twitter (I joined in the last year)?
When did you start a blog (I started mine in June 2008)?
What's your favorite social media site?  (Mine is Twitter!  I love twittering.)