After a long travel day, I've arrived in Philadelphia to spend the weekend with my college friends!  Girlfriend getaway, whaaaaat!
In the airport, I drank half of this Odwalla bev before realizing the third ingredient was mango puree (which I'm allergic to).  So far, no ill effects – but I've really got to get better at reading ingredient lists! 🙁
So I ate an 18 Rabbits bar instead – I love these things.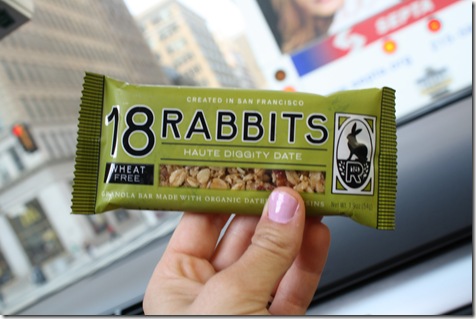 Now, BFF Lauren is a baller (slash shot caller) and is being transferred to Singapore for THREE LONG YEARS to rule the (financial) world.  It's sad but also very exciting for her, and I hope I get to visit her in Asia!  This weekend is our last hurrah with our other girlfriends.  We have quite the wild weekend planned.
Including… a swanky hotel in Center City.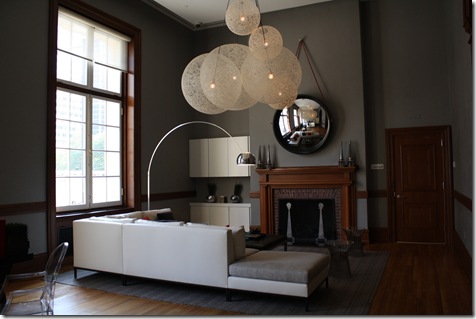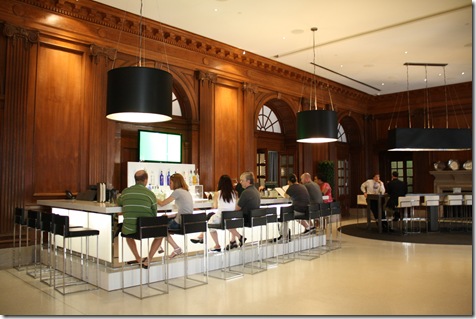 Love this pic of Lauren!  Pretty much explains her entire personality – jumping like a little kid [in her work clothes] in a swanky hotel. 🙂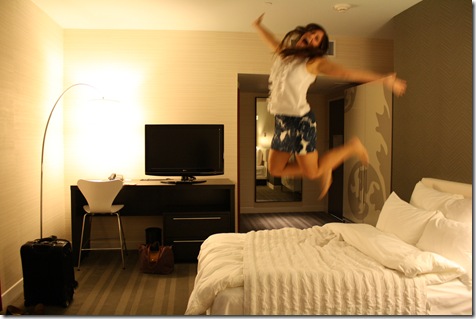 Lauren and I waited a bit for her boyfriend, Randy, and our friends to show, so we sat in the lobby and drank coffee and soda water.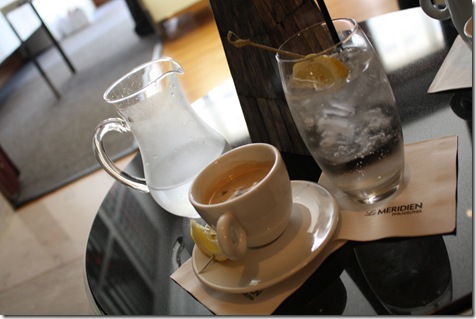 And then everyone else arrived and we popped the bubbly!
"To Singapore!!!"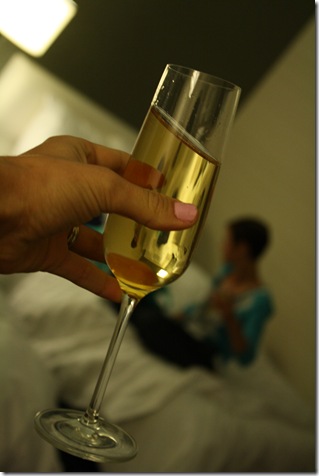 In other news…
Other BFF Sarah's mom Mary Jo, cousin Kim, and Kim's friend ran a doggie dash 5K!  Isn't that cute?  I want to do one with James (not Maggie, her legs are too short)!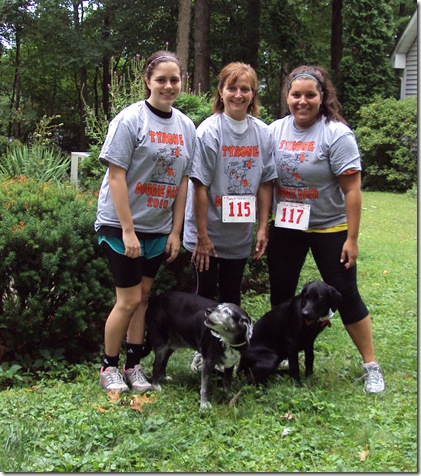 Annnnd the Husband's marketing plan for his clinic is official in place.  Funny to see his face on recycling bins (strategically placed in front of a farmer's market)!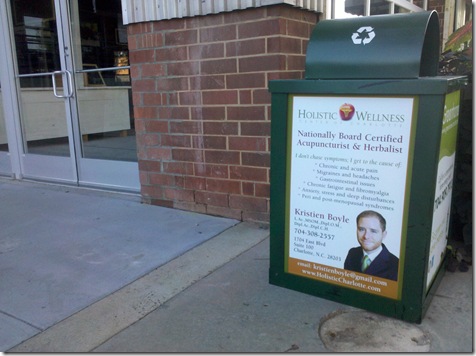 We're going to run this town tonight!
Have a great Friday.  🙂 🙂 🙂