I got this dinner from a 7-11 gas station?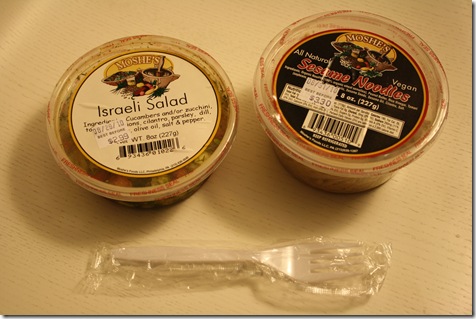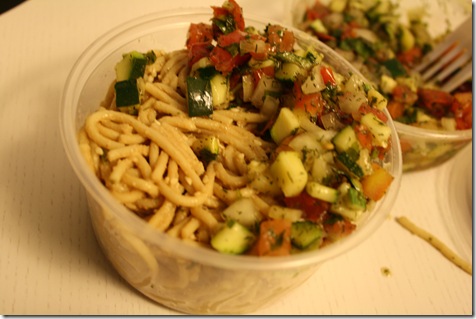 I can't believe it either!  That's organic noodles!  And check out those short ingredient lists.  I found them next to the organic tofu sandwiches – I kid you not!  In a gas station!
What's your go-to healthy convenience food?  I also head for the bananas and Clif bars.  Can't go wrong!