Today I flew from Chicago to Orlando…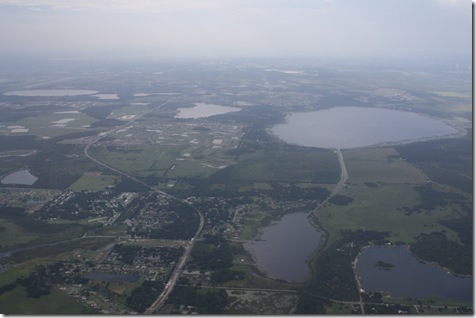 And then Orlando to Charlotte.  I feel like I went all over this side of the country!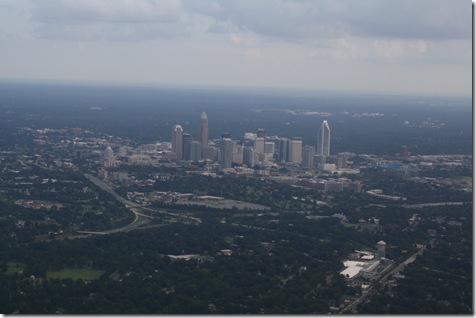 Truthfully, my travels weren't so bad.  I can't really complain about a business class upgrade + WIFI in the air.  It was basically a normal working day for me, just with pretty scenery.  :)  I think I'm getting over my intense fear of the window seat, too.
In-flight snacks included another AllieBar (yes, two in a day… I was running low on cash and acceptable snacks).  I asked Allie to share the recipe but apparently it's top secret.  I don't blame her – it's that good! She should sell these puppies!
And a Naked Banana-Strawberry juice.
Hubby picked me up from the airport, and I realized how much we had missed each other.  We aren't one of those must-talk-all-the-time couples (for various reasons – busy schedules and neither of us are big phone people), but it was SO nice to see his smiling face at baggage claim.  Yay, love!
And he took me out to dinner to a new (for us) spot called 300 East.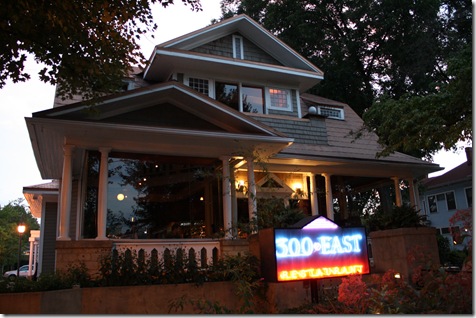 I love it when old homes are converted into restaurants or offices!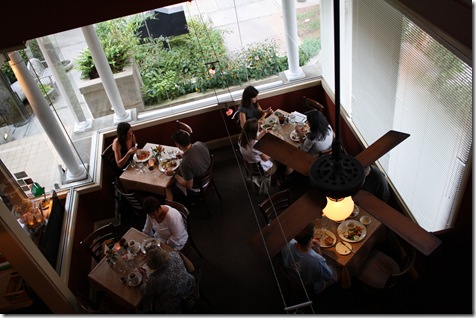 We split the hummus appetizer: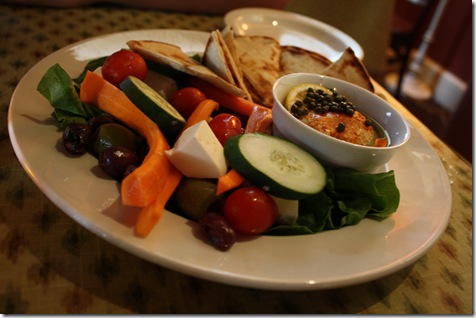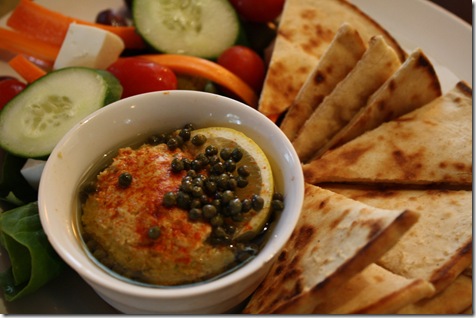 And I ordered the house salad + a cold chickpea and feta salad: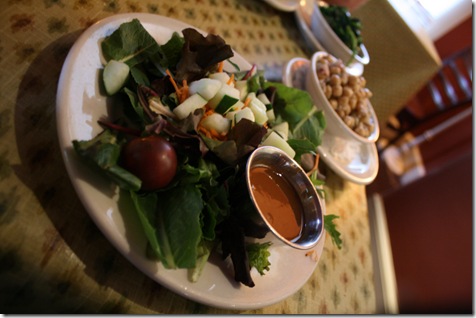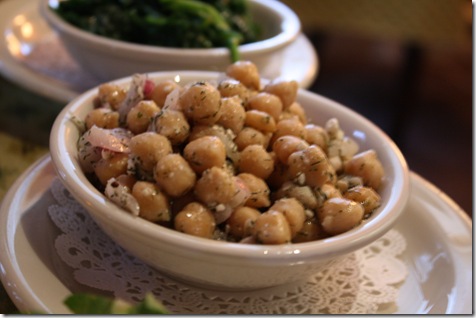 It was great.  I want to try to replicate the chickpea salad at home – there was some dill, lemon, olive oil, and silvers of red onion mixed in.
In other news…
It appears that my in-laws have sold their home in Florida!  They found out this weekend that a contract will probably go through on their own home – after being on the market since November – and drove up to Charlotte this weekend to pick out a NEW home (can you imagine picking out a home to BUY in a weekend!?!).  I am so excited that our family is moving closer!  Keep your fingers crossed that BOTH deals go through – in this market, it's anyone's game.