I am so content I could cry.
Tonight, the Husband and I walked two blocks to a corner shop to buy a bottle of wine, walked home, cooked dinner, and sat outside on our patio with the dogs while we ate.  We watched people walk by on the sidewalk and stared across the street at our dream home.  It was The Perfect Charlotte Summer Evening, and for the first time in this new city, I felt calm, peaceful, and relaxed.
Something deep in my heart tells me that moving to Charlotte was one of the best decisions we've made as a couple.  It feels like our Forever Home.  It's just this feeling deep in my gut.
Cheers!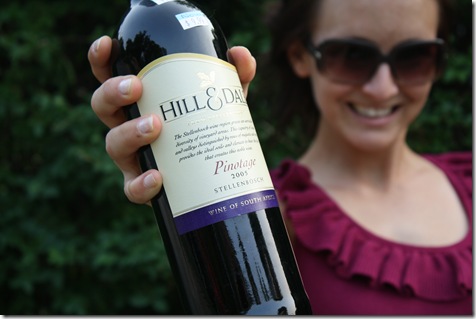 Ever tried Pinotage before?  Me neither!  It's a cross between a Pinot Noir and Cinsaut and this bottle came from South Africa.    Apparently, it pairs well with spicy curries, eggplant, dark leafy greens, and BBQ.   BRING IT ON.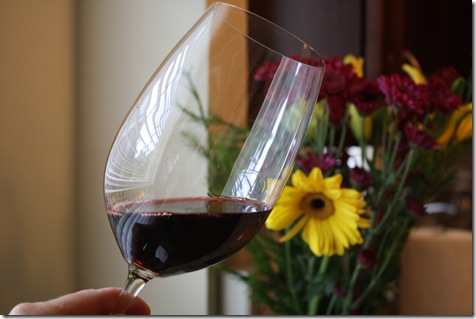 I had about 2.5 glasses (well, a "glass" is what I poured above).  It went down really well! 
Perhaps it tasted so good because we paired it with a spicy dinner?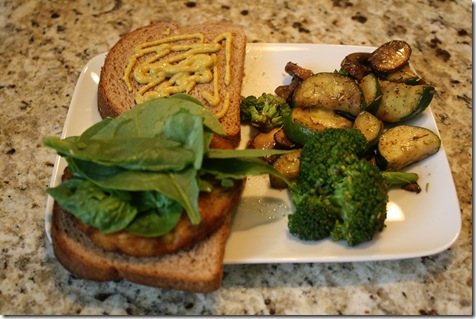 We had the vegetarian masala burgers from TJ's.  LOVED.  Not a lot of protein (2 grams) as you would typically expect for a burger, but it packed a ton of flavor.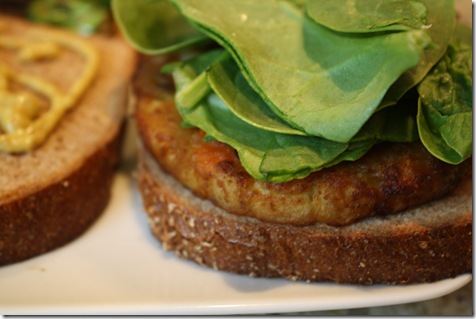 The side dish was stir-fried mushrooms, broccoli, and zucchini, which the Hus flavored with curry and basil.  It worked!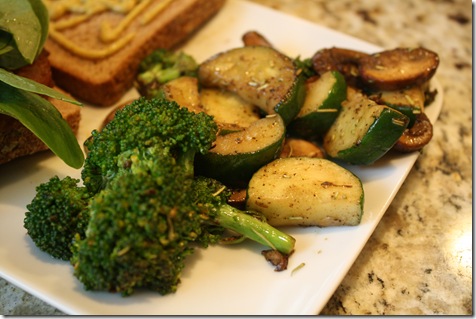 I'll drink to that!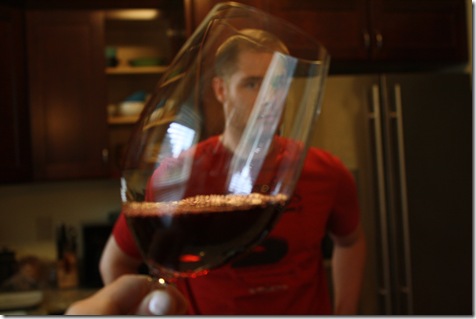 Whoops – almost forgot to blog my snack! I had oatmeal, yogurt, blueberries, and a banana.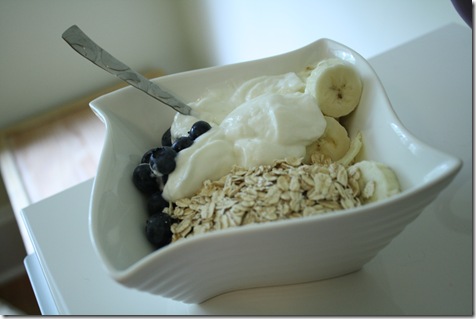 I have one more IKEA chair to put together, and then it's time for me to go to bed.  I have stayed up too late recently, and I'm dead tired.  But content.  :)  And that's what matters.