Things are FINALLY coming off my To Do List.  For three days straight, it seemed like it GREW daily, but now it's shrinking.  It feels good.
And I had a fun play date planned for this evening!  I met up with a reader named Anne for frozen yogurt.  Isn't it fun when you have something positive to look forward to at the end of the day?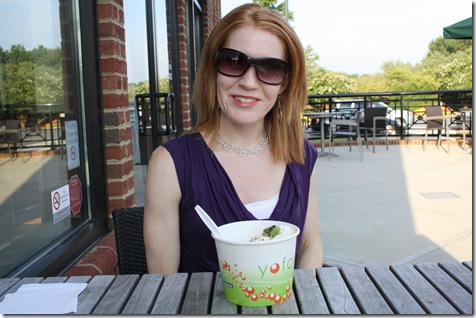 She was fun.  🙂
So, I realized around 3PM that I had not eaten a single vegetable today.  It happens!  I thought about making up some vegetable quota by blending up a Green Monster, but Greek yogurt seemed so appealing (and I also needed some protein).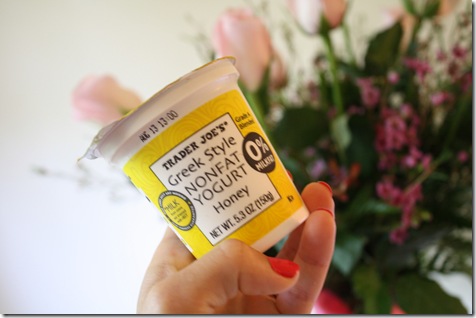 And for dinner, I squeezed in some vegetables: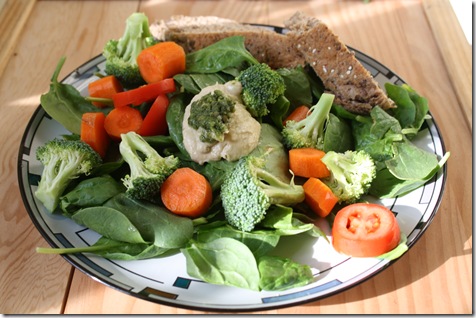 A spinach salad with carrots, broccoli, and tomato. With cilantro and jalapeño hummus on top!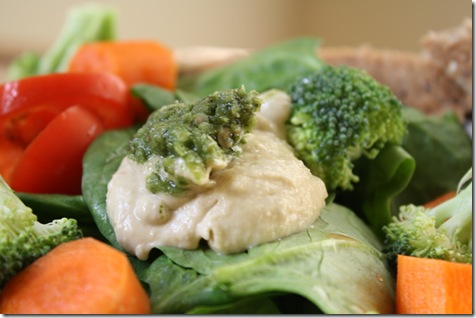 Plus, a slice of Dakota.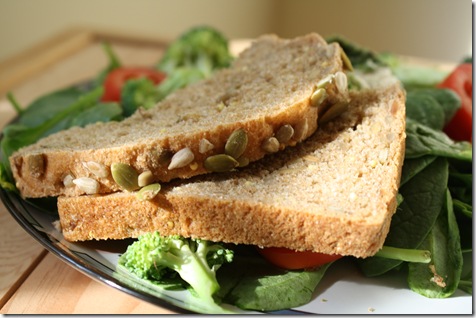 And dessert, of course, was frozen yogurt.  Which fulfilled my chocolate quota for the day.  Yum.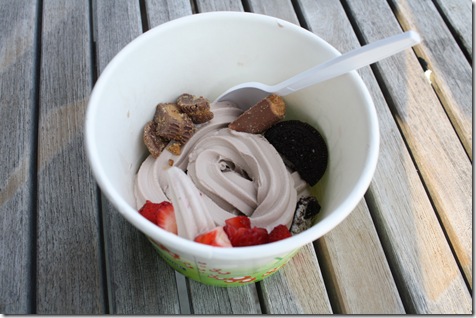 Yoforia is going to be a problem, me thinks.  It's $$$!
When choosing meals and snacks, do you think about what nutrients or food groups you might be "missing" from your earlier eats?  What food groups do you tend to gravitate to?  I love those carbs – especially granola and bread!  Then I tend to go for fruit.