I grabbed Kath for a morning stroll.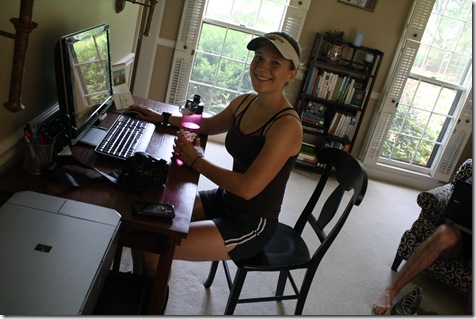 I really wanted to move my legs before we get into the car to drive 7 hours back to Florida!  But I wasn't in the mood to RUN, so Kath agreed to walk with me.
We did 45 minutes at a fast clip around her neighborhood.  At least I got some blood flow to my glams!
Pre-workout smoothie: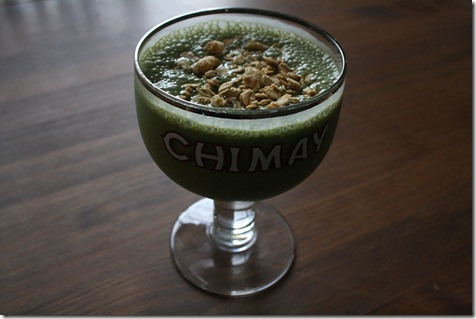 Kath and I split the following mix:
Big handful kale
1.5 frozen bananas
2 cups coconut milk
1 scoop Vega Vanilla Chai
1 tbsp Scharffen Berger chocolate powder
Granola to top it off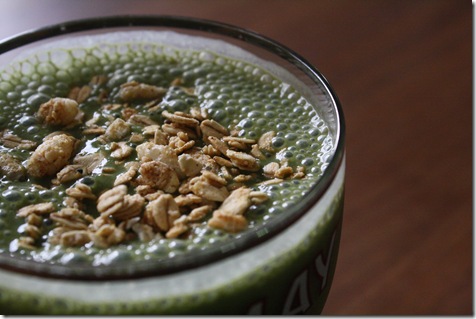 And afterwards, some of that delicious cinnamon bread with buttah: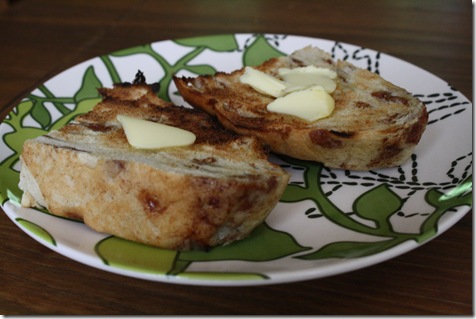 Delicious.
Time to hit the road, Jack!