I feel sick.  My throat is all sore! I thought it was just from motivating the racers at Sunday's half ironman, but now I fear I'm getting sick-sick.
I'm drinking a powdered Vitamin C hot tea and relaxing on the couch.  I cannot get sick before my 100-mile bike race on Sunday!
Apple a day keeps the doctor away?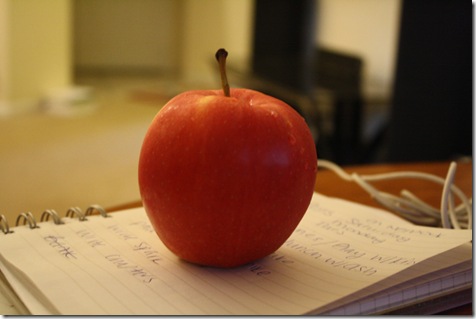 Dinner was a new favorite:  Biscuit Casserole.  I really love this recipe.  Such healthy comfort food!
I subbed out the cannellini beans for dark red kidney beans.  It was a nice change, but I like the cannellini beans more.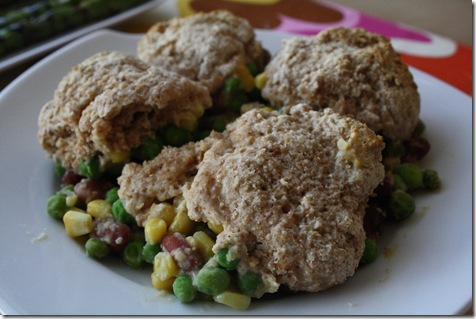 Plus, grilled asparagus (I use a George Foreman) and balsamic reduction.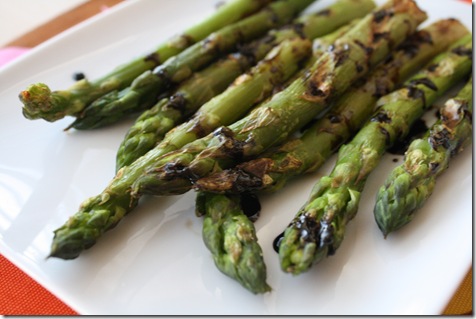 Maybe I'll snack on some Cheerios for dessert.
Fun announcements:
Jenna is raffling off a $4,999 road bike – check here for details!
Ambre is walking year's 60-mile Susan G Komen 3-Day for the Cure. Please help her fundraising efforts by entering her team's $500 Visa gift card raffle.  To enter, buy one ticket for $2.50 or get five tickets for a $10 donation.  This raffle will end on May 29th – check here for details!
Off to nurse myself back to optimal health by the morning (hopefully).