Whoa, it is already 10:20?  I got sucked into a work vortex, and before I knew it, the day had gotten away from me!
Banana pancakes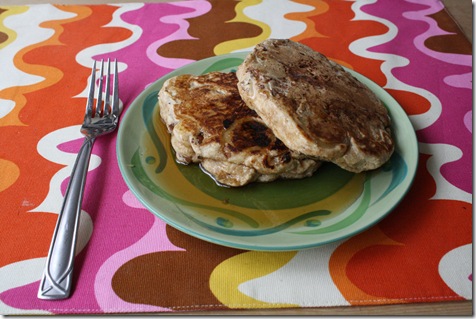 I normally make lots of tiny pancakes, but today I thought two big, ooey-gooey pancakes would work the best.
Whenever I make pancakes for myself, I split the batter in half and also make waffles to freeze.  It makes for a quick future breakfast meal (for me or the Hus!).
Behold, banana pecan pancakes: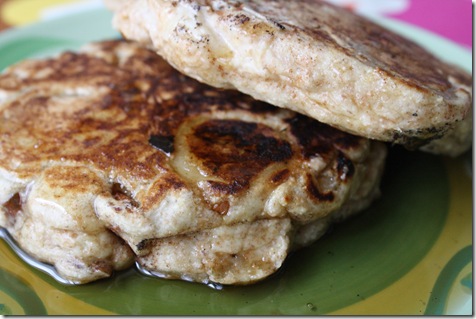 There's a whole banana in there!  Hot, melty banana in every bite.
On a side note, guess what 1990's jam I cannot stop listening to?
This song was huge – HUGE – in Miami in the early 1990's.  Everything I needed to know about love, I learned from Jon Secada.
What love songs really stick out from your childhood/early teenager years?  You know, the ones you listened to as you cried into a pillow over your middle school love?