Hello from Houston, Texas!  I have an hour layover, and I'm very excited to see some complimentary Wi-Fi.  Yeeeehaw, Texas!
I always feel like I've entered a strange time warp whenever I travel across the country.  It's weird to lose or gain three hours!
My day started at 5:45 AM California time when I woke up with a start.  I was having strange dreams about being stuck on a bicycle (oh, the irony) and couldn't fall back asleep.  Jenna knocked on my bedroom door a little later, and then we took off for the airport.
On the way, I grabbed a Starbucks breakfast of Perfect Oatmeal and a Skim Vanilla Latte: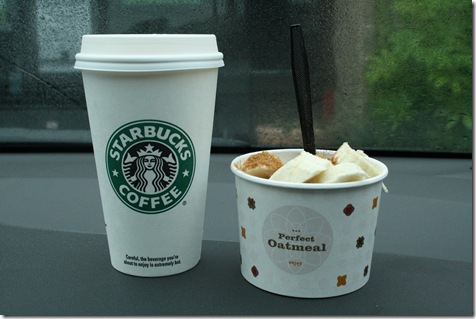 I pumped up the Starbucks oatmeal by adding a sliced banana, brown sugar, and cinnamon.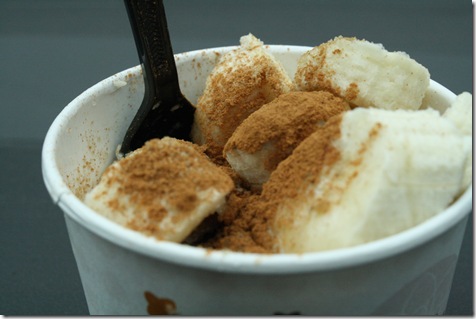 On my first flight, I read a wonderful book that Jenna loaned me called Sarah's Key by Tatiana De Rosnay:
Sarah's Key tells the story of two women – Sarah, a French Jew who is deported to a concentration camp during WWII, and Julia, a 45 year-old woman living in the present day who uncovers Sarah's story.  It was very moving, and I felt the tears prick behind my eyeballs multiple times.  Too bad I was sitting in the center seat and could barely hid my tears from the fellow passengers!
While reading, I snacked on a strawberry breakfast bar: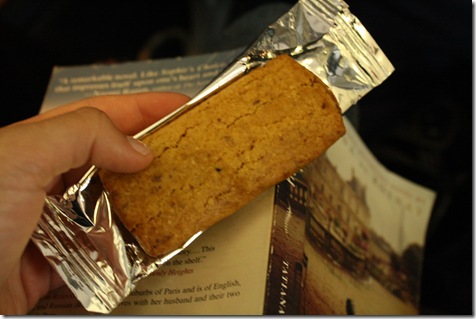 And a little while later, I had lunch.
The key to eating healthy in the air is to PLAN AHEAD.  It's hard to pack healthy meals when you're coming back to your home (since you don't have your kitchen), so I always scout the airport before getting on the plane to find the healthiest meal.  I often buy 'parts' of my meal from multiple restaurants to make the most complete meal possible.
Lunch was a vegetable orzo pasta salad, which I ate 2/3 of: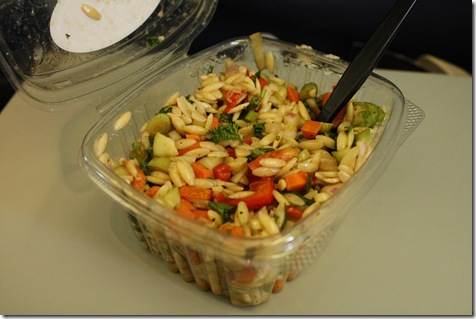 And a BIG garden salad.   I picked at this salad for more than 15 minutes and still didn't finish it.  I felt like a rabbit gnawing on a yummy vegetable garden!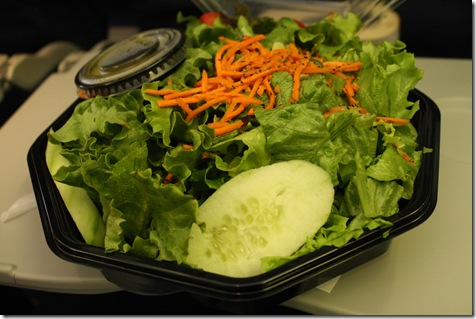 I also had two small packets of peanuts.
Now that I'm on my layover, I'm about to hunt through the terminal and find a healthy dinner to eat on my next flight.
My seconds include an Italian place, Subway, and a Chinese joint.  I really would love a veggie burger or some tofu, but I think that's pretty far-fetched to hope for! 
Do you pack meals for airplanes?  What do you pack?  Or do you buy food once you get the airport?  What's your go-to airport meal?