So fun to hear about your race experiences!  :)  I really believe racing is a great way to find out what you're really made of and how much you're capable of achieving.  All the links were so inspiring!
Lunch was one of my favorite recipes.  My Baked Polenta Pie tastes so creamy and cheesy, but it's actually vegan.  Brought my iPhone into the kitchen so I could follow the recipe!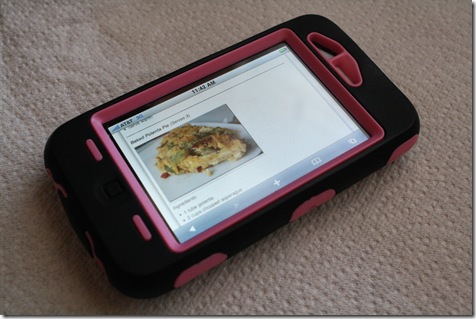 The finished product: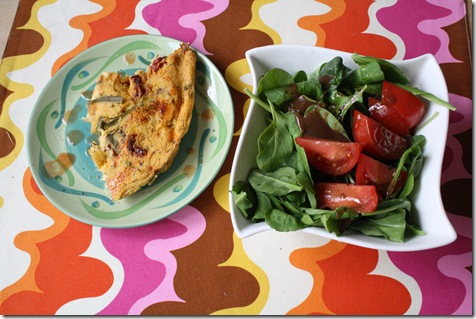 Baked Polenta Pie is packed with protein, thanks to the sneaky serving of tofu!  It's also a little spicy when you douse the pie in hot sauce… Mmm!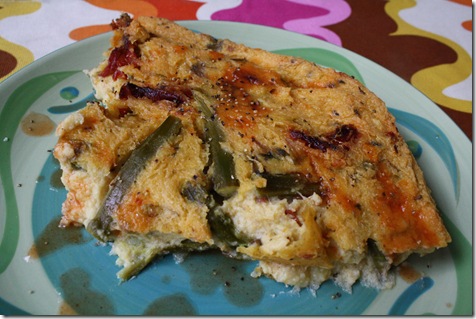 Plus, arugula salad.  I am obsessed with arugula.  So much better for salads than spinach.  Spinach is meant for smoothies.  🙂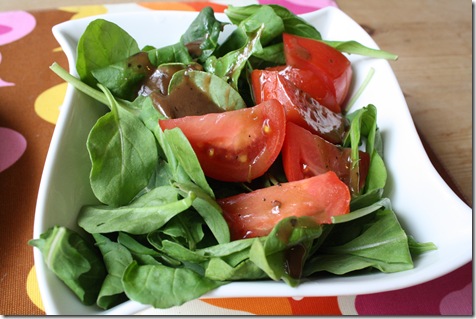 Spring Cleaning
My latest excuse for not cleaning our apartment is that we're moving soon, so why bother?  However, we're not moving for another 2.5 months, and I've been using this excuse since February.  As a result, our place is disgusting.
I'm in total spring cleaning mode today.  Cleaning is actually serving as a nice break from some writing work that I'm on deadline for.   And now half of the house doesn't look like a bomb went off.
Laura from On The Threshold of Greatness is a representative for the Shaklee brand and sent me some of their products to try out a few weeks ago.  It's an organic, Earth-friendly cleaner and I really like it!  No chemical stank.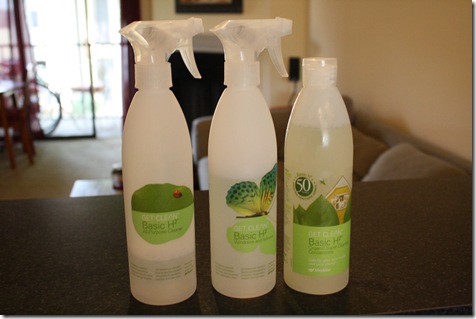 I'm using the Basic H2 Organic Super Cleaning Concentrate, which you can use for windows, countertops, and stovetops.  Clean on!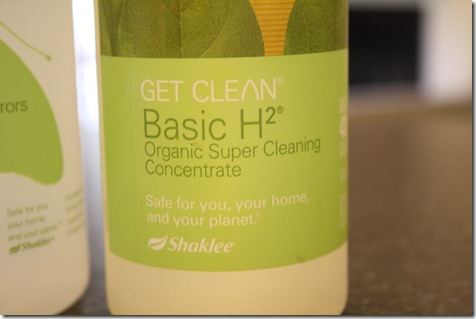 Wanna win a trial packet of the Basic H2 Organic Super Cleaning Concentrate + spray bottles?  It's a great product (I only do giveaways for stuff I actually like and use!).
To win, simply leave a comment describing your BEST and WORST cleaning habits.  I'll pick a winner tomorrow AM.  You must be a US resident!
My best habit:  Wiping down the floors every other day.  My worst:  Vacuuming.  I really hate it!