Welcome to Brooksville, Florida!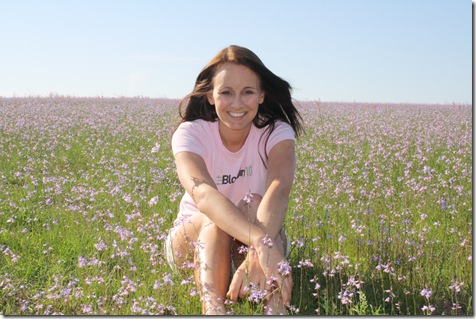 I'm blogging from a small hotel near the Withlacoochee State Forest.  Tomorrow, I'm doing a 15-mile trail race, and I'm so excited!  This is my second year doing this amazing race.
Before leaving on the 2-hour road trip to Brooksville, I had these afternoon snacks:
A Cherry Chocolate Bomb (2 cups spinach, 1 scoop Nesquik, 1 banana, 1 cup almond milk, and a bunch of frozen cherries) and a Glo Bar.
My road trip partner was Kelly (who has decided to start blogging again!).  We drove along country roads for a long, long time!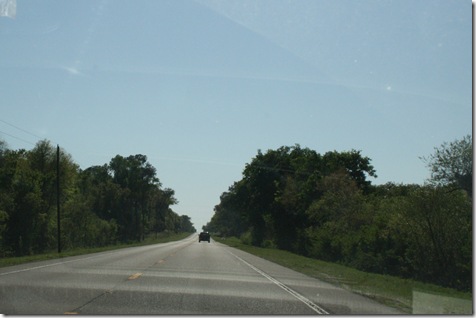 And then I saw this AMAZING field of pink wildflowers and yelped, "We're got to stop!"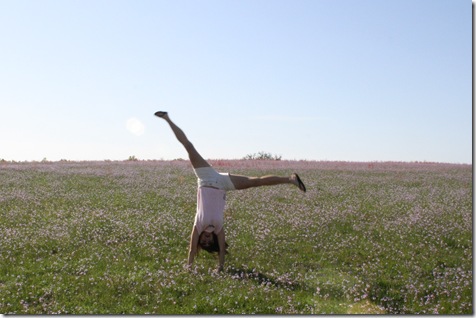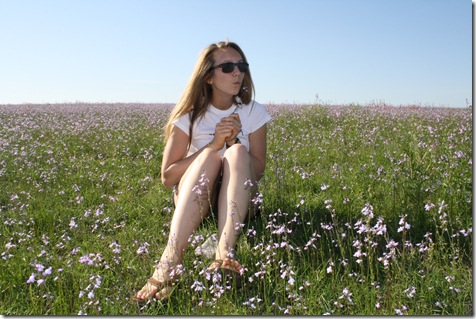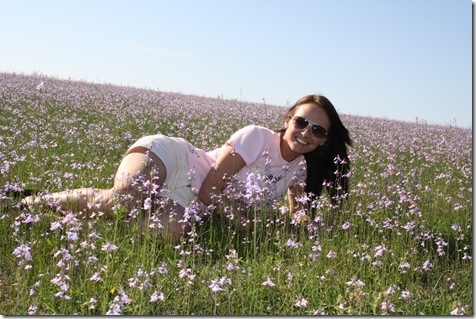 Any friend that will stop and roll around a field of wildflowers is a good friend!  🙂
We met up with Meghann and drove to packet pickup.  The race is limited to 250 people because of park regulations.  The race distances include 15 miles, 31 miles, and 50 miles!  Ultra-marathoners are quite the interesting breed – I cannot believe Ashley and Meghann are going to run 31 miles tomorrow!  We'll do the first loop with them and they'll go on and repeat it.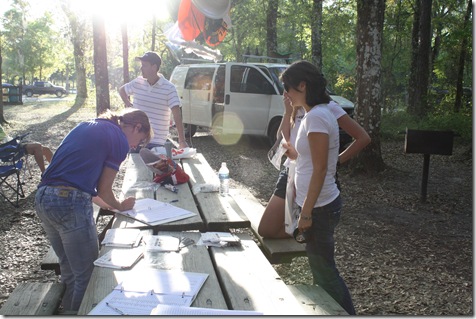 Post packet pickup, it was time for a lovely picnic.  Last year, we had a bit of a disaster with dinner… the restaurant we planned on going to was closed, and as a result, we ended up eating greasy Southern BBQ (not the best idea before a race).  We brought our own dinner this year!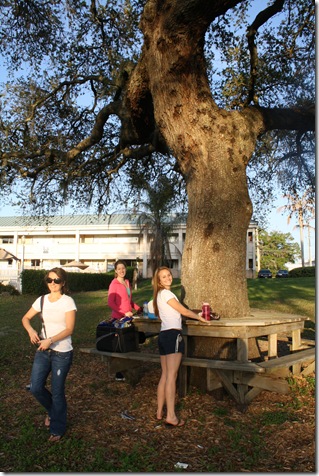 My plate included fruit salad, corn and black bean dip, pasta salad, and massaged kale.  I had another serving of the pasta salad and kale, and I ate about 1.5 servings of blue corn chips with the dip.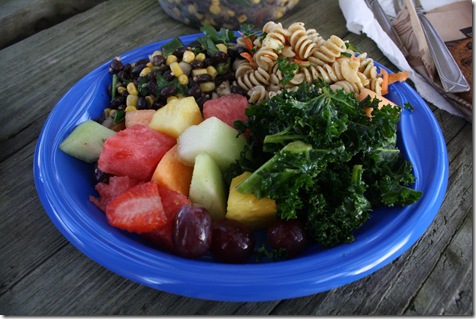 As well as half of this huge vegan chocolate chip cookie.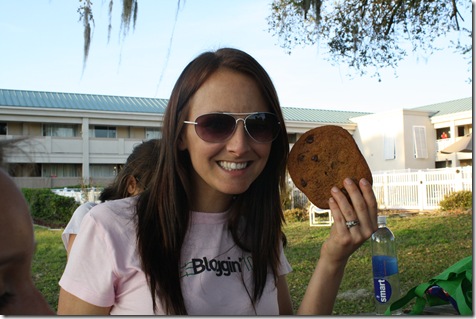 More meals should be eaten under beautiful, wonderful trees!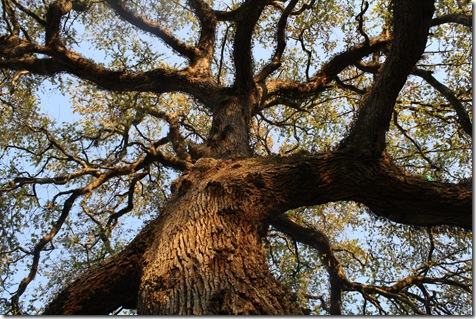 Time for bed!  The race begins at 7 AM, so I'm facing a bright and early wake up call.
To read last year's race recap, check out this post.