Before a big race, there are three things that I absolutely must do:
Lay out all my gear in an organized manner.
Eat a satisfying, carb-rich meal.
Get a good night's sleep!
First step: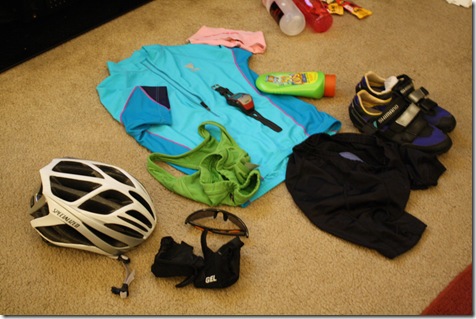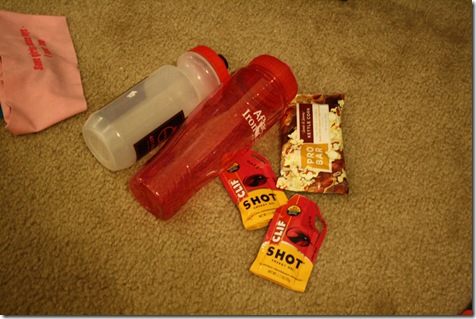 For a 60-mile bike race, I packed:
Helmet
Shoes and Socks
Gloves
Sunglasses
Garmin 305
Sunscreen
Tire Repair Kit
Air Pump
Bondi Band
Bike shorts and a jersey
Fuel for the ride and double water bottles
A change of clothes for the ride home
Of course, and my bike!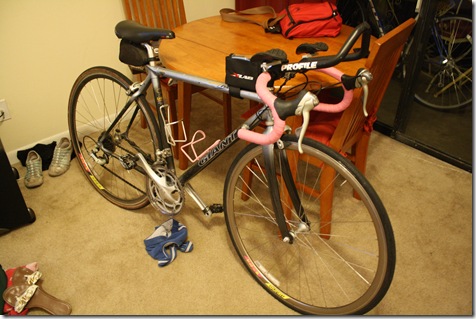 I did buy a very cool new bike gadget today!  I went into the shop and found this great mini "purse" that attaches to the stem and crossbar with Velcro.  It's perfect for a camera and a granola bar!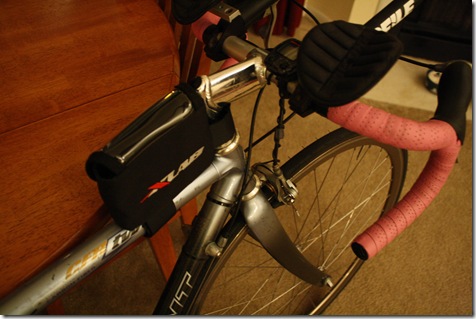 I also have a small pack under the seat and my jersey has compartments in the back.
After putting together all of our gear, my Dad, the Husband, and I went to my favorite restaurant… Royal Thai!  It looks a tad creepy and rundown, but the food is amazing.  Fit for a king, as they say!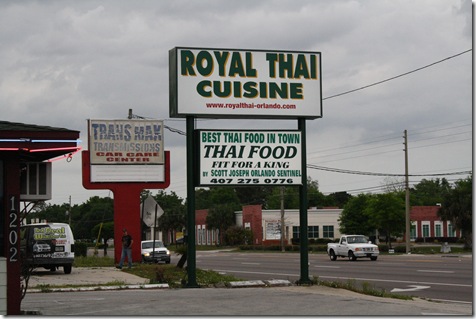 We split spring rolls… I had two whole rolls.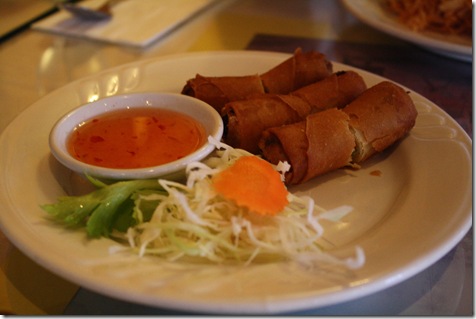 And tofu Pad Thai with an extra egg for some protein.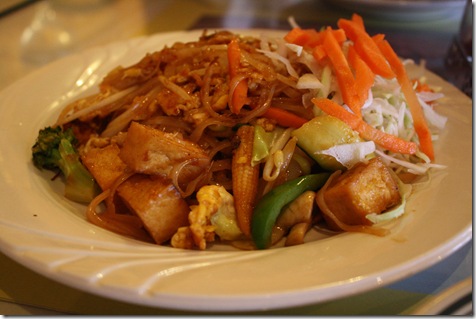 And although I begged and pleaded for my Dad NOT to ask the waiters to sing me Happy Birthday, they did anyway.  I am SO embarrassed by Happy Birthday in public places.  Do some people actually enjoy it?!
My birthday isn't even for another 9 days!  :)  But I thoroughly enjoyed the gesture and a few bites of coconut ice cream.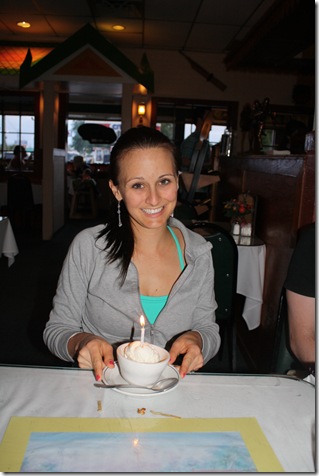 And when we got home, my Dad surprised me with a fresh baked cake with vanilla frosting and real coconut mixed in.  My Dad has made me a homemade cake for almost every birthday I've had!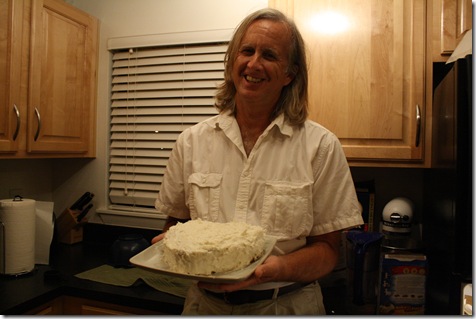 My piece: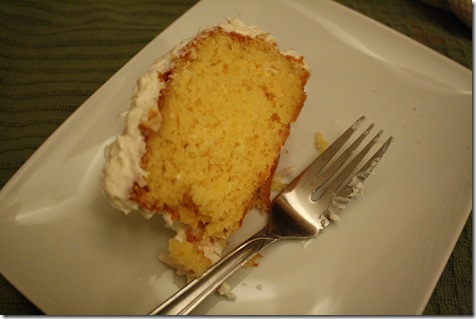 And now… the final piece of my pre-race ritual.  It's time to get to bed!  I have a very early wake up call again.  🙂
If you're a racer, what are your pre-race rituals?