The Husband looks older and wiser since I saw him last (about 8 days ago)! He also has a new haircut!  🙂 He's the kind of person who changes their hair every time they cut it – on the other hand, I never change my hair!  I feel like we've been apart forever.
Before he got back from work, I went on a quickie run.  I listened to my iPod for the first two miles and then decided I would much rather run in silence.  The sound of my feet on the pavement and my labored breathing put me into such a trance… the run was great!
Distance:  3.0 miles
Duration: 29:31
Mile 1: 9:58
Mile 2: 9:53
Mile 3: 9:22
Came home and eat 2 spoonfuls of Barney Butter: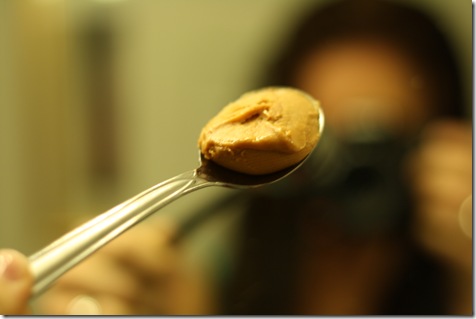 And then I put together a fast Mexican dinner:
Three blue corn organic tacos stuffed with grilled mushrooms, green peppers, onions, salsa, kidney beans, and cheese.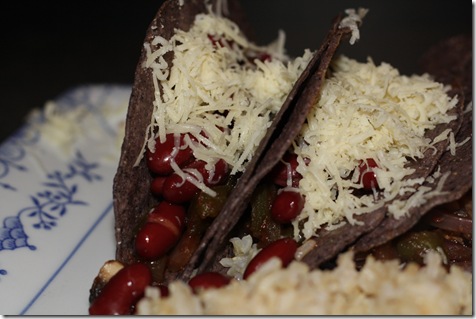 And 1 cup of brown rice.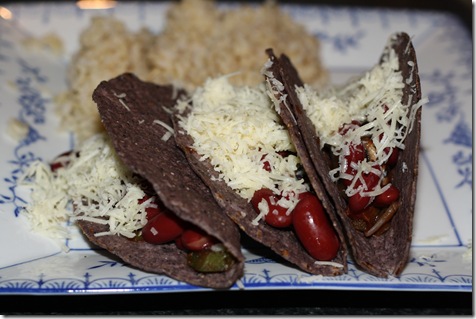 I HOPE I can stay awake to catch up on Sunday's episode of Big Love.  This season is sooo good (it's an HBO show about polygamist… weird premise, but it works!).
Goodnight!