I had quite the lovely day!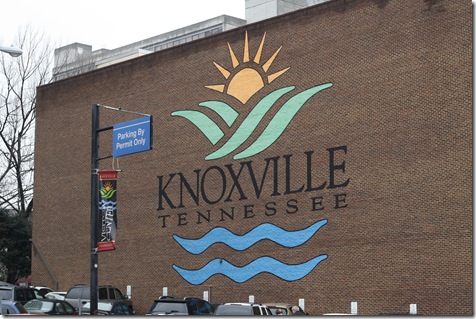 It all started with a VERY quick workout at the gym.  I didn't have enough time to do everything I had planned, so I cut out some strength moves per the Intro to Iron Pumping Challenge and ran 2.0 speedwork miles instead of 4.0 miles.  Something is better than nothing, I always say!
Day 7: Legs
Warm Up: 5 minutes of cardio
Lunge and Lift:  3 x 12 (novice system) for each leg
Stability Ball Hamstring Curl:  3 x 12
Leg Extensions: 3 x 12 with 30 lbs 
Stability Ball Calf Raises: Skipped
Step Ups: Skipped
Straight leg pullover crunch: 22 with 7 lb weight
For my run, I did the first mile in 9:00/mile and the second in intervals.  I'd run 0.1 mile at 9:00/mile and the next 0.1 mile at 8:00/mile.
Duration:  17:45 minutes
Distance: 2.0 miles
I quickly changed and met my mom and aunt in Downtown Knoxville.  We listened to some live country music (Paul Edelman – he was great) and then went to lunch.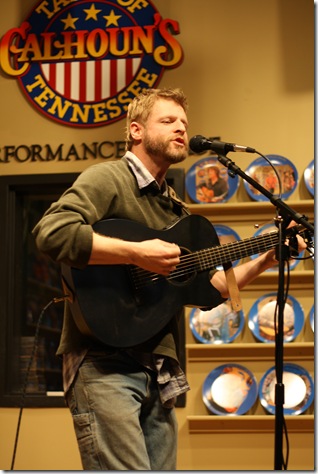 Lunch was at Veg-a-Rama, a funky little vegetarian cafe.  This is my aunt Cherie.  🙂 She's been vegetarian for over 20 years!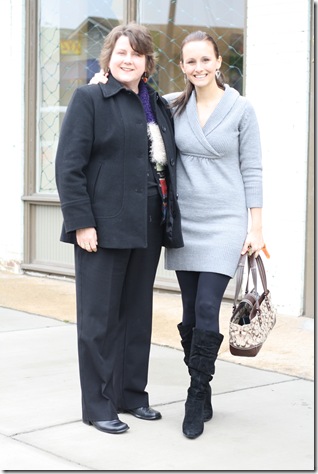 I love all the little details in Veg-a-Rama.  It's too cute, there are tons of vegan options, and the food is great!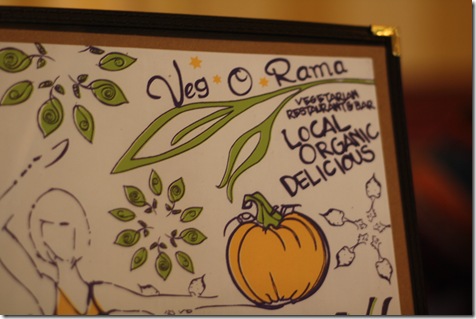 I ordered the vegetarian French onion soup (this bowl was huge – a lot bigger than it looks).  I also had some bread on the side.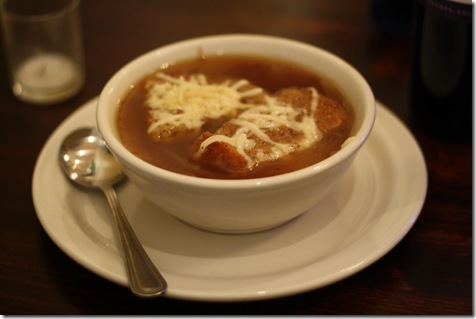 And the house salad, which came with some sort of vinaigrette.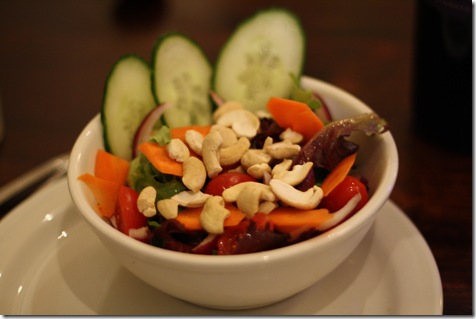 Since this was a wild and crazy ladies day out, my aunt, mom, and I split a bottle of wine.  I had two little glasses of Malbec.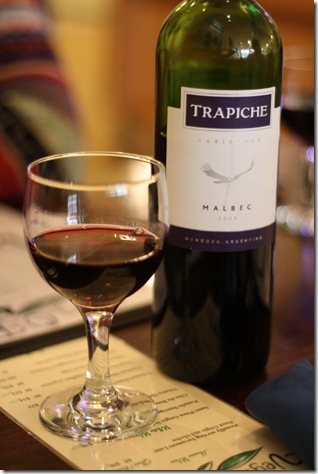 And dessert was a lollipop. 🙂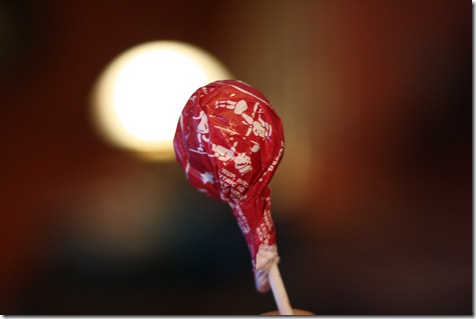 We did some shopping at local consignment stores and I got a housewarming gift for Megan.  Annnnd then we came home and crashed.
Gotta rustle up some dinner, and then it's time for LOST!  So excited.  My mom and I are big fans.  Are you Team Jack or Team Sawyer?  Or are you just lost when watching LOST?  I am Team Jack, and my mom is Team Sawyer.  It is a confusing and weird show, I'll admit!