I just had THE BEST SWIM!  I don't know what happened, but suddenly everything clicked and swimming 1,500 meters felt EASY.  Actually, it was fun and relaxing!  I wasn't gasping for breath and didn't feel sore.  It's like my body suddenly integrated of all Ryan's swimming tips.
I shaved a miraculous 4 minutes off my best 1,500 meter (non-wetsuit) swim time, wrapping it up in about 30 minutes!  If I can do that during the triathlon, I'll be so pleased!
My training plan called for me to run after my swim, but my legs feel very sore, and I decided it would be better to give my body a little break.  I'm going to bike and run the race distances tomorrow in a brick-style workout anyway, so it's probably for the best.
Other than that, all I did today was work on my freelance article and nap.  But my eats were delicious!
Lunch was delicious, if not a little strange looking.  🙂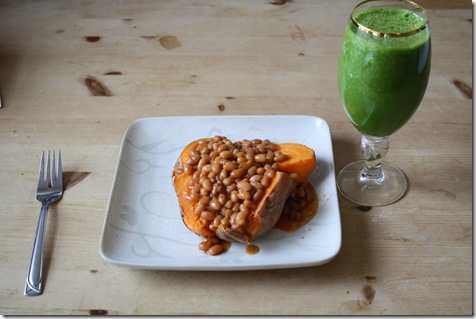 I had a sweet potato with about 1.5 servings of canned baked beans.  I drank a Green Monster (1 cup rice milk, 2 cups raw spinach, 1 banana, 1 tablespoon flax) on the side.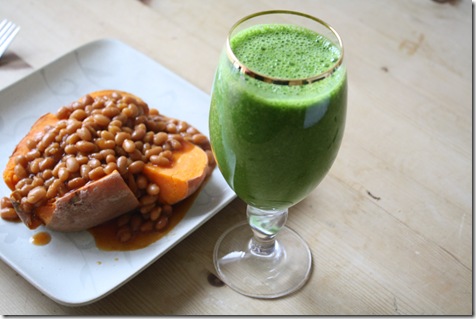 I snacked on Chobani pineapple around 3: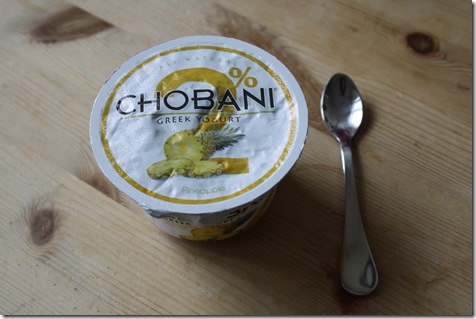 And before my swim, I had toast with raspberry jam and Barney Butter (plus an instant coffee):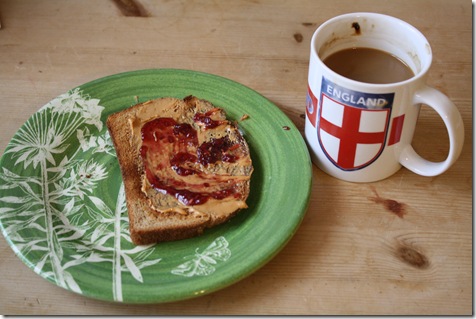 Oh, and guess what I got in the mail?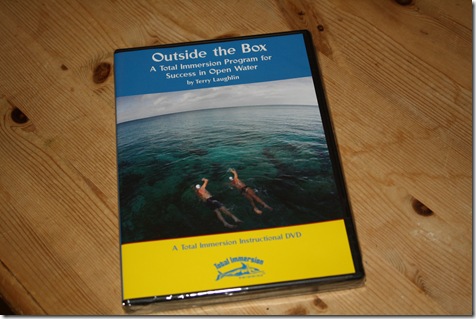 The Total Immersion DVD!  According to the website, "Total Immersion is a foolproof approach to teaching, brings results far faster than conventional methods and helps any student master a fluent, efficient, and beautiful technique."
So many bloggers and readers recommended it that I contacted the company and asked if I could review the DVD + do a giveaway. I'm going to watch it later and will do the giveaway on Monday – stay tuned!
I think the Hus wants to go to the movies and grab dinner tonight – sounds good to me!  🙂
** Edited to Add:  Thanks for all the thoughtful comments on the Birth Control post.  It's interesting to read other women's experiences.  I think the comments prove that there is no blanket solution for everyone – we must choose what works for our lifestyle.  I appreciate hearing other people's thoughts and THANKS for keeping it kosher.  One of my favorite things about blogging is when people can agree to disagree in a thoughtful and intelligent way.  🙂