I am officially a marathoner!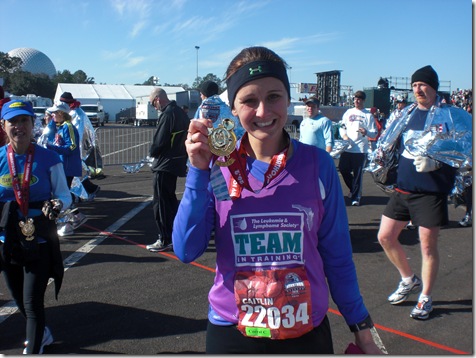 It was the most grueling, exciting, painful, exhilarating, and amazing experience of my life.  I am also SUPER sore!  :)  And hungry!
I finished in 4:53, holding Lauren's hand.  Honestly, my time wasn't important (although I'm proud of our 11:00-ish/average).  This race was about finishing strong and having fun – together!
Full recap coming later.  The kitchen is coming my name!