Anyone else have really weird dreams last night?
I dreamt the Husband was divorcing me (and was being really mean about it), and I had to go back to my former job.  My old boss was making me buy him leggings online, but I couldn't figure out how to send an email from Outlook or print it out.  There were so many new employees and no one would listen to me (I worked there for 3.5 years)!  Oh my.  What do you think that means?
Breakfast: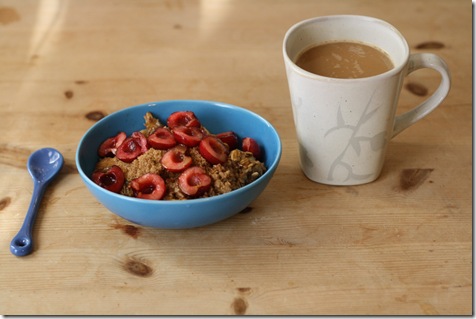 I tried to create a Coffee and Cherries-flavored oatmeal.  It was good, but it's missing something (like chocolate?).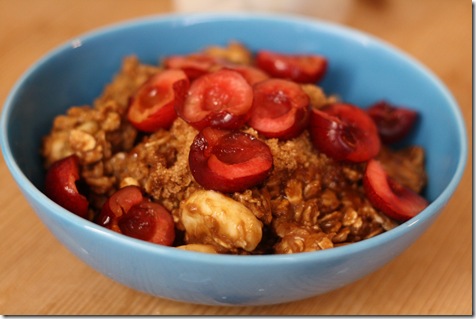 My oatmeal contained:
1/2 cup oatmeal
1/2 cup water
1/2 cup rice milk
1 sliced banana
Cinnamon
1 tablespoon instant coffee
Toppings:  cherries, flax, and brown sugar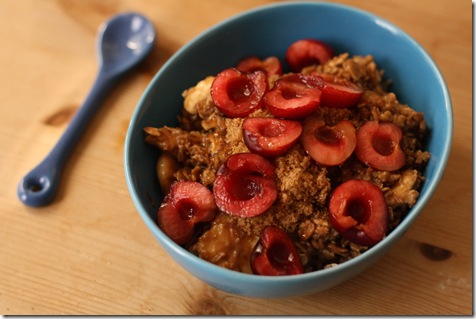 I'm off to get my life together!  I suffered from major writer's block yesterday, and I'm hoping today is easier.