The Husband took me on a date tonight!  :)  We went bowling!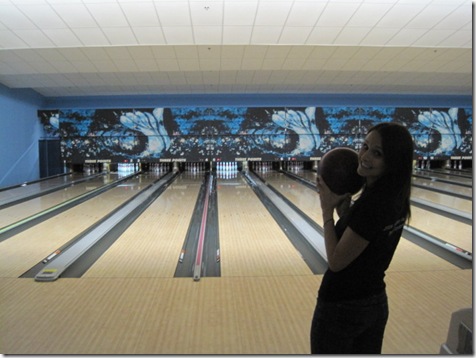 The Hus recently suggested that we reinstitute date night.  We use to go every week (on Thursdays), but we just fell out of the habit.  Sometimes, we feel like ships passing in the night, so a designated date night is a good habit for us.  Honestly, I think all couples should do it.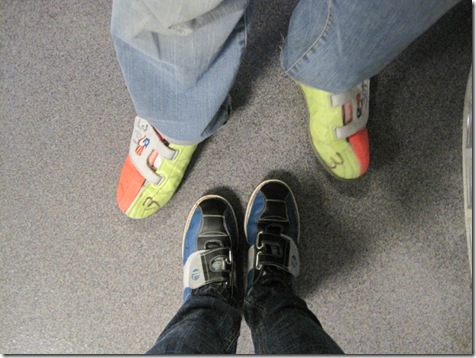 The best part of this bowling alley is that its only $2 a game!  It's crazy cheap.
We played two games, rented two shoes, got a mini pitcher of beer, and an order of fries for $21.  Can't beat that!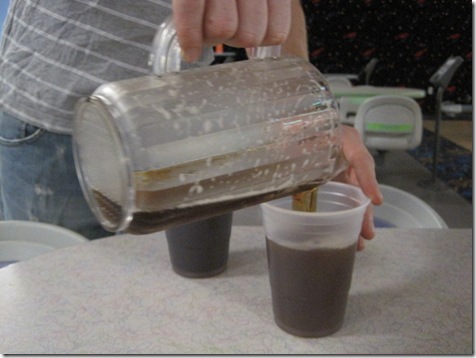 I broke one of my Back on Track Month goals by having a "none special occasion drink."  The Husband presented a pretty strong and compelling argument that he is special and thus any time spent with him is a "special occasion." :)  So I caved and drank an Amber Bock.
I think I spend too much time blogging: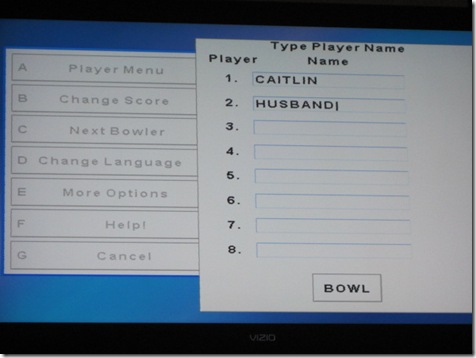 My Husband DOES actually have a name (it's Kristien).
He is very serious about bowling and talks strategy the entire time: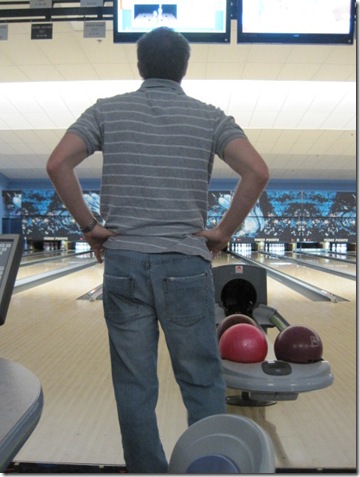 I am not so serious, ever (it's a general personality trait):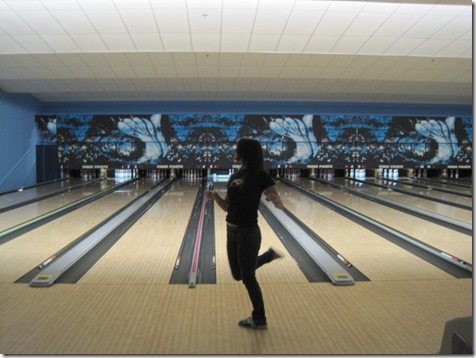 He ALWAYS wins!  It's not fair.  I don't think I've beat him once in the last six years (oh man, I can't believe we've almost been together for SIX YEARS).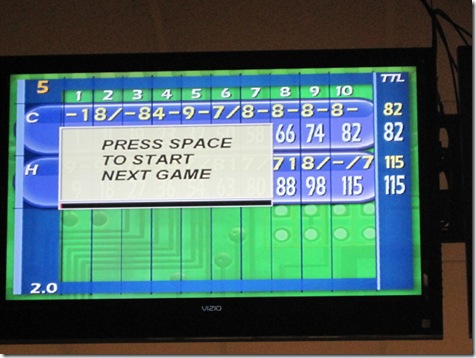 Although I snagged a few curly fries, I managed to keep my hand out of the basket for most of the time.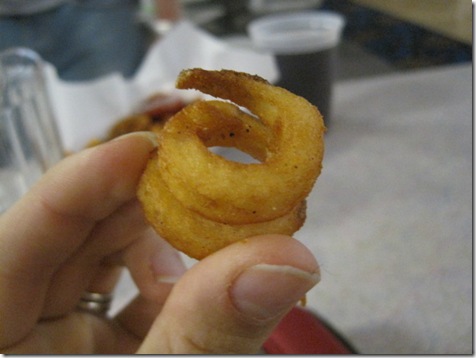 I was saving myself for a more nutritious dinner: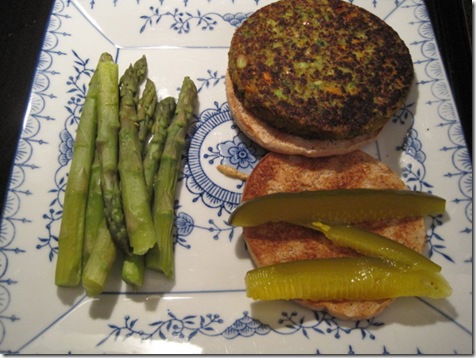 I had steamed asparagus and a veggie burger with a pickle.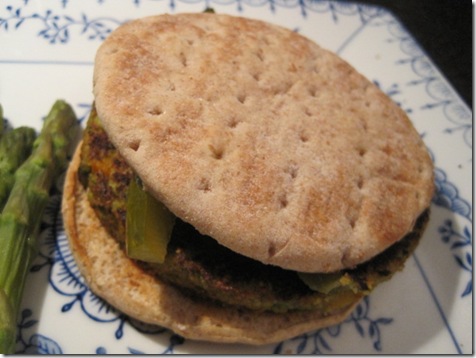 Afternoon snacks included cereal: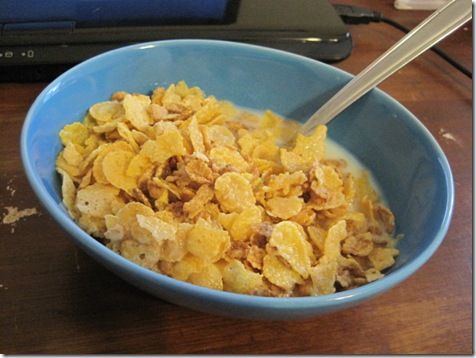 Goldfish crackers (organic off-brand kind):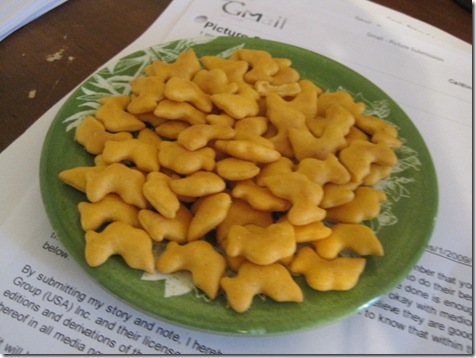 And Halloween candy: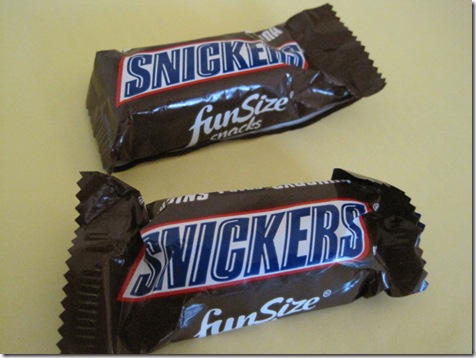 One of the most interesting things about food blogging is that I don't think I would "remember" snacks if I couldn't look back on my pictures.  I racked my brain at the bowling alley to remember if I had fruit as a snack, but couldn't actually recall on my own.  When I looked through my camera and realized I had eaten straight carbs for snacks, I laid off the French fries.  I do think blogging makes me a better eater in general, as I tend to crash through my workday, frantically stuffing snacks in my mouth when my tummy rumbles.  Just a thought.  🙂
Off to bed I go! 
If you have a significant other, do you "date night"?  Or, do you have a "ladies night" (or "man night"!) with your friends?  My girlfriends and I used to meet at this one bar in Pittsburgh called Hemingway's for $1 Blue Moons every Wednesday – it was so much fun to have a set night to get together!