Healthy Tipping Point actually started off as See Bride Run, and it was a hybrid wedding/running blog.  I didn't realize how short-sighted the name was until about a month before my wedding.  :)  Whoops.
My wedding was a dream – it was perfect (the recaps are at the bottom of the Top Posts page and Jenna made a video).  The one aspect of my wedding that didn't go as planned was the photographer.  :(  I could've taken better pictures with my point-and-shoot.  It took months for me to get my lack-luster album and, although I'm grateful I weaseled the album out of my photographer at all (some brides aren't so lucky), I'm disappointed to this day.
The Husband and I are getting "new" wedding photographs taken next Sunday by Adam Wiggall, a local Orlando photographer.  In exchange for a free session, we'll help him build his portfolio!
I dragged my wedding gown out this afternoon to make sure it still fit.  ;)  It was wrinkly, but still awesome.  I loved my dress.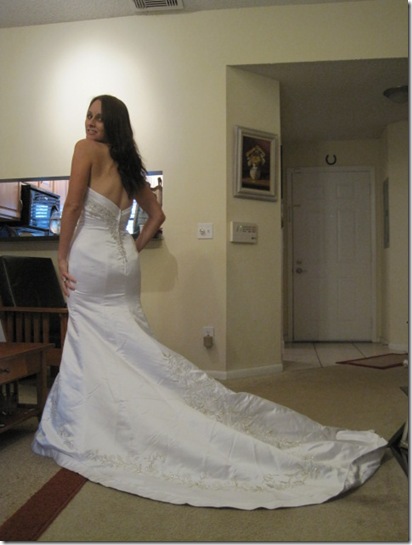 I'm such a sap for weddings, so I'm really excited to do the shoot with Adam next weekend. 
Other exciting events of the afternoon:  WORKING, WRITING, and MORE WORKING!  🙂
And eating…. snacks inclued more mini-pumpkin pie (hey, I'm fueling for  my 16 mile run tomorrow):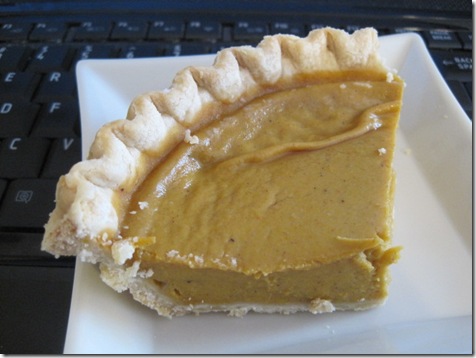 A Clif Mojo bar: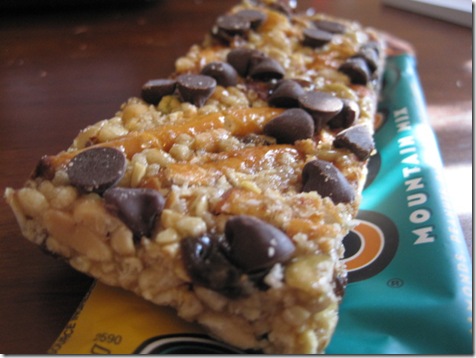 And grapes: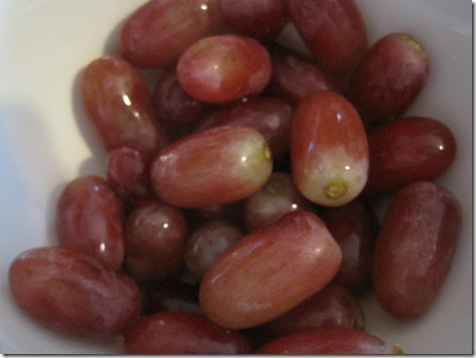 Dinner was more pre-long run carb-loading: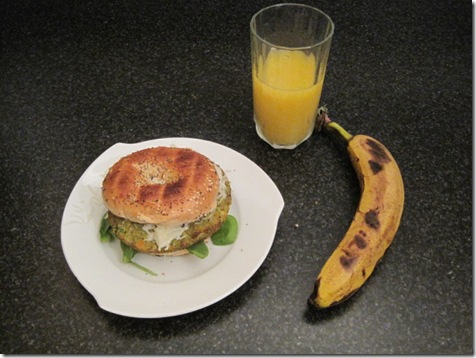 A Dr. P veggie burger on a bagel with cheese and spinach: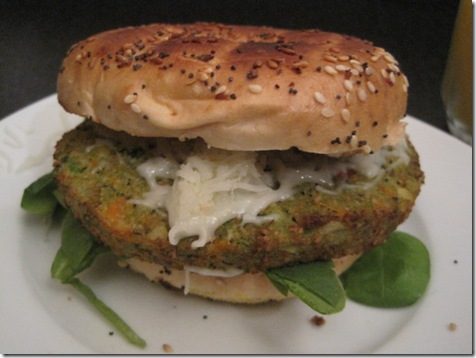 Dessert: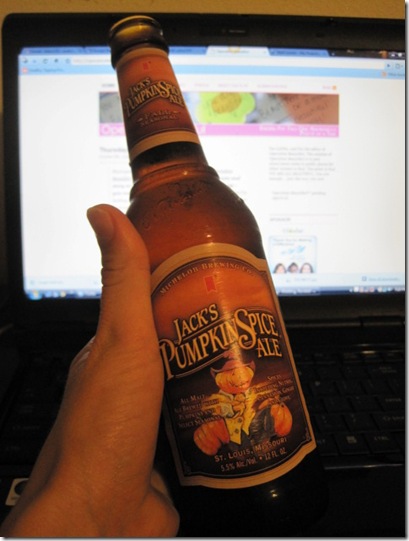 Because when you're self-employed, you can drink at your desk.  You just have to go back and fix the typos the next day.  🙂
Speaking of weddings…. JIM AND PAM ARE GETTING MARRIED TONIGHT! Yay!
How do you feel about weddings?  I know some people think they are corny/a waste of money, but I LOVE the corniness. Bring it on!  I'm going to a wedding next weekend and cannot wait to sob into a tissue during the ceremony.  🙂