Evening!  It's rainy and cozy in Central Florida tonight.  I encountered quite the rain storm on my way to night class.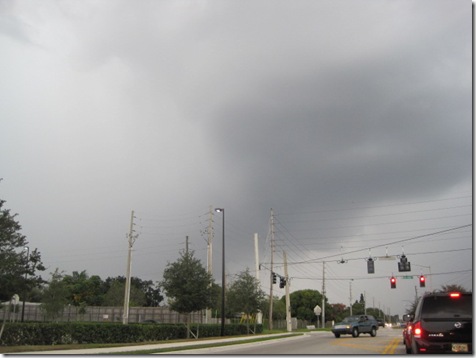 My anatomy lesson seemed to drag on and on. We're studying the digestive system right now, and I find it to be extremely confusing.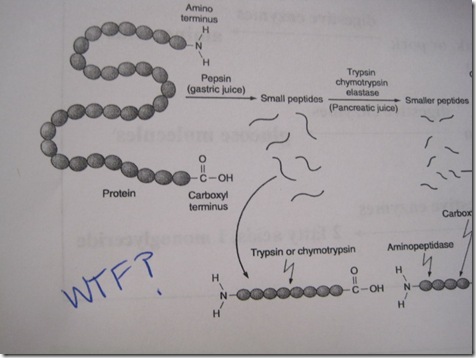 Yes, I actually wrote "What the F?" in my notes.  🙁
Although class was unproductive, I did get a LOT done on the Operation Beautiful book today.  My chapters are coming together!  I'm on the proofreading part of the process right now for Chapter 1 and 2.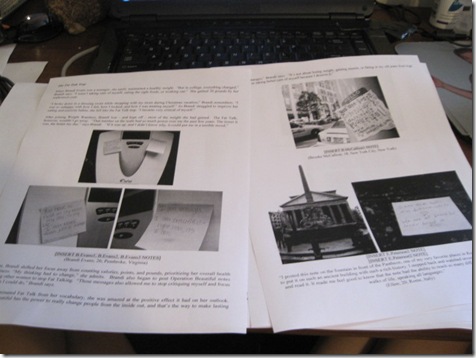 Eats of the afternoon included bread with apple butter: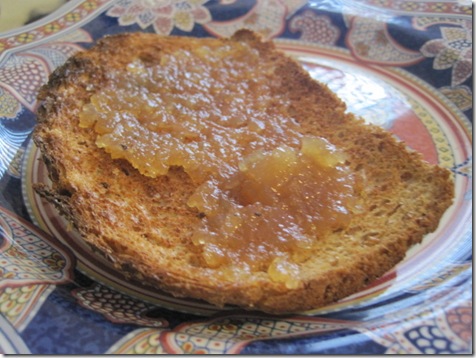 POM seeds: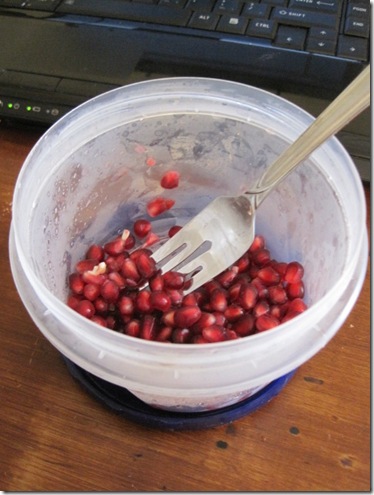 Granola and milk: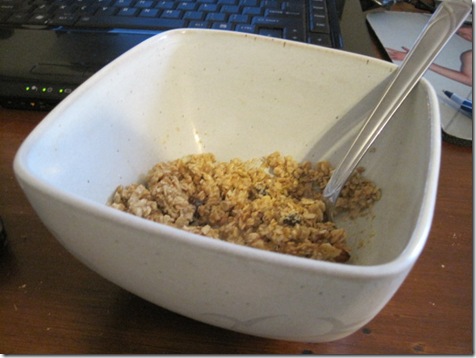 And dinner was a bowl of angel hair spaghetti with red sauce, green peppers, kidney beans, and spinach.  I also had two pieces of garlic bread.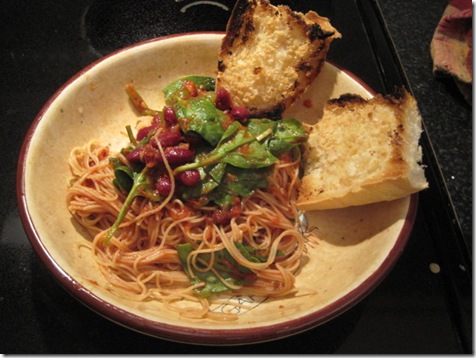 This was a collaborative effort between the Husband and I.  We were rushing around the kitchen like crazy people trying to get something together.  We both got home at 9:30!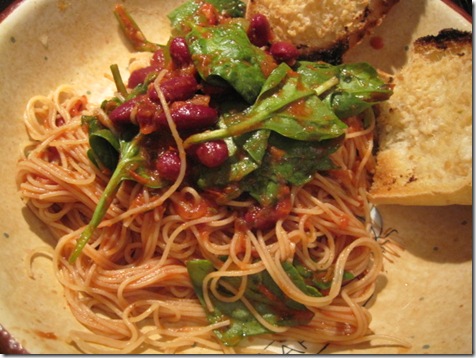 I leave you with this lovely picture of my Maggie.  I snapped it today and every time I look at it, it makes me happy.  She looks so content in her slumber.
Doesn't her head look like black velvet?  One of my favorite things about Maggie is her coloring.  She's a piebald dachshund and is mostly white and black.  She has brown spots on her muzzle, eyebrows, and one spot on her butt.  I always pet her and think how crazy it was that someone paid $1,500 for her as a puppy… and then ditched her to a shelter two years later because they were tired of having a pet.  She's a lot of work (she has mental issues; not joking), but she is so loving and pretty.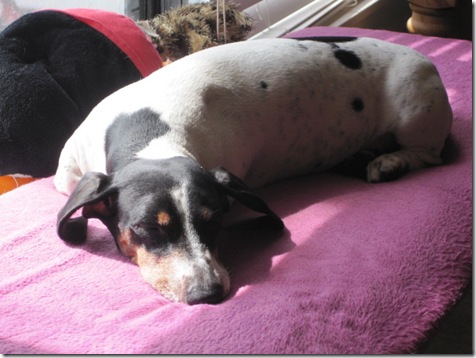 Maggie obsession session is over.  🙂
To bed I go!