Ugh I TOTALLY didn't feel like cooking oatmeal this morning.  The Husband didn't want to make breakfast either, so we drove to Burger King for some breakfast.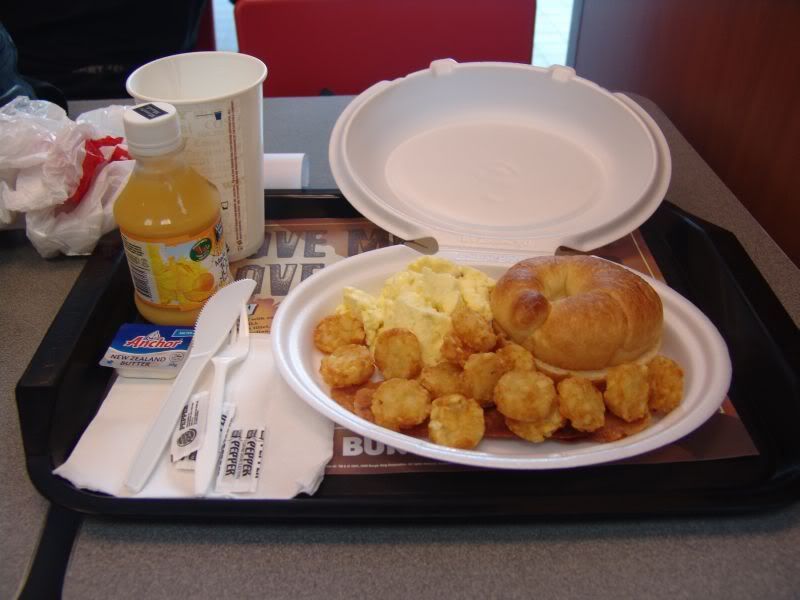 I got an orange juice, a coffee, a yummy ham and cheese buttered sammie, a large order of hash browns, and some eggs.  It was DELISH — but I couldn't finish the hash browns.
And GUESS WHAT?  On our way home from BK, we were listening to the radio and heard there's a marathon this weekend at a nearby town.  They are still accepting entries so I'M TOTALLY GOING TO DO IT!  I mean, I know I haven't been training or anything, but I figure I can run 13 miles, so I could definitely do 26.2… right?
I'm so excited, I just sent in my entry fee!  I think I can convince Meghann to do it, too!
Wooo HOOO! 26.2 club, here I come.  Have a great day!