Mexican in my house is a little tricky with a no-cheese Husband.  So I made these lovely Salsa Verde Enchiladas.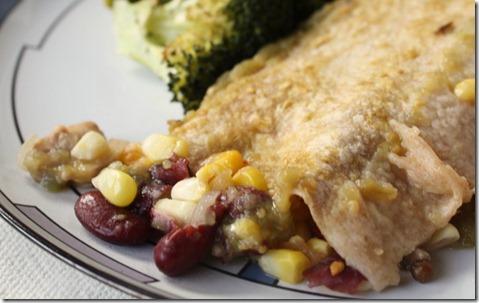 Ingredients (for 6 enchiladas):
1 can dark red kidney beans, drained and rinsed
2 ears of corn
1 cup portabella mushrooms, sliced thinly
1/3 cup Corn and Chile salsa (or regular salsa)
Pepper and salt to taste
6 whole wheat tortillas
1 can Verde Salsa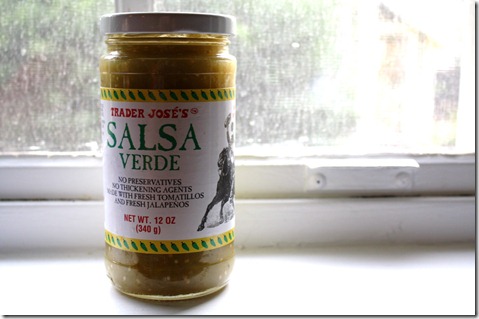 Directions:
Preheat oven to 350.
Remove raw corn from ears using a knife.
Mix drained beans, corn, mushrooms, corn and chile salsa, pepper, and salt in a bowl.
Grease a casserole dish.
Lay out a tortilla on a plate, and then dish in a portion of the enchilada mix.  Roll tortilla and place at one end of the casserole dish.  Repeat five times.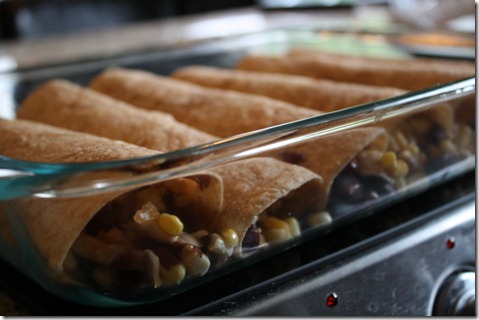 Pour salsa verde over the top.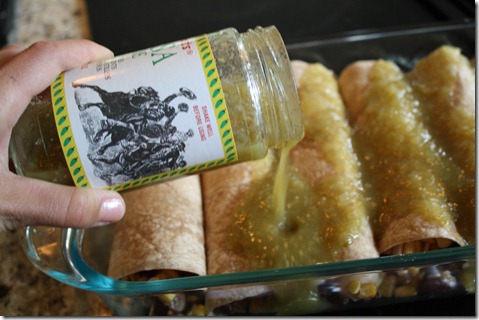 Bake for 30 minutes. 
Remove and eat!